SHARPSVILLE — With the prospect of voting in her near future, Sharpsville High School senior Lauren McConahy is interested in politics, and said her peers should feel the same way. 
"I think young people should be involved in politics and know what's going on," McConahy said.
McConahy and more than 50 other students had a chance to learn more about politics Wednesday during a visit by U.S. Rep. Mike Kelly to the high school. The students met with the six-term congressman from Butler in the school auditorium.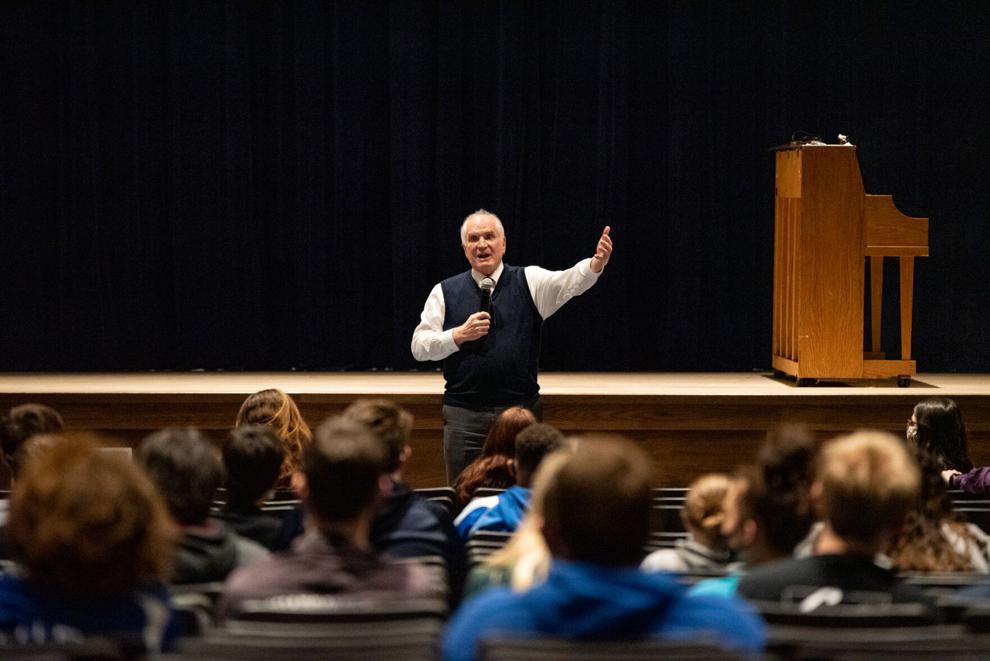 Seniors Collin Moore and sophomore Jennifer Vamosi likewise said they wanted to participate because of the opportunity to meet an elected representative.
The students were prepared for Kelly's visit, asking him specific questions about his policy stances.
One student asked Kelly why he recently voted against the Violence Against Women Act. He pointed to his previous support.
Kelly said he was one of he original co-authors of the renewal and would have voted for the act's extension, but not the latest iteration of the act. The Violence Against Women Act, also called VAWA, was passed in 1994 — after sponsorship in the U.S. Senate by then-Sen., now President Joe Biden. The law was reauthorized in 2000 and 2005, before Kelly was elected to the House.
According to congressional records, Kelly voted against reauthorizing VAWA in 2013 after it was expanded to include LGBTQ women. He also voted against the 2019 reauthorization, which died in the Republican-controlled Senate.
Another student asked Kelly about the congressman's opposition to mail-in ballots.
Kelly said he believes that the state law that allowed no-excuse mail-in ballots should have been adopted not as legislation, but as an amendment to the Pennsylvania Constitution, which would have required the state legislature to have approved the measure in two consecutive sessions before referendum approval by state voters.
The congressman visited with Sharpsville students for about one class period. But teacher Jeffry Sposito said planning for the forum began last October.
Sposito said he was teaching his government class about the accessibility of elected representatives, and called Kelly's local office in Sharon. An employee picked up the phone and answered some of the class' questions.
Eventually, the conversation turned to the possibility of speaking with Kelly directly.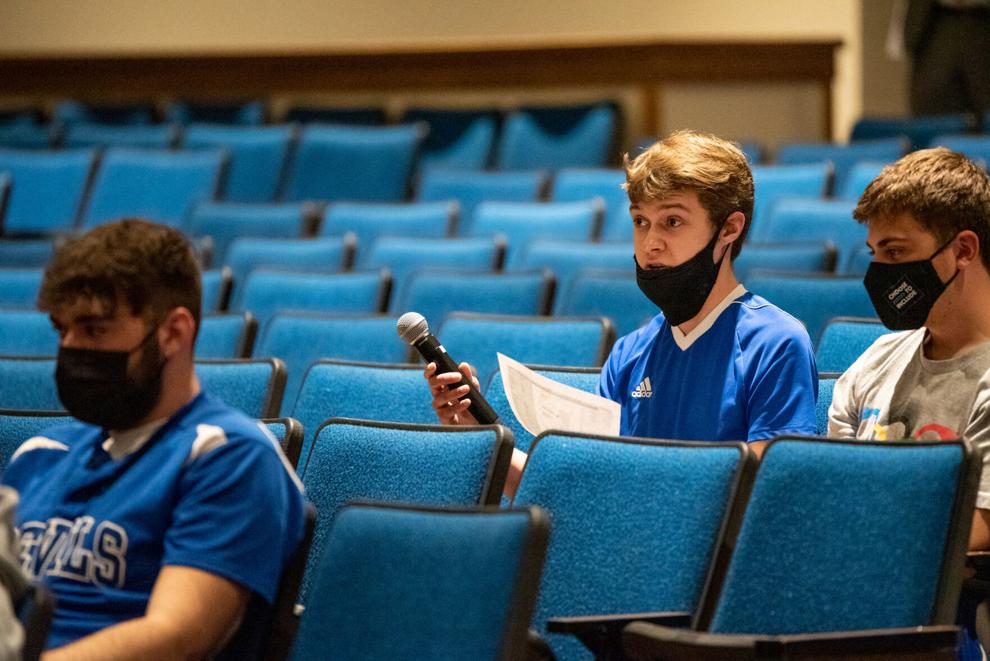 Sposito said he had hoped to hold a live meeting through Zoom, improvements to pandemic conditions and loosening of some restrictions allowed for Kelly to have in-person visit.
Based on the positive reaction to Kelly's visit, Sposito said he was "definitely" open to future visits from elected officials, and the students said they also were interested in meeting more elected officials.
Like David L. Dye on Facebook or email him at ddye@sharonherald.com.