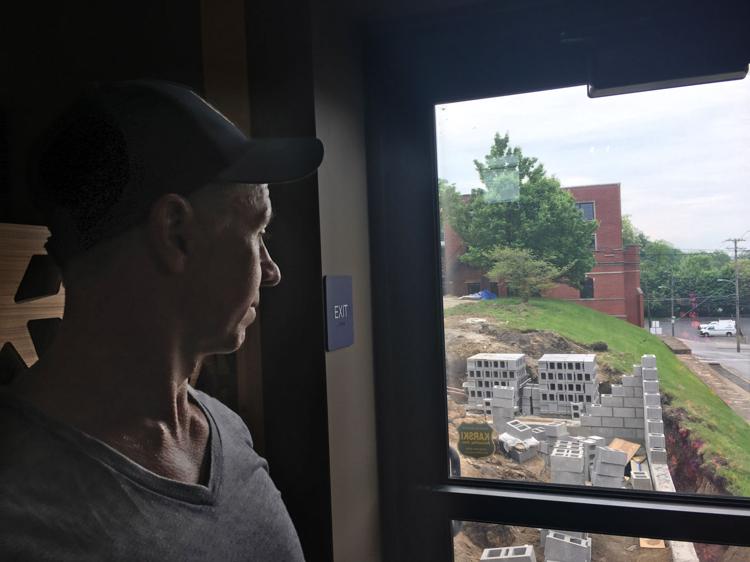 SHARON – He would not call himself a businessman. He doesn't see himself as a "rehabilitator," either.
When asked what he is, Jim Landino pauses. It is an unusually long pause for the optimistic, high-energy man whose brain seems to work overtime – so much so, that he can't get the words out fast enough.
Landino stares out of a Lulu Beans Cafe window on Saturday looking out over the city he loves, the wheels in his brain obviously spinning in high gear.
Lulu's, on the corner of South Sharpsville Avenue and East State Street, is a creation of Landino's and his fiancée, Jen Krezeczowski. Still a work in progress – the pair is adding a patio-pavilion on the side and a giant rooftop coffee cup – it fits into Landino's plan of making Sharon "hip, funky, cool."
Then, he finally speaks.
"I don't know. That's a great question," Landino said. "I'm probably just a believer."
A believer in what the city of Sharon can be.
"I think Sharon is a really cool town," he said. "With the river, with these two hills and how the valley lays out ... it's like a storybook."
Landino came to Sharon 24 years ago. With two to three years of college and some trade school under his belt, he worked his way up the ladder at Sunbelt Transformers. Over the next 15 years, Landino acquired more than 80 percent ownership of its stock, allowing him to make the decision to sell the company and get a second crack at life at age 50, he said.
"I was very successful. I was very fortunate," he said.
But he worked hard for that success – at Sunbelt and in gutting buildings that no one else would touch. 
"For a while I was the demo guy," Landino said. "I was the guy with the biggest crow bar and making the biggest mess and knocking things down and working until the end of the day. Because I always had the rule, if I knocked it down, it had to get put away before I went home.
"That was me, that was my story of how I got into these buildings. I mean, nobody would touch these buildings. The professional guys wouldn't touch that building."
By November 2014, Landino had acquired three buildings in downtown Sharon, including the former Buhl Armory/Julia F. Buhl Girls Club.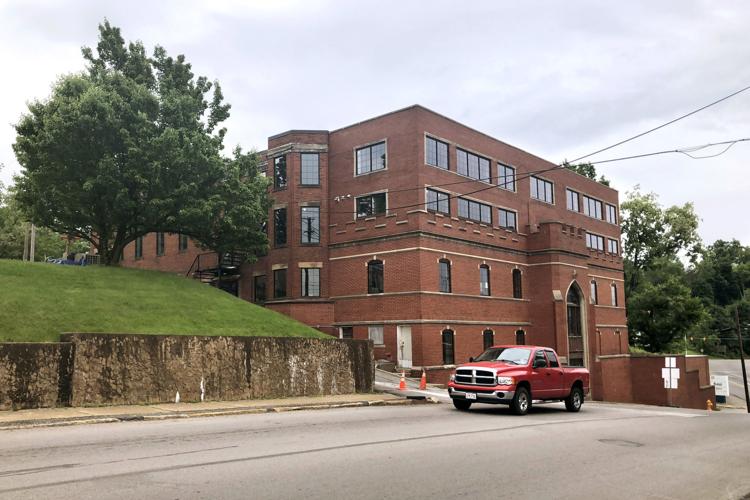 "Our story here is about resurrection," he said. "Reconstructing the town, one building at a time."
The first project – across the street – became his home. A real fixer-upper, the former lodge of the Independent Order of Odd Fellows at 54 Sharpsville Ave., had been vacant for years and was a standing wreck with a collapsed roof when he bought it.
Now, he owns close to 20 properties in downtown.
And as he talks about each one, he gets more and more excited – like he's looking through his own lens at a different Sharon that no one else can see.
"What's happening here is a program desire to create a culture that has never been here," Landino said. "Cool, funky ... you don't see any 'for rent' signs on my buildings. Because this is very much about bringing in the right stuff."
And partnering with other entities and people in the community, such as Penn State Shenango.
The spotlight was on Landino last week when the roof collapsed on a building near the campus at Shenango Avenue and Franklin Street. He just bought it weeks earlier and had already planned to demolish it. He also owns two more properties near the campus.
"We are going to build housing near Penn State ... " Landino said. "We're meeting with them in early June. These are evolving circumstances."
Another evolving circumstance is happening at 217 W. Budd St., where a full-blown, computer-automated woodshop is in the creation process.
"We're going to make cabinets, signs," Landino said. "When we go to do the apartments, we will be able to put in our own cabinets."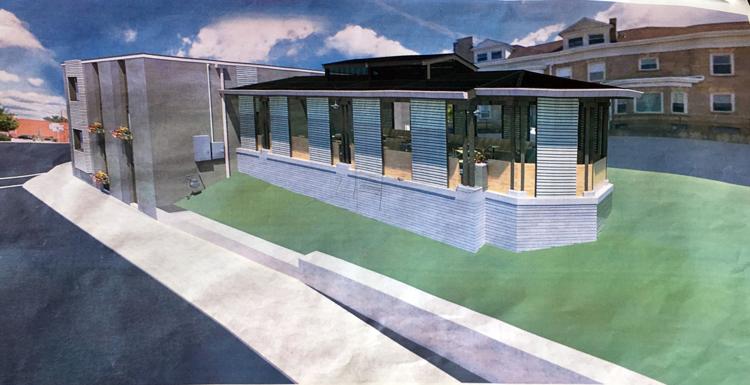 Landino does his own work for the manufacturing part of the process for his properties – the wood, metal, construction.
"But there's another thing that's coming that I'm not allowed to talk about that will put us into a much more closed-loop of supply and manufacturing," he said. "I like having the capacities and the capabilities all under one umbrella. That's how you get things done."
And you need the right, like-minded people.
Although he said some people might think he has "endless streams of money, and that we do things just because we want to," that is not correct.
"I think people don't know how hard it is to do this," Landino said, adding that he is not making any money.
He is spending it, even if he calls it "investing." An investment, not just for the economic growth of the city, but for people – people who live here now, and those they can attract to Sharon.
"I think this is the kind of thing we want down here, to basically create something you can't get anywhere else. Certainly not in our community," Landino said. "This is a hip town. That's what we want. This is the idea."
Landino talked about ideas in the works. They will all take time if they are to be done right.
He mentioned a barber shop, a boutique and home-decor store – the kinds of things that bring people in, get them walking around, he said. 
"We don't care if we make money, we just don't want to keep losing it," Landino said. "If we could just get cash-neutral on our manufacturing stuff. We're investing a lot of money, swapping cash for machinery so we can make stuff, do things, employ people. This is great stuff."
Follow Melissa Klaric on Twitter and Facebook @HeraldKlaric, email: mklaric@sharonherald.com