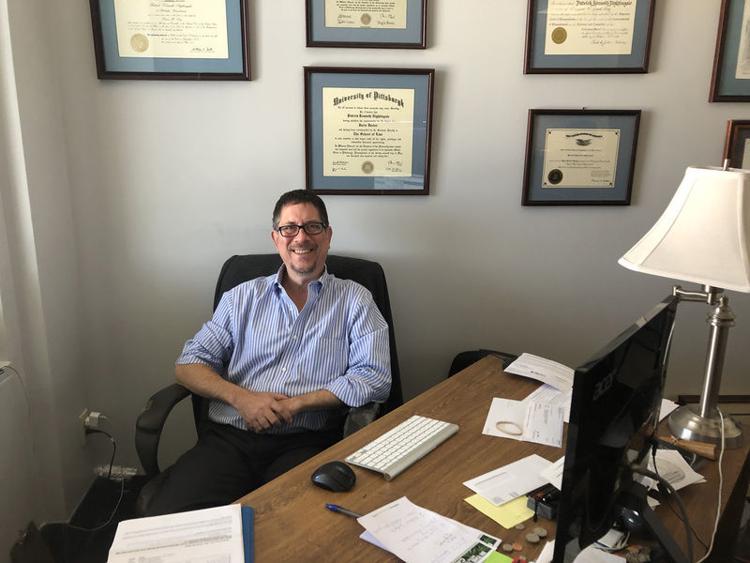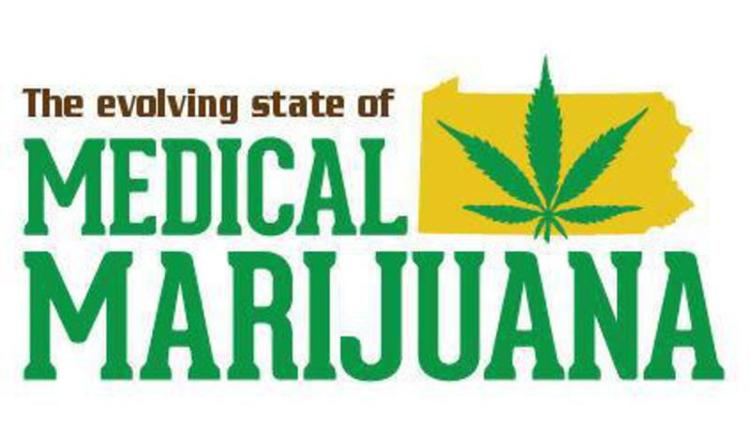 With the adoption of medical marijuana in Pennsylvania and the prospect of legalized recreational marijuana, law enforcement officials say they have grave concerns about enforcing DUI laws and the possibility that it could lead to abuse of harder addictive drugs.
"There are good things to it. There are people that are just in pain. They need it for treatment. I don't have a problem with that, as long as it's regulated," said Chris Hosa, police chief in Sharpsville. "Like anything else, it's going to be abused; that's the problem."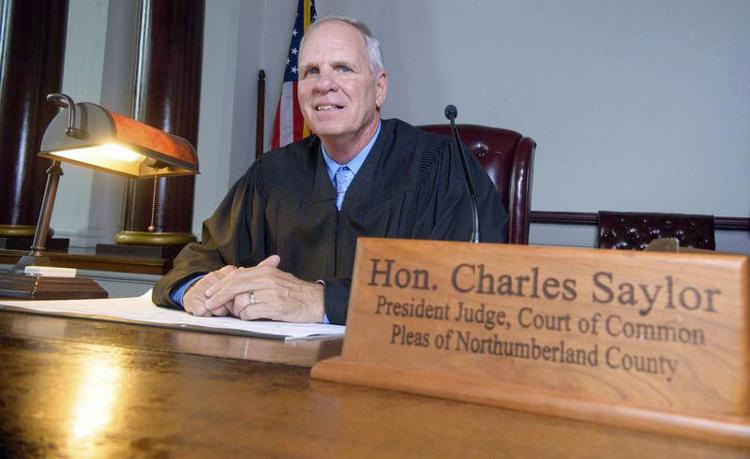 Northumberland County President Judge Charles Saylor said medical marijuana can be "problematic." The county has a treatment court, which serves people convicted of non-violent drug offenses. Those who complete the treatment court program can have their criminal records expunged.
However, the program includes a drug testing requirement and prohibits marijuana in any form, including legal medical cannabis.
"One of the issues we have faced is in regards to some of the people in our treatment court or on probation who have obtained their medical marijuana card," he said. "We have taken the position that they still cannot obtain marijuana and cannot use it while under supervision or in our treatment programs. We don't think it's productive toward their recovery."
When Hosa started in law enforcement about 25 years ago, driving under the influence was about alcohol. Now, he says, it's about medications.
"Our main concern is driving an automobile. It's a huge risk," Hosa said. "I understand the argument on both sides, but my standpoint is that there's a definite need for restrictions."
Hosa compared medicinal marijuana users driving to methadone users driving.
Methadone is a medication used to help people reduce or quit their use of heroin or other opiates.
"We've had accidents with people that had just come from the methadone clinic," Hosa said. "You're putting everybody at risk."
Hosa said people need the treatment, but they also must use it responsibly.
"It's not illegal to drink, but it's against the law to drive while you're impaired. It's a serious offense," he said. "Marijuana is the same effect. You're still driving impaired."
Educating law enforcement
One significant challenge in implementing the state's medical cannabis law has been in the legal field. Patrick Nightingale, an attorney who helped write the state's law, has had to correct misconceptions on the part of police officers and even judges.
Nightingale, a former assistant district attorney who helped establish the domestic violence prosecution division in Allegheny County, is director and lead counsel for Cannabis Legal Solutions. The law firm specializes in cases involving the use of both medical and recreational marijuana. He testified multiple times before the state legislature as it considered the medical cannabis law.
The state Health Department, part of Gov. Tom Wolf's administration, is in charge of implementing the law.
"No one is training them, and there is no instruction or direction from the administration," he said of the police and judges. "They just aren't being educated."
Nightingale has tried to do his part by leading informational sessions with legal and business groups, including medical marijuana. He remembers one educational seminar, held at a county courthouse.
"The whole courthouse smelled like weed," he said. "I said, 'Yes, this is legal. I bought it three blocks away at your dispensary.' "
But Nightingale realizes the limitations of his efforts, and said police officers would prefer to receive training led by one of their official agencies, such as the state police, or their local police chiefs' associations.
"You need to train the police, and they're the least likely to encounter (my classes)," he said. "They're going to be like, 'We don't want to listen to some weed lawyer.'"
Crawford County District Attorney Francis Schultz agreed with Nightingale that prosecutors and other law enforcement officials need more guidance from the state on the law.
"There has been a lack of training offered by the state. Regulations are often changing and the law itself is complicated," he said. "Not having practical training has added to the existing confusion surrounding the law and that is not fair to anyone, including those lawfully permitted to use medical marijuana."
A gateway drug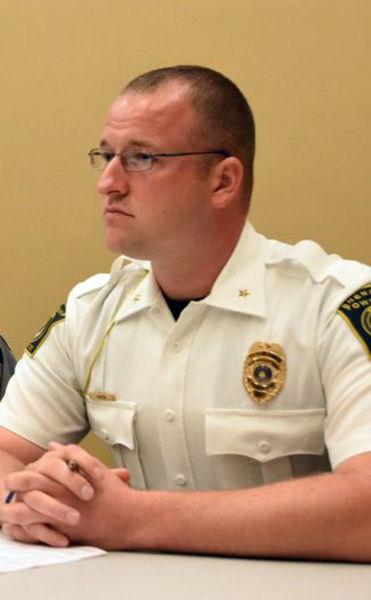 In Mercer County, Shenango Township police Chief Jason Newton thinks that marijuana is a gateway drug, based on speaking with drug users over several years as a police officer.
"Everybody says they started with marijuana," Newton said. "There's going to be people that say that marijuana is not a gateway drug, but through my experience, it surely seems to be a gateway drug."
Newton also believes that DUIs will increase.
"It's an automatic trickle effect," Newton said. "DUIs will increase because now people aren't going to fear hiding doing it. They're just going to do it and jump in the car and take off just like everybody does with alcohol."
Peter C. Acker, Mercer County district attorney, agreed that marijuana is a gateway drug.
"Most hard core drug users started out smoking marijuana. Not all marijuana smokers become hard core drug addicts," Acker said. "But there's still a lot of debate as to the efficacy of marijuana for medicinal purposes. I think it's really a guise to respond to the public's desire to legally have marijuana on the path to having full legalization of marijuana in Pennsylvania."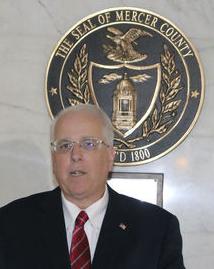 Improbable cause
Acker has other misgivings.
Historically, when a police officer makes a traffic stop and there's a strong odor of burnt marijuana, that has been probable cause to search the vehicle, Acker said.
"There was a recent county court case, that we hope is an anomaly, which basically held because of medical marijuana, that's not probable cause anymore," Acker said, referencing a case in Lehigh County. "I think that's a tip of many tips of the iceberg of medical marijuana."
The Lehigh County case involved a man who was charged with illegal weapons possession and possession of a small amount of marijuana after a vehicle search. The arresting officer claimed he smelled marijuana, which gave him probable cause for a vehicle search.
But a county judge threw out the charges on the grounds that police didn't have probable cause to search the man's vehicle after he presented his medical marijuana card, so the police officer had no reason to believe that the man was committing a crime.
Nightingale said the county judge cited a state Supreme Court case that held police were not allowed to detain an armed man once he presented a concealed carry permit because police had no justification for probable cause. For now, that doctrine covers only Lehigh County, but the decision would dictate policy statewide if it is upheld in the state courts.
Acker said that the Lehigh County case demonstrates a need to have a registry of patients so an officer can access the database at a traffic stop to see if the subject has a medical marijuana card.
Schultz in Crawford County agrees that a registry is necessary.
"Not having access to the database makes it very difficult for a police officer who encounters someone with medical marijuana to know whether the possession of that medical marijuana is lawful or not," he said.
Regardless of the Lehigh County outcome, Nightingale believes that, in the near future, police officers will no longer be able to cite the scent of marijuana as a justification for vehicle searches. With the legalization of hemp, effectively marijuana without the intoxicant THC, police won't be able to differentiate between legal hemp and illegal cannabis by scent alone.
The scent, he said, comes not from the THC, but from a substance called terpenes, which are identical in both types of plants.
"The odor of legal hemp is indistinguishable from black-market marijuana," Nightingale said. "That's what that officer smells, what the drug dog smells."
Newton said eliminating scent would degrade public safety in cases where the officer has probable cause to search a vehicle based on marijuana and finding something else such as heroin, cocaine or guns.
"Eliminating that tool, it's going to be just another headache for law enforcement, which I feel has been a trend," he said.
Treatment expansion
Schultz said he is concerned that the list of medical marijuana-eligible ailments is expanding. This year, the state Department of Health added anxiety and tourette syndrome, which brought the list of treatable illnesses to 23.
"If medical marijuana can help people with legitimate medical problems, that is a good thing," he said. "My concern is that the list of conditions has grown too large and will continue to grow."
Hosa said issues concerning using marijuana for medical purposes and doing the drug recreationally if legalized brings up public safety concerns.
"It's not illegal to drink, but it's against the law to drive while you're impaired," Hosa said. "So if you're going to say it's OK, there's going to be the abuse and it's going to potentially put people's lives at risk."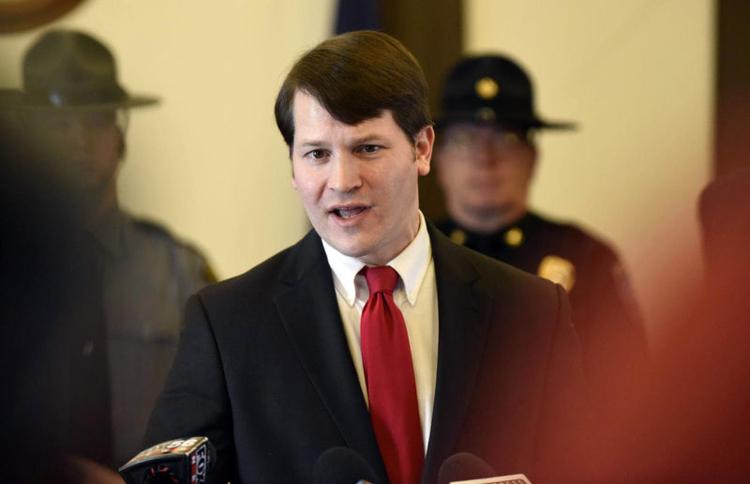 The state district attorneys' association was supportive of legalizing medical marijuana, and Northumberland County District Attorney Tony Matulewicz said experts have determined the medical benefits of marijuana and legislators have determined the proper use for it.
"I'll let the greater minds debate the issue on whether it provides a benefit for certain people in certain situations, and whether it should be legal or not," he said. "They have decided it does, that the benefit outweighs the costs to society. And I respect that."
However, Matulewicz said, that doesn't mean law enforcement and the justice system should ignore the current laws.
"I am charged with enforcing the law," he said. "I took an oath to exercise my duties of my with fidelity."
Justin Strawser of The Daily Item in Sunbury and Mike Crawley of The Meadville Tribune contributed to this report.