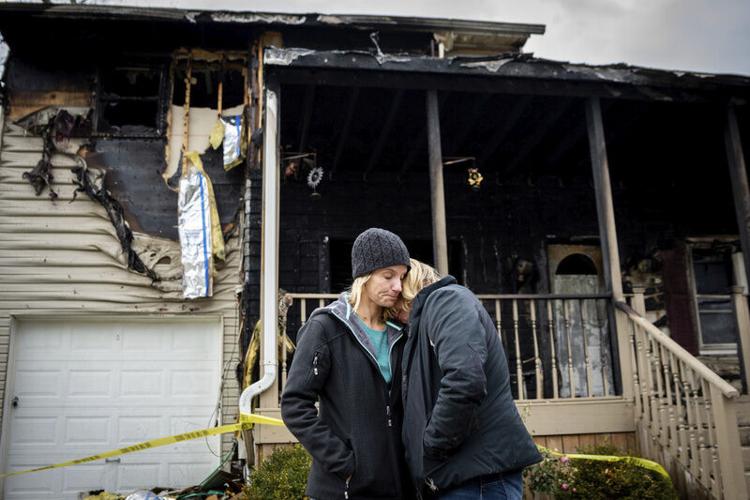 SHARON – On Saturday night, Nicole Manners fell asleep on the couch in her living room. She awoke about 6:30 p.m. to find the couch on fire right next to her.
She went to the kitchen and alerted her housemate, Tim Slattery, who said he could not believe his eyes.
"This is the first time I've been in a fire," Slattery said. "I have a fire extinguisher but there's no way I could go get it. I just said, 'Let's get the heck out of here.'"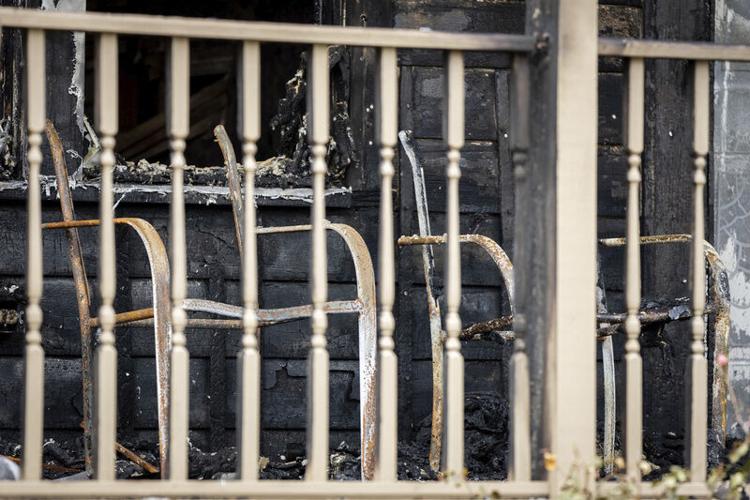 The couple fled their rented house at 127 Taylor Ave. in Sharon. Slattery said he almost went back for his shoes but the fire had advanced too far for him to enter.
Firefighters from Sharon, Farrell, Hermitage, Sharpsville and Brookfield responded to the fire at 6:39 p.m. and controled it within 10 minutes.
The family did not have renter's insurance and lost everything. Nothing could be salvaged, Slattery said.
"We're staying at a hotel until we can find a place to live," Slattery said, adding that they are taking it, "one day at a time."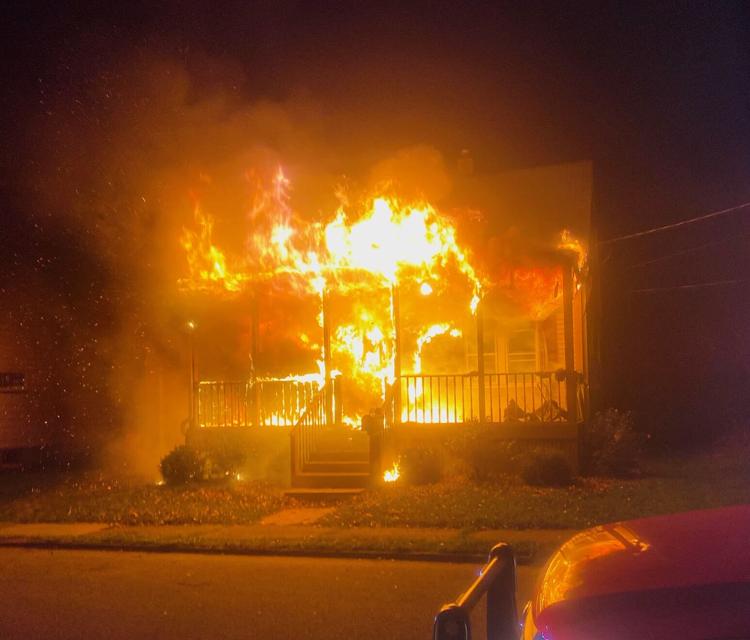 Slattery is an employee at the NLMK Pennsylvania steel mill in Farrell, where workers are on strike. Slattery has two daughters, ages 17 and 22, who also lived in the house. They wern't home at the time of the fire.
"I'm just glad everybody was OK," said Jon Eric Germadnik, of Jet Home Rentals, which owns the house. Germadnik has insurance on the building, but said he plans to tear down the house.
The family had seven cats. On Monday, firefighters accounted for all of them — three were found alive and four had perished in the fire, fire Chief Bob Fiscus said.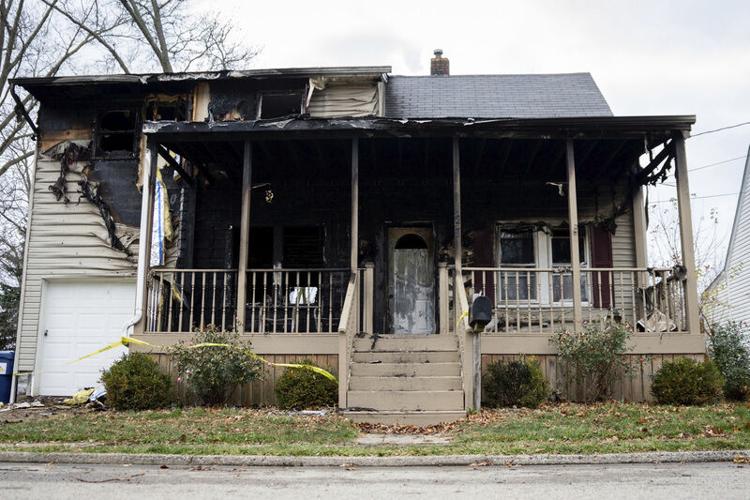 Fiscus ruled the fire accidental, and said the blaze started in the family's living room.
The American Red Cross is assisting the family. Slattery said the family will establish a GoFundMe account to help the family recover.
Follow Melissa Klaric on Twitter and Facebook @HeraldKlaric, email: mklaric@sharonherald.com