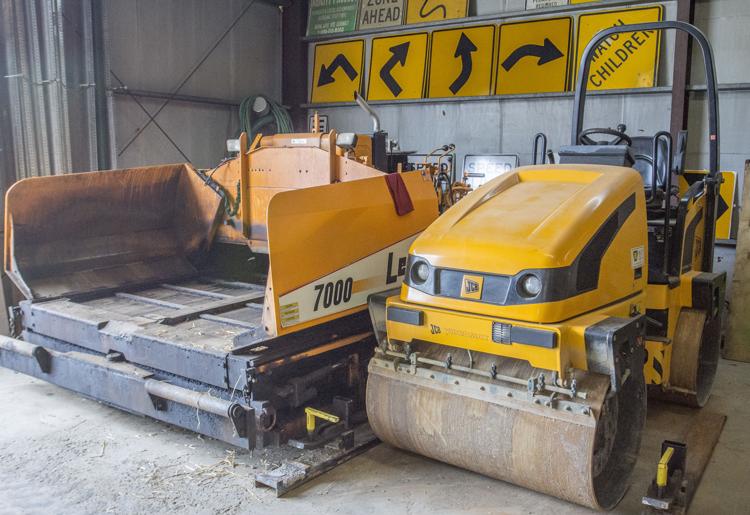 Two Mercer County municipalities will control costs this year by cooperating and sharing resources.
Hermitage commissioners unanimously approved a measure last week to exchange equipment and personnel with South Pymatuning Township.
Under the agreement, Hermitage equipment operators, laborers and city trucks will work in South Pymatuning Township on skim coating roads for up to four days. The township will provide a paver and roller to use for skim coating city roads up to two weeks.
Hermitage Commissioner board President William Moder described the arrangement as a "win-win" for both municipalities because they can save money on equipment and personnel.
"It saves us from having to either purchase new equipment or lease it from a third party, which could also be expensive, and it also gives them abilities they wouldn't normally have," Moder said of the agreement.
The South Pymatuning Township supervisors unanimously passed the agreement at their April 10 meeting, said South Pymatuning Supervisor Rose Lyons.
"It's wonderful. We enjoy working with the City of Hermitage," said Lyons, who also is the township secretary-treasurer.
The South Pymatuning Township equipment, which includes a paver and roller and the personnel and trucks from Hermitage, can be used for skim coating roads in preparation for chip-and-tar maintenance.
Lyons said the township is looking to pave Tamarack Drive, about half a mile of Shadow Drive, and Whiting Road from State Line Road to Seneca Road, as well as some maintenance work at the intersection of Hartford Road and Tamarack Drive later this year.
"They have some experienced pavers that we can utilize here, since we have less manpower," Lyons said of Hermitage.
Now that the agreement has been ratified by both municipalities, the municipalities can automatically renew it indefinitely, although either side can withdraw.
Hermitage and South Pymatuning Township had previously cooperated on the sharing of equipment and personnel last year, which served as the basis for the official agreement that both municipalities approved this year, Moder said.
"We did it on a limited basis to see how it would work and if it made sense, and both the township's and city's street departments thought it was a good idea, so we thought we'd continue it," he said.
Like David L. Dye on Facebook or email him at ddye@sharonherald.com.