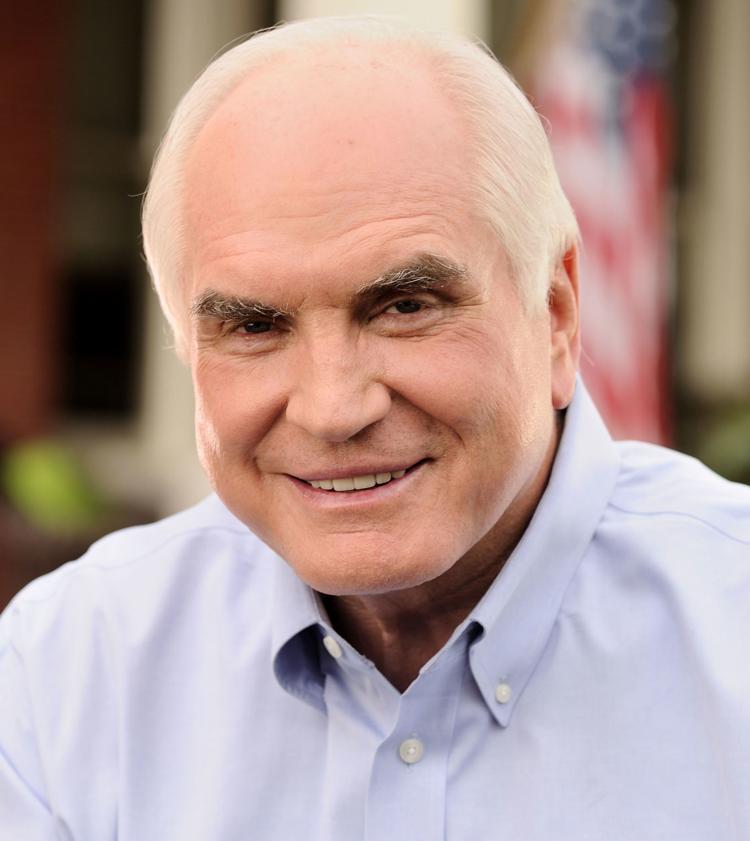 FARRELL – As director of the Shenango Valley Chamber of Commerce, it's Sherris Moreira's job to be concerned about events that might have a negative impact on the local business climate.
News this week that the U.S. Commerce Department rejected NLMK USA's petition for an exemption from tariffs on foreign-made steel certainly qualifies.
But she said her primary concern is the potential effect on the community, especially in Farrell, where the city depends on the steel processor for almost a quarter of its total revenues.
"I'm focusing on the city of Farrell, which got slammed as much as any place did during the steel collapse in the 1980s," she said. "I don't want to see their progress get lost."
Steel mill closures plunged Farrell into Act 47 distressed community status in 1987. The city emerged from Act 47 earlier this year so the tariffs threaten both NLMK Pennsylvania and Farrell.
Moreira said she doesn't think the tariffs and the Commerce Department's rejection will force NLMK to close its Farrell operation.
"I"m hopeful," she said. "As chamber director, it's my job to be hopeful," she said.
City Manager Michael Ceci said he doubts that NLMK will resort to major layoffs or worse. But if it does, Farrell has a plan to keep the town from being plunged back into distressed community status.
"The sky isn't falling. I have strong confidence in the management of the mill,'' Ceci said of NLMK's Farrell steel plant. "They've done their homework. They have plans in place to remain profitable.''
The news of NLMK's rejection hit hard in the office of U.S. Rep. Mike Kelly, R-16, Butler, whose district includes Farrell. Bob Miller, president of NLMK Pennsylvania, said the area's entire federal legislative contingent, including Kelly, had advocated strongly on behalf of the company's tariff exemption request.
Kelly said he had met with Commerce Secretary Wilbur Ross and President Donald Trump to urge approval for the tariffs.
"We knocked on every possible door we could have knocked on," Kelly said. "We made every call we could have made."
The five-term congressman said he thought NLMK made a compelling case that domestic steel manufacturers couldn't provide the volume of materials necessary for the plant's operations, and the Farrell plant therefore qualified for the tariff exemption.
"We didn't feel we got the outcome we should have gotten," Kelly said.
He vowed to continue working in concert with Miller and other NLMK officials in the hopes of finding another avenue to avoid the tariffs, which have cost the company more than $160 million since the levies were enacted in March of 2018.
Miller promised no immediate changes at the mill. But he said the ruling will require careful consideration going forward. He oversees the company's Farrell facility, which employs 600. Another 150 work at the company's Sharon Coatings operation.
The tariff program adds a 25 percent fee on steel imports from a number of countries, including Russia. NLMK Pennsylvania is owned by Novolipetsk Steel – abbreviated as NLMK – which is among Russia's leading steelmakers. 
While Ceci didn't outline what his plans were if the mill fell into economic trouble, he said he was determined to prevent the city from entering Act 47 again.
"We just can't keep running to the state saying, 'We need more money,''' he said.
Randy Seitz, chief executive officer of Penn-Northwest Development Corp., said he's optimistic about the company's future. Penn-Northwest is Mercer County's lead economic development agency. 
"My gut reaction is that they had such a great year last year I don't think we're in danger of the doors closing any time soon,'' Seitz said. "I think they'll ride this out and see where it takes them.''
Still, he said, there are concerns. 
A telltale sign of the company's financial ability and commitment to keep the Farrell steel plant operating and competitive, Seitz said, will be if it forges ahead with a planned $600 million upgrade.
Announced last year, most of the investment is earmarked for the Farrell plant. A key piece is a $100 million furnace that heats up slabs so they can be rolled into steel coil.
The furnace can reheat slabs much faster and more economically than the mill's current technology. So far, Miller said the company has done only preliminary engineering work on the project. 
"The million-dollar question you want answered is, 'Will they upgrade the facilities,''' Seitz said. "If they can't upgrade, it could push them out of the market.''