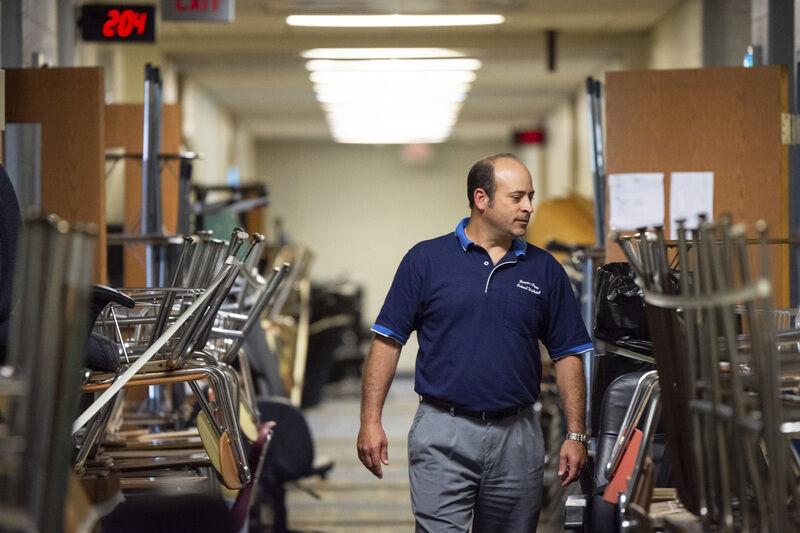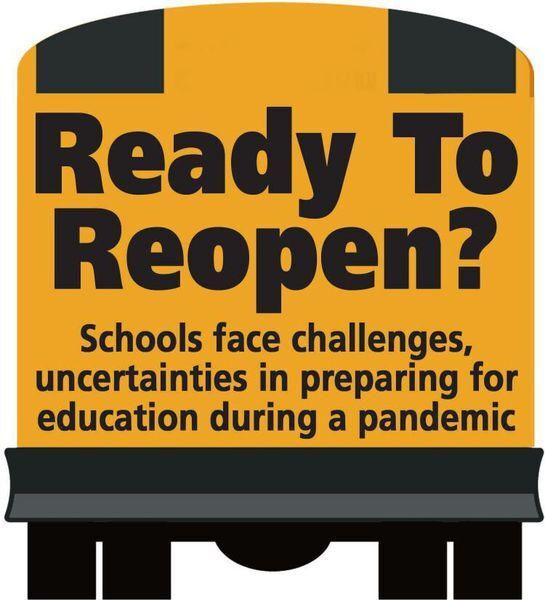 How many music students can you fit in a classroom?
Normally, that would be an easy question for Dr. Hendley Hoge, a longtime band conductor and the superintendent of Lakeview School District.
But with school preparing to resume next month under specter of COVID-19, the answer is elusive amid ever-changing guidelines.
"It's difficult to say the least when you have somebody who plays a musical instrument along with others who need to practice as a group,'' he said.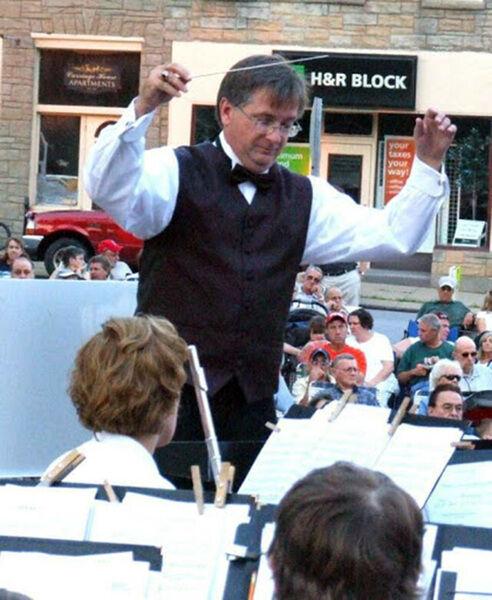 Music is a subject close to Hoge, who is the director and guiding force behind the Mercer Community Band.
For 43 years the band, which draws members from throughout the region, has performed free summer concerts at the Mercer County courthouse lawn. The concert season was canceled this year because of the pandemic.
With the virus still a threat, the state Department of Education has required school districts to develop plans for operating in the 2020-21 school year.
That includes band classes and performances — packing a huge number of band members into a small room probably isn't in the cards, Hoge said — and extracurricular activities.
In Sharon City School District, Superintendent Michael Calla said school officials are preparing a tentative plan that will allow summer programs to open, including robotics, band and cheerleading.
That plan will be approved June 30 and will mirror the state's athletic health and safety plan. It will only include general reopening terms.
"Each summer group will provide a mitigation plan specific to their program," Calla said. "Our district-wide planning task force teams are meeting regularly to develop a comprehensive plan that will be presented in draft form to the board in July for review."
"Every week Harrisburg gives us new guidelines,'' he said. There are a lot of things on our plate right now.''
Further, each school district has its own characteristics, so no one plan suits all.
"This isn't a cookie cutter approach,'' Hoge said.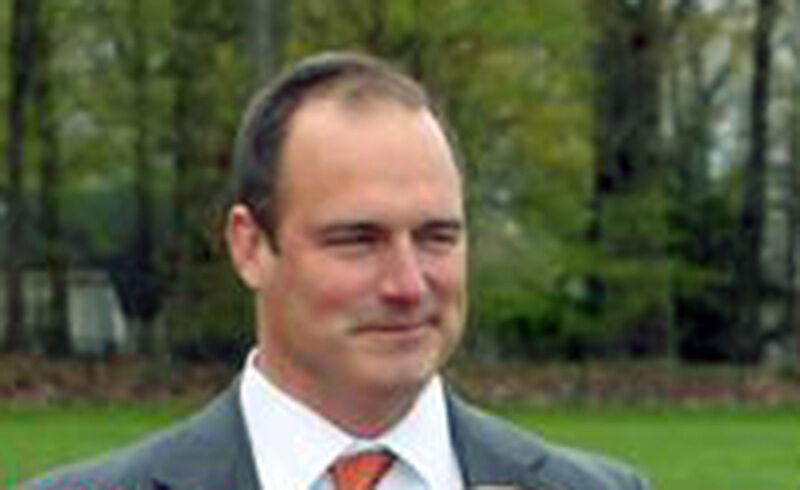 Hermitage Superintendent Dr. Dan Bell said he feels that pain — one of the district's biggest challenges has been compiling ever-changing guidelines from federal, state and local agencies.
"We're getting guidance from so many different sources, and we're trying to coordinate all that with our local situation," Bell said.
Hermitage is making plans for the installation of infrared cameras to monitor students' temperatures as they enter the building and rearranging furniture to allow for maximum social distancing. However, school officials are prepared to modify the plan as the situation develops day by day, let alone between now and August.
"It's such a moving target for us," he said.
A major headache for Lakeview School District is that it's spread over 12 communities in northeastern Mercer County. While Hoge didn't have exact numbers, he said the overwhelming majority of the district's roughly 1,000 students arrive to school by bus.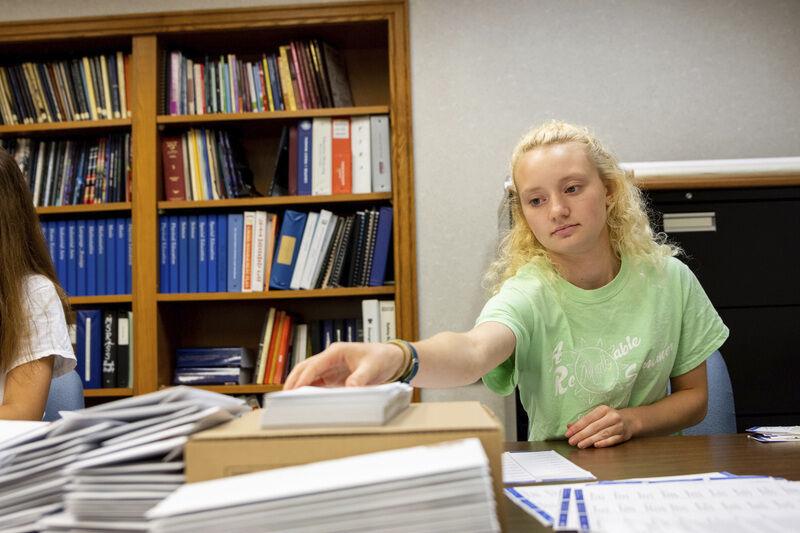 If the 6-foot social distancing guideline is still in place, it's impossible to have a bus filled with students. That, he said, creates a logistical nightmare.
"We're looking at things like maybe having some parents drop off their children to school,'' Hoge said.
Providing bus service was a vexing issue for Mercer Area School District until it found an innovative solution to maintain social distancing while transporting students. Superintendent Dr. Ronald Rowe said drivers will load the buses back to front, with students who are related or from the same household – who have presumably been together for months – seated near one another.
Mercer Area School Board was scheduled to adopt its reopening plan Monday. District officials planned to share details from the approved plan on Mercer's website.
When students do arrive at school, it will be for in-person, five-day-a-week education, instead of virtual learning or a staggered, hybrid approach. Staff will also be realigned to help reduce the number of students per classroom, Rowe said.
"We're going to social distance as much as feasibly possible," he said.
"Part of the challenge has been the ever-changing direction we get from the state or the Department of Health as they update and change the guidelines," Rowe said. In terms of enrollment, Lakeview has fewer students — 951 last year, according to the state Department of Education — than most other Mercer County districts, but it's geographically the county's largest district, at 144 square miles.
Sharon is in the opposite situation. It's the county's third largest district by population, and second only to Farrell for the smallest geographically. Sharon has only limited bus transportation. With three neighborhood elementary schools, almost all of the district's students provide their own transportation, either by walking or traveling in their own vehicles.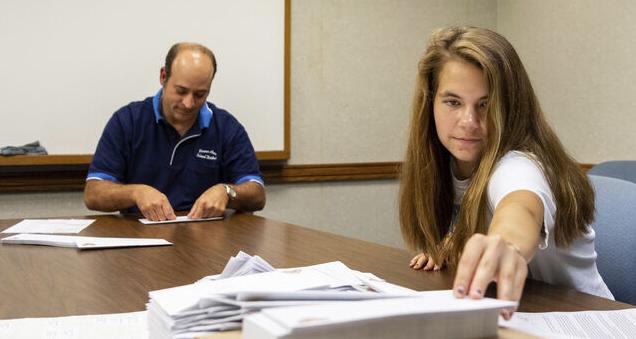 But even in Sharon, maintaining social distancing on transportation will cause unforseen challenges. Calla said the district will see increased transportation costs as it limits the number of students on buses and vans for instruction outside the district.
"We are fortunate in Sharon that we have limited bus runs," Calla said. "Buses run primarily for our special needs students and career center students, and social distancing will be required as we transport those students, thus increasing costs."
Whatever happens, the local districts are at the mercy mostly of dictates coming from state authorities, Hoge said.
"It's not like we're being given a choice in all of this,'' he said.
The district already has overcome one significant hurdle. Like other school systems, Lakeview used online technology to teach classes after in-person instruction closed down for the year in mid-March. Lakeview used the Google Classroom web service, which took some teachers a while to understand.
But Hoge said they all figured it out, and the staff is prepared for online education if that becomes necessary this year.
"I couldn't be more proud of how they took the time to learn about this,'' Hoge said.