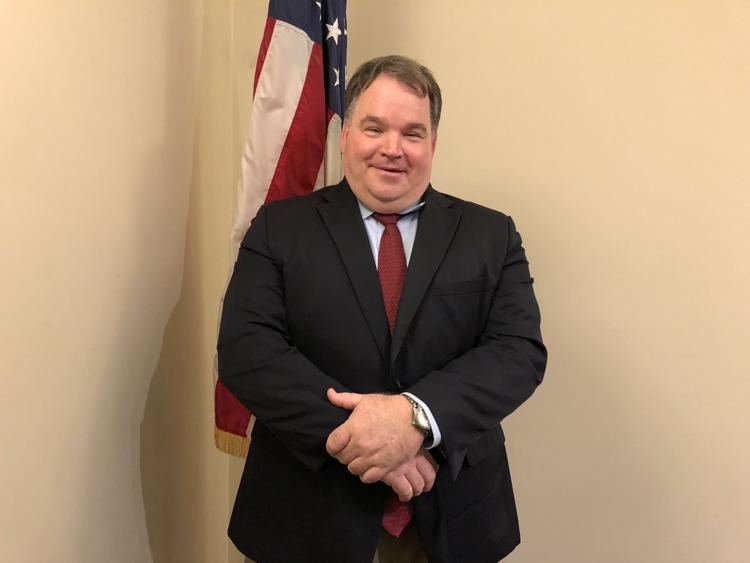 HERMITAGE — The senior member of Mercer County's board of commissioners announced his intention to run for a third term in office.
Matt McConnell, now the board chairman, said Thursday that he would run for re-election. The remaining two commissioners, Scott Boyd and Tim McGonigle, have previously announced their candidacies.
While McConnell said he was not endorsing any member of the current board, he acknowledged that it might not be a bad idea to keep that group together.
"I do believe that this is a proactive set of commissioners," he said.
McConnell was elected in 2011 to the board of commissioners and is in the final year of his second term in office. Boyd and McGonigle are both seeking second terms.
A Hermitage native, McConnell graduated from Hickory High School and attended Davidson College, where he competed in football and wrestling. He earned a master's degree in finance from the University of Pittsburgh Katz School of Business, where he was elected treasurer of his class.
He then worked at several businesses in and around the Shenango Valley before seeking a position on the board of commissioners. McConnell said the birth of his children, who were 1 and 4 when he took office in 2012, crystallized his desire to serve in government.
"Unless you're inhuman, you start to realize that this world is bigger than you," he said about the experience of raising children.
During his seven years as a county commissioner, McConnell has served on the executive board of Pennsylvania Commission on Crime and Delinquency and the board of directors for PComp, Pennsylvania county commissioners workers' compensation insurance consortium.
He has also served on the County Commissioners Association of Pennsylvania's economic development and agriculture committees, and on local boards including Penn-Northwest Development Corp. and West Central Job Workforce Board.
McConnell said he has been effective at helping the county receive funding from the state by lobbying officials. Those efforts paid off with $1.9 million from the state Department of Welfare to cover excess expenditures in the Children and Youth Services department.
The state had told Mercer County that it was responsible for the expenditures, but McConnell said those overages, in three years before he took office, occurred because of forces outside the control of county officials.
In the current term, the commissioners cut property taxes in 2017 and 2018, and maintained the tax rate at 23.65 mills.
McConnell said he has worked well with state and federal officials when given the opportunity and hopes to continue in that effort.
"Commissioners must listen, comprehend, formulate solutions and execute," he said. "When necessary, we must articulate Mercer County's message to Harrisburg and D.C."
Candidates in the 2019 municipal elections can collect petition signatures until March 12. County commissioner candidates have to collect 100 petition signatures.
The primary field includes Republicans McConnell, Boyd and Marcus Kohan, and Democrats McGonigle and Dr. Robert Multari. Each party's top two primary finishers advance to the November general election, where the top three finishers will win four-year terms, starting in January 2020, on the board of commissioners.