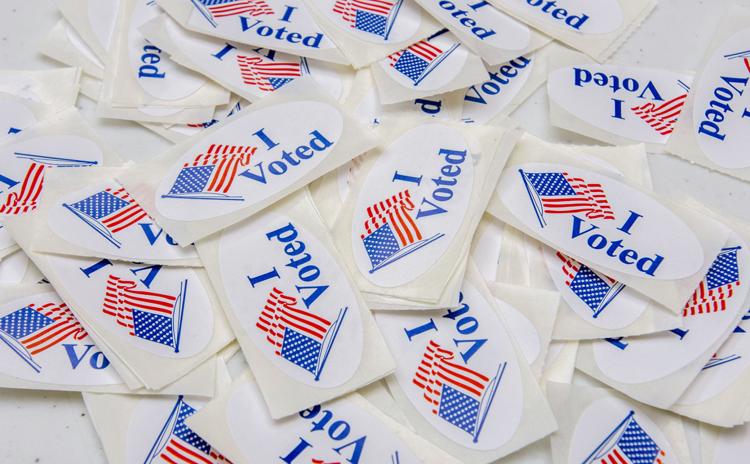 MERCER — Mercer County Election Department officials will count absentee ballots Friday in a process that could affect some close results in Tuesday's primary.
Among those races are Farrell City Council and Coolspring Township supervisor.
In Farrell, incumbent Councilman Dan Dragicevic claimed the second and final Democratic nomination by only two votes over Albert Rock. Unofficial results had Dale Bestwick winning the Republican nomination for Coolspring Township supervisor by a single vote over Mark Skidmore.
Both races are close enough to be flipped by the results of the absentee ballots being counted Friday, said Jeff Greenburg, Mercer County Voter Registration and Election director.
The absentee ballot count is the first step toward ratifying and finalizing the results of Tuesday's primary. Next week, the county election department will tabulate write-in votes for races where it would be possible for a write-in candidate to win.
To win a place on the fall ballot, a write-in candidate would need to collect enough votes to match the petition signature standard for the office sought. For example, a common pleas court judge would need 250 write-in votes to win a nomination.
Write-in candidates for most county and city offices would need 100 votes to secure a nomination. Most borough and township officials would need 10 votes.
A write-in winner is possible in the Democratic county sheriff race, where Thomas Johnston ran a write-in campaign. With no sheriff candidate on the Democratic ballot, voters cast 2,173 write-in votes, making it possible that Johnston could be on the ballot in November.
In the coroner and district attorney races, Democratic voters cast several hundred absentee votes Tuesday, making it possible for nominees in those elections as well.
Greenburg said Wednesday that the write-in votes should be counted and added to the unofficial vote tally by May 31.
The county board of elections is scheduled to hold the first signing of this election's book at noon on June 4. On June 7, the election board will draw lots to break any ties from the election.
The board is expected to certify the election with the election book's second signing at 9 a.m. June 10.
Tuesday's results included contested races in other municipalities in Mercer County:
Referendum
Voters in four Mercer County municipalities approved referendums that will allow non-profit entities to run small games of chance, such as bingo events or raffle ticket sales.
Fairview Township approved the measure in a 75 to 60 vote, while Lake Township passed the referendum 61 to 39.
New Vernon Township approved 86 to 25, and Sheakleyville had 13 votes in favor, with 10 against.
Hermitage School Board
All six candidates for Hermitage School Board will advance to the November election after winning nominations Tuesday.
In a race where most of the candidates crossfiled in both parties, Bethany Becker, Keith Fustos, Staci Perman and Chris Ruffo won nominations as both Republicans and Democrats.
Rob Gelesky won nomination as a Democrat and Nichole Hamilly prevailed as a Republican.
The unofficial Democratic vote tallies had Ruffo in first with 875 votes, followed by Perman 860; Gelesky, 769; Fustos, 730; Becker, 699; Hamelly, 651, and 11 write-ins.
On the Republican side, Ruffo topped the table with 824 votes, ahead of Perman, 820; Fustos, 711; Becker, 689: and Hamelly, 682, with16 write-ins.
Farrell
Unofficial results have newcomer Terrence Crumby and incumbent Councilman Dan Dragicevic winning Democratic nominations in a race with no Republican candidates.
Crumby had 438 votes, ahead of Dragicevic with 291. With absentee votes still in play, Albert Rock is still within striking distance at 289 votes. Michelle Wilder Sparrow had 271, with four write-in votes cast.
If Dragicevic's lead over Rock holds up, he could face a decision after the November election. With little Republican presence in Farrell, the Democratic primary winners are virtually assured of winning the general election race later this year.
Dragicevic was among five winners Tuesday in an uncontested race for Farrell School Board Democratic nominations.
Greenburg said Dragicevic could run in November for both offices, but if he won the general election, he could serve in only one post.
With 491 votes, Melissa Kucik-Cannone was the apparent winner in the Democratic nomination race for Farrell city treasurer. She finished ahead of Nicole Summers, with 387 votes.
South Pymatuning Township
A South Pymatuning Township supervisor candidate could have to choose which office to accept after the same person won both the six-year and two-year terms for their respective parties.
Laurel Alexander took the Democratic nominations for both terms and Republican Matthew Chalupka won both of his party's nominations.
On the Democratic side, Alexander led the field ahead of incumbents Rose Lyons and Chuck Vranich.
The six-year term tally was Alexander, 162; Lyons, 106 and Vranich, 69. For the two-year term, Alexander led the race with 165 votes for Alexander, ahead of Lyons, with 81 and 69 votes for Vranich.
If the same candidate wins both the six- and two-year terms, he or she will have to choose which one to accept, while the two remaining supervisors would appoint someone to fill the vacancy created.
Springfield Township
Incumbent Supervisor Rick Dillaman won the Democratic nomination for the office he now holds, by a 56 to-36 margin over Joseph Mattace.
There was no Republican candidate for the office, but 58 township Republicans cast write-in votes, which means a GOP nominee is possible.
Coolspring Township
Dale Bestwick had 95 votes to Mark Skidmore's 94, with absentee and provisional votes still to be counted. A third candidate, Kathie Cresswell, had 42 votes.
Richard Filer was unopposed for the Democratic nomination and finished with 72 votes.
Jackson Township
Eugene Swartz secured the Republican nomination for township supervisor with 150 votes, ahead of Richard Baun who had 38 votes.
There were no candidates on the Democratic side, but 43 people cast write-in votes.