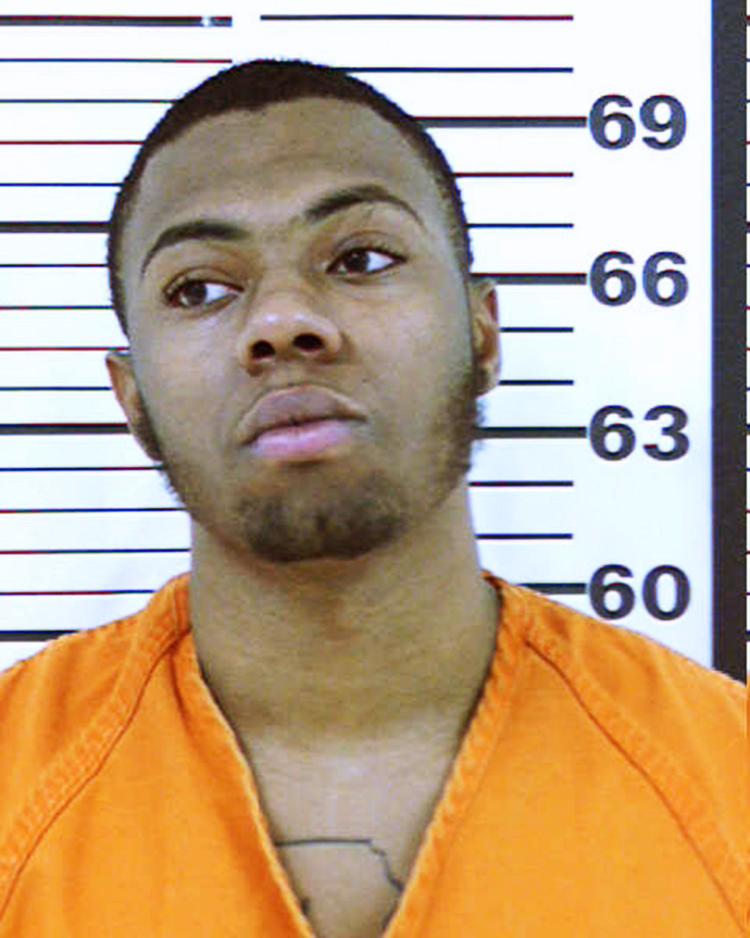 MERCER – After almost five hours of deliberations, a jury in the Sean Rain Jr. murder trial returned Monday evening with a guilty verdict.
Rain, 25, was convicted in the June 23. 2018, murder of Trivoune Craig, 30, of Farrell. President Judge Robert G. Yeatts of Common Pleas Court of Mercer County presided over the case.
Craig was found dead in his car, in the sub-100 block of South Myers Avenue, Sharon, with seven gunshot wounds to the face. Rain was charged and convicted of murder in the first degree and carrying a firearm without a license. His sentencing hearing is scheduled for Sept. 4.
Defense attorney Steve Colafella, of Beaver, and Mercer County Assistant District Attorney Dan Gleixner gave closing arguments Monday morning. 
In his closing argument, Colafella pointed the finger at another person, whom he did not name, as the killer. He said Sharon police acted prematurely by arresting Rain quickly.
"This is supposed to be a search for the truth," Colafella said in his closing. "The real truth was nowhere to be found during this trial."
But Gleixner disagreed in his closing argument.
"When a defense attorney's back is against the wall, they will take your focus off the evidence," Gleixner told the jury. "When you can't change the facts, you have to change the focus."
On Monday, Gleixner outlined the evidence and testimony presented by the prosecution during testimony last week.
Sharon police Capt. Travis Martwinski testified that Rain appeared to be carrying a gun in his waistband on video surveillance the previous night from inside and outside T & T Bar and Grille in Farrell. The prosecution said Rain got into Craig's car after the bar closed and directed him to Rain's aunt's house on South Myers. Gleixner said that something happened to upset Rain and motivated him to shoot Craig.
"Out with the boys, being a tough guy, someone talks ill of his family and Sean just snaps," Gleixner said.
Gleixner alleged that Craig disrespected Rain's cousin, Jaylan "Bubby" West, who was murdered Feb. 28, 2015, in Sharon. Michael Bagnall was convicted and sentenced to life in prison for the murder.
Citing testimony during the prosecution case, Gleixner said Rain then ran to the home of his aunt, Ashley West. Once inside his aunt's home, Rain shed his clothing and threw them in her washer with detergent and bleach. Rain then is accused of running into the attic to hide out.
Colafella said the West murder had nothing to do with Craig's death. He said the prosecution would have the jury make a lot of assumptions.
"To assume he had a gun, to assume (Craig's) murder had to do with Bubby West ...," Colafella said. "Assume, assume, assume. Facts and evidence should run the case and when you have to assume so much that is reasonable doubt."
Colafella said he would pursue the case further.
"I'm sure we'll appeal," Colafella said. "It was a very difficult case for both sides. I think it was a lot for the jury to process in such a short amount of time. We're naturally disappointed by the verdict."
District Attorney Pete Acker said his office is not finished with Sean Rain, and said he is the focus of other investigations.
Acker praised the assistant district attorneys who tried the case and the Sharon police department.
Martwinski testified in the case and was in the courtroom for the entire trial.
"Our detectives probably spent two weeks trial prepping for this and a year preparing for trial," Martwinski said. "You make the arrest and you have to continually work, continue to gather evidence and you have to be ready for trial."
Sharon police Chief Edward Stabile said the department distinguished itself on the Craig murder case.
"I'm really proud of the work our department put together," Stabile said. "Captain Martwinski led the patrol, evidence technicians and detectives in this case. We're satisfied to get justice for Trivoune Craig."
Follow Melissa Klaric on Twitter and Facebook @HeraldKlaric, email: mklaric@sharonherald.com