SHARON – If Olivia "Libbi'' Brown's appointment as the new Shenango Valley Chamber of Commerce's new executive director was unexpected, no one was more surprised than Brown herself.
"I was shocked, she said. "I never expected to get the position.''
The chamber's board named Brown to the post last week. She fills the position previously held by Sherris Moreira, who stepped down in December to accept a new job with Hermitage-based health care-related app designer OhanaLink Technologies.
But even with the new gig, Moreira has taken time to show her successor the ropes.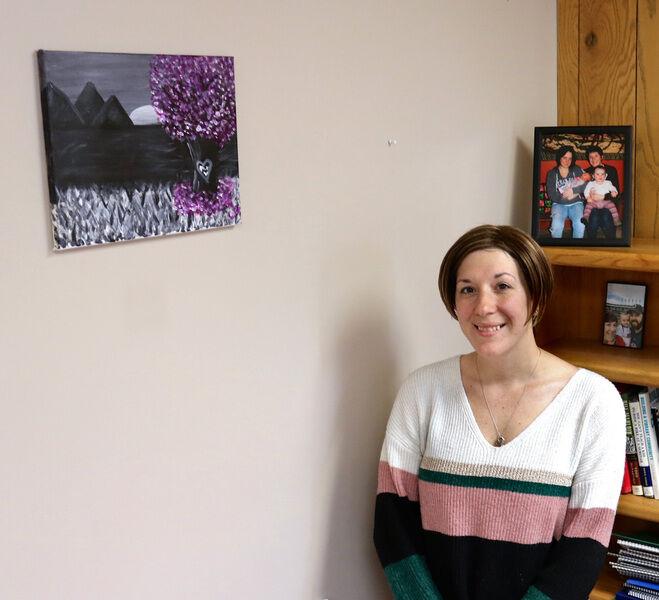 "Sherris has been so supportive of me,'' Brown said.
Today is Brown's first official day on the job. But she's been taking a crash course on the chamber's workings. The 30-year-old had served as a department manager for Primary Health Network in Sharon.
Among her duties will be gathering ideas from the chamber's committees.
"All of the committees have taken real ownership in what they do,'' Brown said.
Another priority is reaching out to the chamber's 350 members.
"I want to get out and talk to our members on what they want from the chamber – what can we do that will be beneficial to them,'' Brown said.
She takes over the chamber's helm at a challenging time. As in the rest of the nation, the COVID-19 pandemic has bludgeoned many local businesses. 
"It's hurt a lot of businesses,'' she acknowledged. "The normal we knew probably isn't going to be normal anymore''
But the coronavirus' impact is now showing signs of easing. And that, Brown says, presents opportunities.
"I cant wait to grow the chamber,'' she said.
The chamber's weekly online newsletter will continue, but there may be tweaks here and there, she adds.
A Greenville resident, Brown wants the chamber to tout what the greater area has to offer.
Working with Mercer County's other chambers — along with Penn-Northwest Development Corp., the county's lead economic development agency — is a priority, she said.
"We want to help Penn-Northwest promote the area,'' Brown said.
And when it comes to promoting Mercer County, she said there is plenty to highlight — a great park system, local and national retailers, a low cost of living and a burgeoning housing market.
Her personal interests include camping and watching the Pittsburgh Penguins.
Since the board announced the appointment, Brown said she has has discovered fountain of community support.
"I didn't know I knew this many people,'' she said with a laugh.