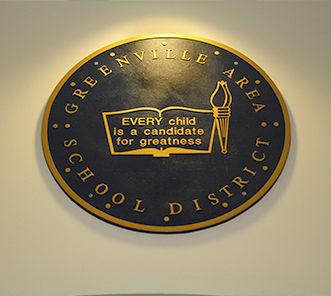 GREENVILLE — One month after winning a seat on Greenville Area School Board, Nathan Gibson declined to take his seat, creating an opening on the board.
Gibson was elected last month to the school board but is unable to fulfill duties of the office because of family obligations.
The board plans to advertise immediately to fill the vacancy, and the remaining eight members will appoint a replacement in a special meeting at 6:30 p.m. Dec. 18, said President Dennis Webber.
In Greenville's reorganization Monday, Webber retained the board president post. Board member Mary Reames was elected board vice president.
Gibson finished fifth and claimed the board's last open seat in the Nov. 5 election. Reames, John Forbes, Richard Rossi, Richard Powers also won the race for Greenville School Board.
The board will consider applications from residents of Sugar Grove Township, Hempfield Township and Greenville.
Greenville resident Dan Eppley, who ran unsuccessfully this year for the school board, said Monday evening he would apply. Eppley is a professor of religion at Thiel College.
Webber said candidates will fill out a form with biographical information and tell why they're interested in serving on the school board. During the Dec. 18 meeting, candidates will speak with board members.
"When everyone is done speaking, we have to have open dialogue in public session and then decide who we're going to appoint," he said.
HOW TO APPLY FOR THE BOARD SEAT
• Applicants for the school board vacancy must live in Sugar Grove Township, Hempfield Township or Greenville.
• Applicants should sent a letter of interest by Dec. 18 to Greenville Area School District Office, Attention: Board Secretary, 9 Donation Road, Greenville, PA 16125.
Like Heidi Warren on Facebook or email her at hwarren@sharonherald.com.