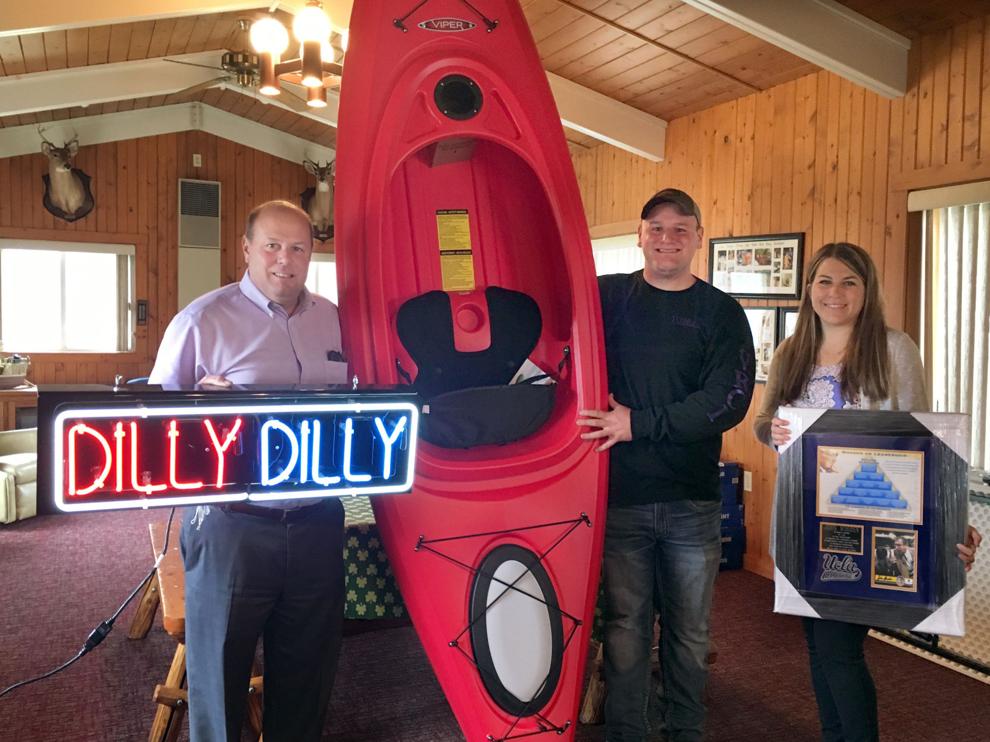 BROOKFIELD — When she was a child, Kara Kasula used to sit with her grandfather by the side of the pond and skip stones.
"Look at the ripples," he would say as they both watched the stones leap across the otherwise still water.
It was an observation, yes, but it was also a lesson — one of many that Nick Strimbu Jr. shared with his children and grandchildren.
All it takes, Strimbu said, is one kind act or selfless deed to create a wave of good will.
It is the message that those who are now in charge of the Strimbu Memorial Fund, and those who will carry it forward, keep as their governing principle.
Their father, and grandfather, taught them that giving back is a responsibility.
And what they started with the legacy he left them has now become a force that helps thousands of local residents each year.
What began as a ripple, is now a full-blown tidal wave.
•
Bill Strimbu says his father probably would not be too happy about the size of the Strimbu Memorial Fund's annual barbecue fundraiser.
"If he came back, he would probably be mad at us," he said.
The annual event attracts about 1,600 people for an evening of food, music and charity, and raises about $200,000-plus from ticket sales and silent, and not-so-silent, auctions.
"He liked to do things quietly, without fanfare," Bill said. "He gave a lot of money away, but he never made a big deal about it."
But that barbecue, which is set for May 2, is how Bill and his siblings have been able to take the Strimbu Memorial Fund from a small charitable effort to an organization that changes lives on a grand scale.
"When you have an organization like this, you have to fundraise in a big way," Bill said. "It is what allows us to keep helping more and more people."
The fund began in 1990 as a tribute to the late Nick Strimbu Jr., who helped set the course for the success of the family company.
That first year, the gifts were leadership scholarships, and they totaled about $7,000.
"We felt like if we invested in young adults who were going to stay here, that was the best place to start," Bill said.
The fund still awards scholarships, but has added much more to that list.
This past year, the Strimbu Memorial Fund awarded more than $200,000 to organizations and individuals, some who are changing the community for the better and some who just need a helping hand. Since its inception, the fund has given away more than $3.3 million.
"My father believed in offering a hand up and not a hand out," Bill said. "That's what we try to do."
Bill has a story, too.
He remembers that his father used to make him and his siblings till and care for a "giant garden." After the work was done and harvest time rolled around, the young Strimbus were out again, collecting the vegetables.
"We gave every one of them away," Bill said.
It is that "harvest" that makes gift day so special for the fund's board of directors and the members of the Strimbu family.
The announcement of the grants is done near Christmas, in a special ceremony with all the organizations in attendance.
This past year, each was invited to come forward to share what they did for the community and how they would be using the gift.
It was gratifying — and eye-opening — said Bill's son, Billy, to see how much good work is done in the community.
"It was amazing," he said. "It really humbles you."
Lesson II: It is more blessed to give than to receive — check.
•
But simply setting up a fund and shepherding the proceeds is not enough to keep the Strimbu Memorial Fund moving forward.
Members of the community — especially the local business community — are key partners in the success of the effort — and a cornerstone in making sure it continues to grow and to help more and more people, Kara said.
"We have a lot of kind-hearted, hard-working and generous people in this area who are willing to drop everything to help someone out," she said.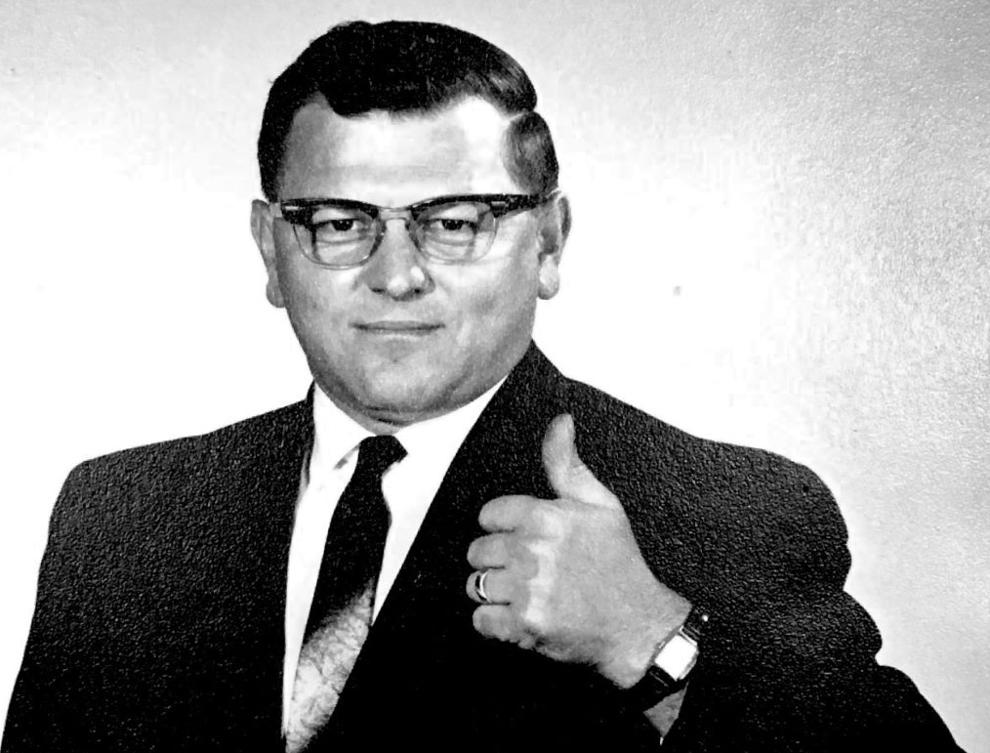 Getting to this point took hard work and dedication from the family as well — not only remembering what Nick Strimbu taught them, but also sharing the message of what a community can accomplish if everyone works together.
It used to be work to sell enough barbecue tickets and to get the donations for the auctions, Bill said.
Now, customers, business owners and community members hear the story of what the fund has accomplished — and its message of offering a hand to those in need — and they are all in.
"People are seeing that they can make a difference," Bill said. "We are not only helping people. We are encouraging other people to help, too."
The Strimbu Memorial Fund is part of the original seed money that created the Community Foundation of Western Pennsylvania and Eastern Ohio.
Today, more than 70 funds are part of that charitable effort, with $100 million in total assets, Bill said.
There are 18 people on the Strimbu Memorial Fund board of directors — some family and some local businessmen and volunteers.
But the future of the fund lies in the next generation — Billy, his brother Spencer and Kara will be part of the next group of Strimbus making sure the work gets done and that their family's legacy of giving continues.
"My brother and I were talking about how we can keep growing the fund," Billy said.
The idea, he said, is to help more and more people.
But just handing out money is not enough, he said.
Giving a hand up and not a hand out is a critical part of the fund's mission.
"We want to reach out to more people so we can find out what the real needs are," he said. "We want to elevate people so they don't have to rely on anyone else."
Billy's passion is to grow jobs and the local economy.
For Kara, the goal is to help children.
Both say the mission is to improve the lives of the families who call the region home.
And they are keenly aware of the support that comes from where it all began.
"Everyone wants to give back," Billy said. "It is cool to look around the room and see all the (sponsor) banners. All of them are Brookfield-connected or they started their businesses there."
•
If you want to be a member of the Strimbu Memorial Fund board, or if you are a Strimbu, get ready.
Work is a big part of service, especially on barbecue day.
The event includes a full Texas-style catered meal by Jeffrey Chrystal Catering.
"There is lots of food," Billy said. "And it is really good."
Bill said Jeffrey Chrystal makes sure that there is more than enough to go around.
"He told me that there is no way he is going to run out of food at this event," Bill said with a laugh. "My father used to say that no one should go home hungry or thirsty."
The leftovers are donated to local charities.
In addition to the fellowship and good food, guests also will enjoy a performance by country musician Chris Higbee.
One of the highlights of the evening, are the auctions, both silent and live, which allow the Strimbu Memorial Fund to raise the funds it needs to make its awards each year, and to keep the tradition going.
Items are big and small, unique and practical.
"The more money we can raise, the more money we can give away, the more people we can help and the more projects we can support," Bill said.
The Strimbu Memorial Fund is able to raise so much money also because of its long list of barbecue sponsors. This year's main donor is First National Bank.
Tickets are $90 each and are available online at www.strimbumemorialfund.org, by calling 330-448-4046, ext. 134, or from any board member.
The event begins at 5 p.m. And will be held at the Yankee Lake Ballroom in Brookfield.
Appetizers will be served from 5 to 7 p.m., with dinner served from 6:30-9 p.m.
Lesson III: Show people a good time and they will come back — check.
•
Even with all the fun, and the work of the barbecue, Bill and his family never forget the reason they are there every spring.
They are reminded of their mission every day.
"Throughout the course of the year, someone will come up to us and say that we helped them," Bill said. "And what is really great is that many of them are giving back now that they are back on their feet."
It is all about those ripples, and that garden.
"There have been a lot of seeds planted," Bill said. "And now, we are seeing the fruits of that labor."
Lesson IV: Make a difference and remember what really matters — check.