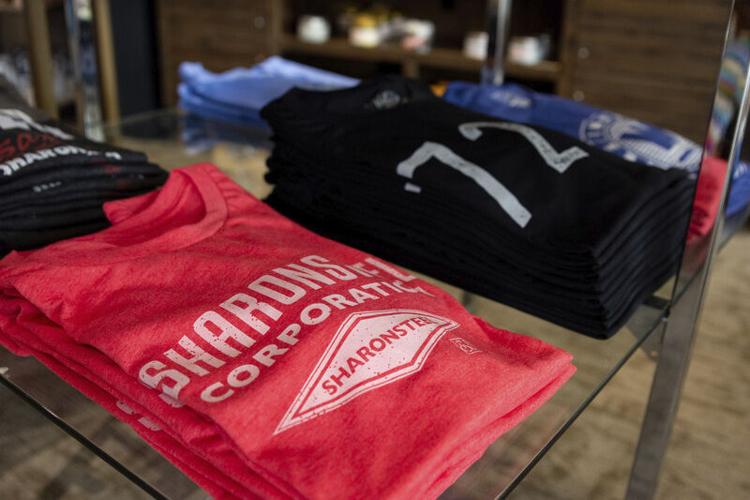 HERMITAGE – Patrick Chovan and Jason Koerth feel a sense of "local pride" when they talk about why they created the Shenango Valley Clothing Co.
"The community can kind of take ownership," Chovan said.
Friends since childhood, the two Hermitage men are co-owners of the business, which stemmed from an idea they had about 3½ years ago to start a locally-branded clothing company.
"They've become pretty popular throughout the country," Chovan said of apparel that features things like local businesses and organizations.
Koerth, a 1999 graduate of Hickory High School, owns KK Pro Design, a graphic design, website-building and commercial printing service in Hermitage.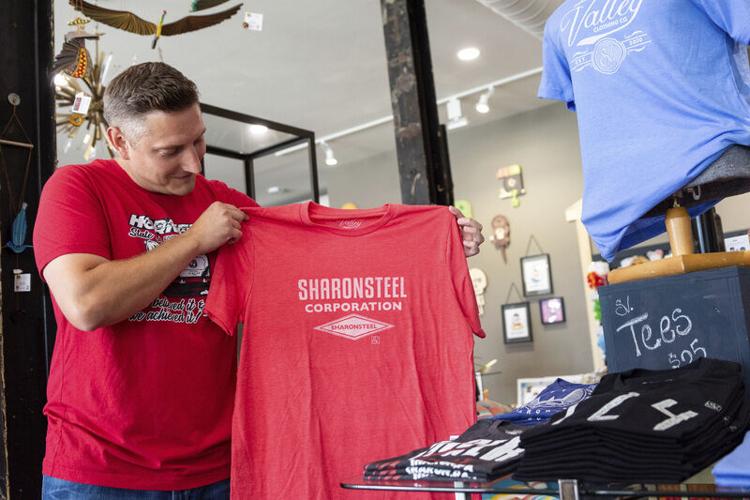 Chovan, a 2001 graduate of Kennedy Catholic High School in Hermitage, puts to use the marketing skills he's learned from his job as president and principal of Omega Inc., an industrial lumber manufacturer headquartered in Wheatland.
The clothing company's products include shirts, sweatshirts, hoodies, headwear and accessories, and they are printed in Hermitage.
They describe some of their apparel as "vintage style" with "throwback" designs that show where the valley has been but also what the region has to offer.
The Shenango Valley Clothing Co. went live in March, relying on word-of-mouth and social media.
The most popular designs feature logos for Sharon Steel, Westinghouse, and Dum Dum – the nickname for the free golf course at Buhl Park.
The "724" design is also a top seller; it refers to the local area code.
A limited number of shirts are sold at Gifted at Applegate in Sharon, but most of the orders come through the company's website.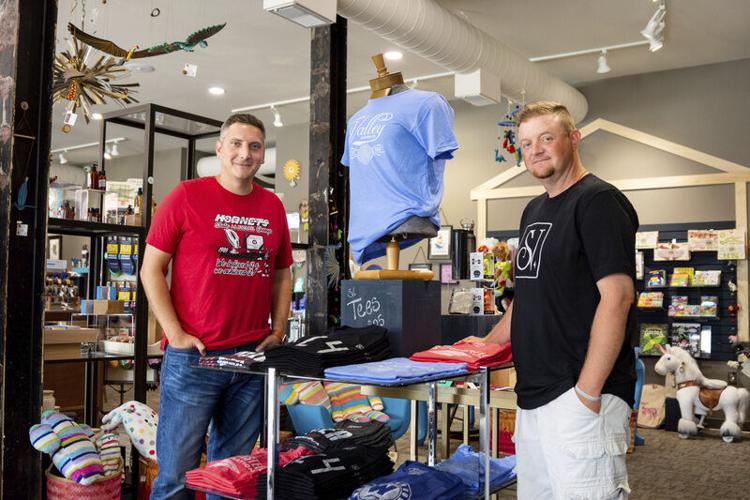 "We've been overwhelmed... we've sent shirts everywhere," Koerth said.
The company continues to grow, and they expect to add to their staff and relocate operations to a dedicated space.
Children's shirts, women's sizes and travel mugs, and selling the apparel in more locally owned stores are also on the to-do list.
The Farrell items have been selling well. There's an Edward J. McCluskey shirt that honors the legendary Farrell High School basketball coach, and another shirt that commemorates the 1954 game where Wilt Chamberlain's high school basketball team lost to Farrell.
"We're really proud of that design," Chovan said, adding they have to get permission to use certain images.
A pandemic is a difficult time to start a business, but both men are pleased with how things have been progressing.
"The feedback from the community has been fantastic," Chovan said.
And some of the revenues go back into the community. Part of the proceeds from the Buhl Park shirts benefit the park, and the St. Anthony's Fish Fry shirt benefits the Sharon church.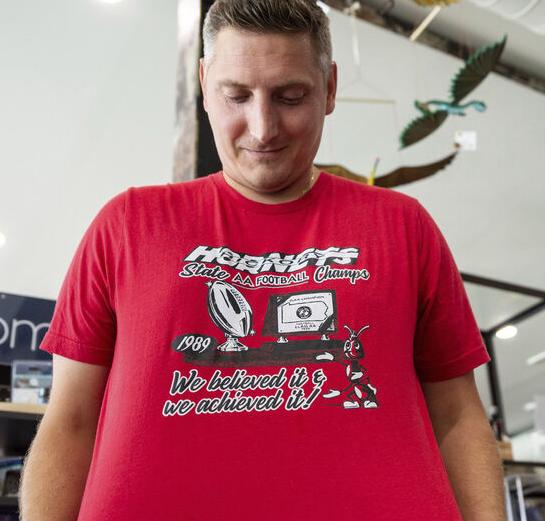 The Bobby G Collection, named for local radio sports announcer Bob Greenburg, benefits Team Danielle's efforts to raise money for sarcoma cancer research. His sister Danielle Greenburg passed away in 2011 from sarcoma.
Other shirts include Hills Department Store, local sports teams and the Shenango Inn.
There's also a "Tiger Mike" shirt, which recognizes Sharon's "original superfan," and a "Tiger Warsaw" design in honor of the 1988 movie starring Patrick Swayze that filmed in Sharon.
Shenango Valley Clothing Co. sells apparel for steelernation.com, a Pittsburgh Steelers fan site run by Greenville native Justin McGonigle. Some new designs are in the works, like Buhl Park Casino dances, Yankee Lake Ballroom, O'Neill Coffee and the Hickory Drive-In.
The clothing company ships items using boxes recycled by O'Neill Coffee, Chovan added.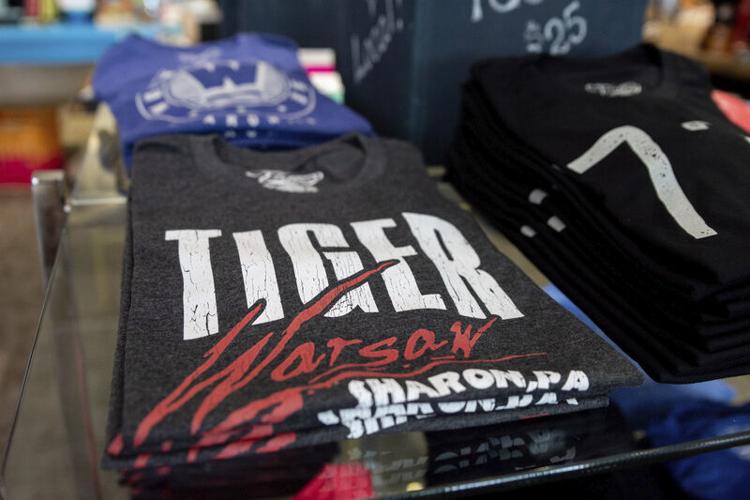 Both Chovan and Koerth said it's hard to pick a favorite design, but they lean toward the true "throwback" ones, like the Shenango Valley Blasters shirt, a nod to a local semi-pro football team that competed in the American Football Association.
"Some of these shirts are pieces of history," Chovan said.
For more information about the Shenango Valley Clothing Co., visit svclothingco.com, email hello@svclothingco.com or find @svclothingco on Facebook, Instagram and Twitter.