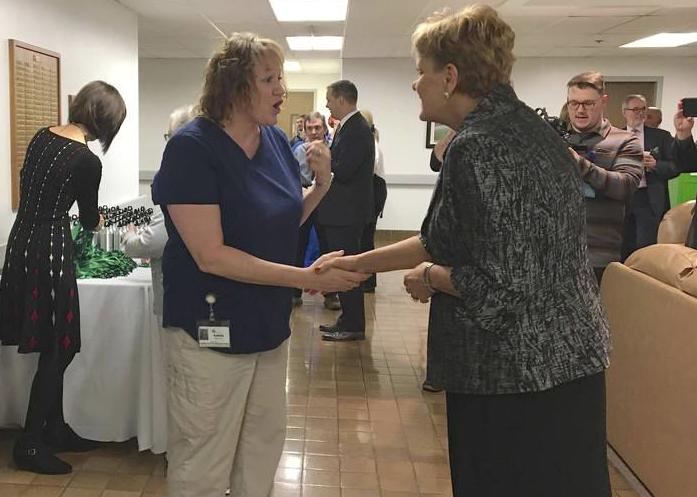 PINE TOWNSHIP — Uncertainty about the future of Grove City Medical Center came to an end in August, with Allegheny Health Network's acquisition of the 40-year-old hospital.
Joanne Clobus, AHN Grove City vice president for marketing and public relations, said employees have responded enthusiastically to the changes, which became official Jan. 11.
"I think there was some anticipation, probably in the last quarter of 2019," she said. "Once this was finished, I think the employees were thrilled with what they were seeing."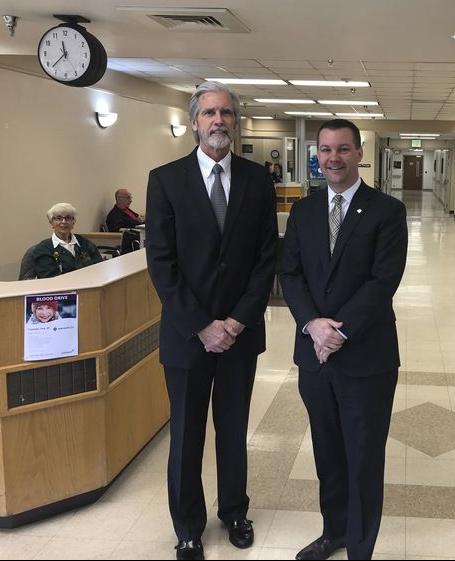 Jeff Carlson, Allegheny Health Network senior vice president for ambulatory services, seconded Clobus' assessment.
"There are 350 employees here who are part of the AHN family now," he said.
AHN Grove City was the ninth hospital in the AHN system, which now numbers 10 hospitals with the opening last week of AHN Hempfield hospital in Westmoreland County.
Carlson said AHN Grove City fills a strategic place for Allegheny Health Network in the geographical gap between its Pittsburgh-area hospitals — including Allegheny General Hospital and West Penn Hospital — and Saint Vincent hospital in Erie.
"Grove City now builds up the footprint for the network," he said. "It's not only the affiliation between Grove City and Allegheny Health Network. It's the position within the network.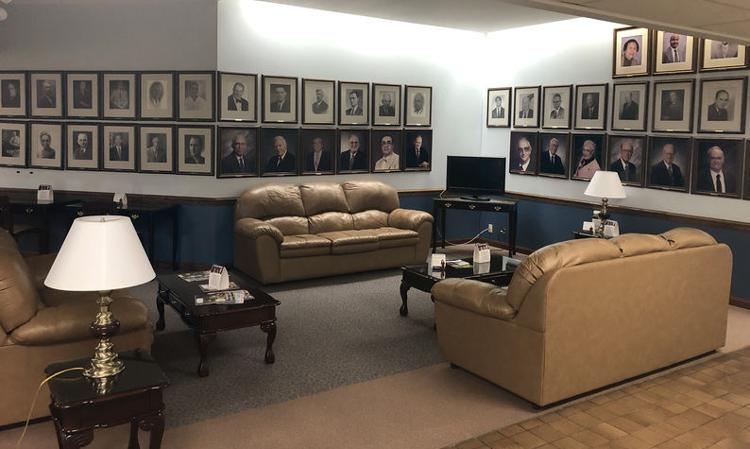 Dave Poland, AHN Grove City chief financial officer and interim chief executive officer, said there have been few cosmetic changes in the hospital, aside from new signage that now reads "AHN Grove City."
But those changes are coming.
"We haven't actually seen a lot of physical changes yet, but there's a lot being talked about," Poland said. "There have been a lot of meeting and looks around to implement a new system."
One of the new systematic aspects to be implemented will be the EPIC electronic charting system, which allows medical personnel from throughout the Allegheny Health Network system to access a patient's medical records.
Dan Laurent, Allegheny Health Network vice president for corporate communications, said the electronic charting, when it is implemented at Grove City, will have a lot of positive effects, starting with facilitating communication among care providers in different offices in the system. EPIC will also help expand the use of telemedicine treatment, where doctors at Allegheny General or West Penn can participate in diagnosis and treatment of patients at AHN Grove City.
For patients, though, the most exciting development might be the prospect of allowing same-day appointments, Laurent said.
"If you call in for an appointment by 11 o'clock, we will get you in that day," he said.
Implementing the EPIC system at AHN Grove City, which will require technology upgrades, could be completed later this year.
Poland said Allegheny Health Network will make a major investment in facility upgrades, particularly with AHN Grove City's imaging capacity, and physician recruitment. The network plans to invest about $40 million in the hospital over the next 10 years
"We're making significant investment into the infrastructure," Carlson said.
Replenishing the supply of physicians, both specialists and general family practitioners, will continue to be a challenge, Carlson said. Recruiting doctors to work in rural areas is a national issue.
While telemedicine will alleviate that need, he said AHN Grove City will invest to recruit more physicians.
"As medicine changes, rural health care is faced with demographic changes with physicians getting ready to retire," Carlson said. "Having the backing of Allegheny Health Network and having that recognition is very important."
And he expects that the excitement will include patients. Allegheny Health Network includes Highmark health insurance. However, Poland said AHN Grove City will continue to accept all insurance providers.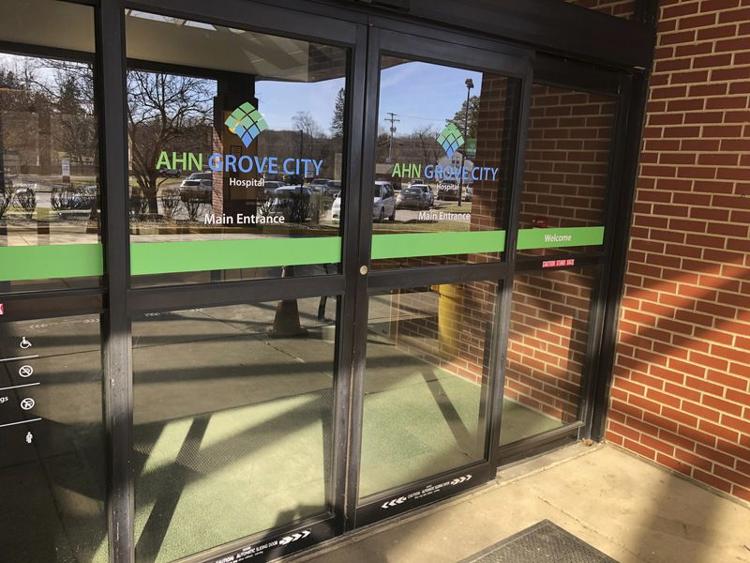 "We still hear the question of whether UPMC patients are welcome at this hospital, and they are," he said.
Carlson said maintaining care at AHN Grove City offers a vital function and that Allegheny Health Network, working through the hospital, is committed to the Grove City community. On the day it formally assumed control of the hospital, network officials also announced the formation of Grove City Health Foundation, a fund of up to $30 million for local health care and wellness initiatives.
"It allows us to keep care local," Carlson said. "You don't always want to travel to Allegheny General Hospital or West Penn Hospital."