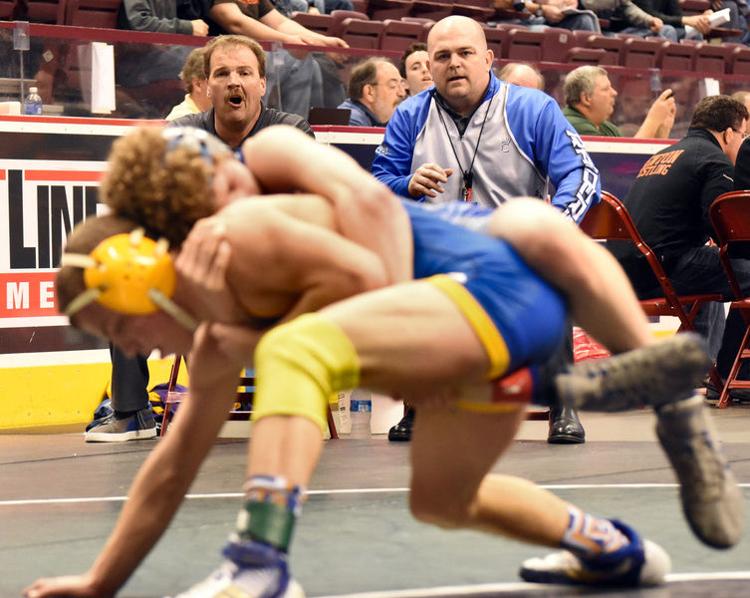 REYNOLDS – When it comes to scholastic sports, there are few programs anywhere in Pennsylvania — or even the United States — as successful as the Reynolds High School wrestling program.
Sixteen state team championships at the high school level, 28 individual state champions and numerous state place-winners. What accounts for that kind of success?
"Tradition is a driving force," said current head Coach Casey Taylor, who knows a lot about that, having won three high school state championships and three junior state titles prior to that. "In 60 years we have never had a losing season, which is something to be proud of.
"Maintaining that record is our No. 1 goal. ... History helps the present and the present builds toward the future."
"The kids walk by our showcase (loaded with trophies) and know about the past."
And that past is something to behold.
Since the PIAA started team titles at the state high school individual tournament in 1976, the Raiders have won nine crowns (1976, 1993, 1998, 2005, 2006, 2007, 2015, 2017, 2018).
The PIAA also initiated a separate state team tourney in 1999, and Reynolds has taken home championship trophies in 2006, 2007, 2009, 2017, 2018, 2019 and 2020.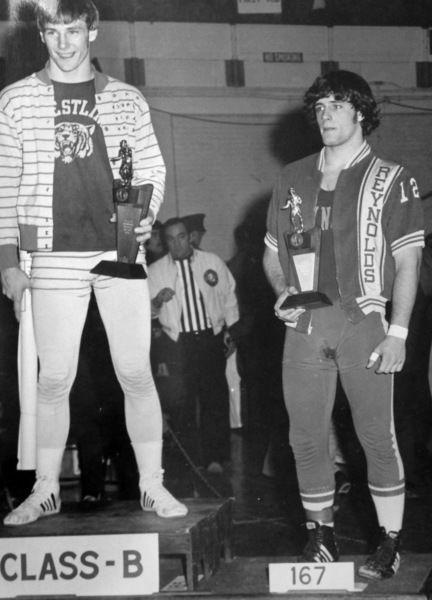 Reynolds individual state champs by year:
• 1967 – Jim Gollner
• 1972 – Chuck Coryea
• 1974 – Dave Anthony
• 1975 – Jeff Shipton
• 1976 – Matt Smargiasso
• 1979 – Kevin Klasic
• 1989 – Aaron Armer
• 1992 – Matt Gentile
• 1993 – Jonathan Hazi, Casey Taylor, Mark Bodo
• 1994 – Jonathan Hazi, Casey Taylor
• 1995 – Casey Taylor
• 1998 – Justin Nestor
• 2000 – Justin Nestor
• 2001 – Justin Nestor, Jerry Kendall
• 2003 – Matt Dunn
• 2006 – Matt Dunn, Mike Edwards
• 2010 – Mason Beckman
• 2011 – Mason Beckman
• 2013 – Austin Matthews
• 2015 – Cole Matthews
• 2017 – Beau Bayless
• 2018 – Cole Matthews, Gary Steen.
On top of that, the Raiders had 22 state runners-up and 135 total state medal winners. Want some other staggering numbers team-wise? They won 22 Northwest Regional titles, 25 District 10 crowns as well as 18 District 10 team championships.
The even have their own online Reynolds Wrestling Magazine, headed by former Raider wrestler and section champ Don Shaffer, who contributed research to this article.
Taylor pointed out that the success of the program begins at the bottom and the cream rises to the top.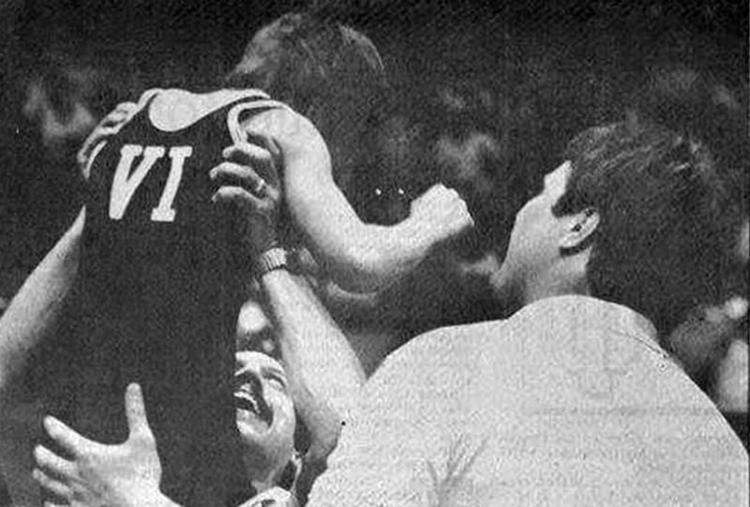 "I began wrestling in the first grade," said Taylor, who won three junior state championships prior to high school. "Coach (Frank) D'Urso was my first coach. And he still is an integral part of Reynolds wrestling. He creates a love for the sport that exists for generations. Now that I have my own kids, I realize even more how important it is to them at that age."
Despite Taylor's outstanding achievements as head coach, he has never been named state Coach of the Year. But that's not important to him.
"We are here for the kids," Taylor said. "The real coaching honor is when our kids succeed by winning state championships or helping our team win championships. That's worth much more to me than any Coach of the Year Award."
Heading into this season, the Reynolds program had compiled an overall record of 857-95-2, which stood at seventh all time in Pennsylvania high school wrestling even though the Raiders didn't start their program until many years after those above them.
It got off to a rather auspicious start.
Shortly after the school district was formed, Reynolds officials wanted to start a wrestling program in the 1960-61 season. Principal Ray Bost knew who his choice as head coach would be — former Greenville High mat star Neal Lineman.
One problem. Lineman was a still a senior wrestling at Purdue University.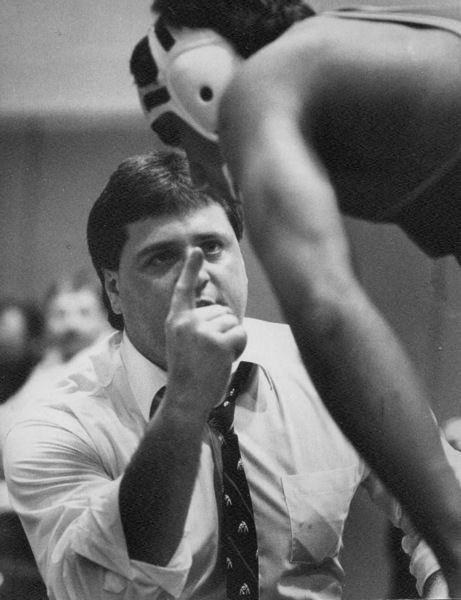 So Bost asked teacher and athletic director Richard Sherwood, who really knew nothing about coaching wrestling, to take the program for a year.
Sherwood reportedly said: "The first wrestling match I ever saw was the one I coached."
Sherwood's team posted a respectable 4-4 record in the initial season.
Lineman took over in 1961 and posted a phenomenal 201-12 record in his career. Those 12 defeats included two forfeits during a teachers' strike.
He was followed by Mark Reichard (35-6-1), Doug Groover (15-0), Ron Taylor (10-2), Ed McClimans (46-15), Brian Hills (371-38-1) and Casey Taylor (175-18 prior to this season). All except Ron Taylor (Greenville) are former Reynolds wrestlers.
Lineman, Hills and Casey Taylor are all in the Pennsylvania Wrestling Hall of Fame.
"In the previous 60 years of Reynolds wrestling, Brian was head coach for 25 years, I have been here nine and Coach Lineman was here for 16. That's 50 years that we have had only three coaches," said Taylor.
"I told the kids this week that when I was 7 or 8 years old, I was standing near the bench and I heard Brian talking to the junior high coach that he wants to take the program to the next level.
"When I was in high school I watched and observed Brian and (assistant coach) John Tofani and as captain I tried to lead the team by example. I knew at that moment that I wanted to coach and I didn't want to coach anywhere else but Reynolds.
"I understand that when you start a program somewhere else, there is a lot of pressure. But there is a lot of pressure at Reynolds to maintain what we have had in the past."
Hills graduated from Reynolds as state runner-up and had an outstanding career in football and wrestling at Thiel College, where he was a conference champion. When he graduated from Thiel in 1979, the former state runner-up at Reynolds started helping out by rolling around with the varsity at his alma mater.
"That's what got my blood going again, helping coaching," said Hills. "I said I would take over the junior program if I could head all the ages. So we were one big group. I thought we had tremendous talent, but I wanted to motivate them to go to beyond what they are capable of."
"In 1986-87, when Ed (McClimans) decided he would resign, I applied for the head job. Working at the (First National) bank, I had to make sure it was OK with my employer. I adjusted my hours to work with the schedule and I think they kind of liked me being associated with Reynolds wrestling and the bank."
Hills, like Casey Taylor, had a stellar career at all levels at Reynolds, winning a Junior Olympic state championship. He even got to work out with the varsity in eighth grade.
"We had 100 kids out for the varsity in those days and only one-third of the kids were in the room at one time. We would work in groups of three or five."
Hills cracked the lineup in ninth grade, a rare freshman starter in those days. And the rest is history, as he went on to post an extraordinary career as wrestler and coach.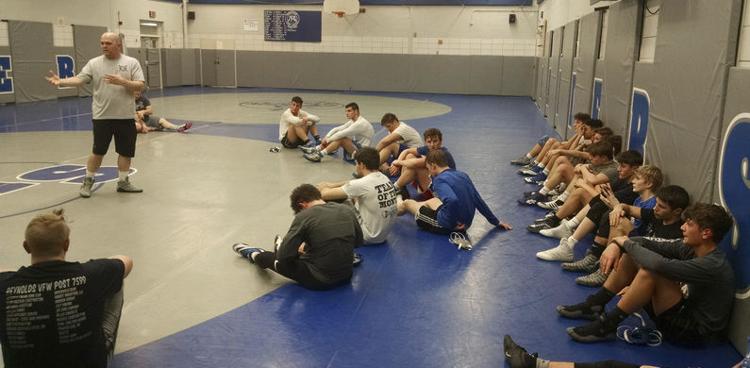 "The transition to head coach was easy because I had many of the kids coming up in the junior program," he said. "I had the Mike Gentiles and Mark Higbees, those kind of kids ... and Mark Bodo, Casey and Kevin Drew.
"My coaches helped me. Frank D'Urso was one of my best friends in high school. He never wrestled a day in his life, but when you combine his talent for motivating and teaching kids, he is so important to the program. And guys like Leo Smargiasso, Ed Derrick, Dan and Rick Stoyer, we all were playing softball together in the summer and talking wrestling."
Hills said he knew when it was time after 25 years to turn over the program to Casey.
"The transition was easy and the right one to do," Hills said. "He had the background and at that point I felt he was ready to take over the responsibility. The kids changed and I changed with them two or three times over the years. I was maybe getting a little tired and didn't want to change any more. Plus there was so much paperwork involved any more."
One of things that makes both Hills and Taylor proud is the fact that wrestling has opened the door for some many kids to move on to college, something that wasn't always the norm at Reynolds. "They show they have the academic background as well as athletic ability."
Taylor said 16 former Raiders are wrestling in college at Division I, II and III levels.
"It always makes me feel good when they call or text me after a tournament or big match they compete in," said Taylor. "It's kind of the cherry on top of the sundae since our job is to build kids into outstanding young men."
Both Hills and Taylor pointed out that a lot of people contribute to the success at Reynolds. That commitment goes all the way to the district's school board, which now includes Hills.
"The school board, administration and the community have been so supportive," Taylor said, "And in all sports endeavors, not just wrestling."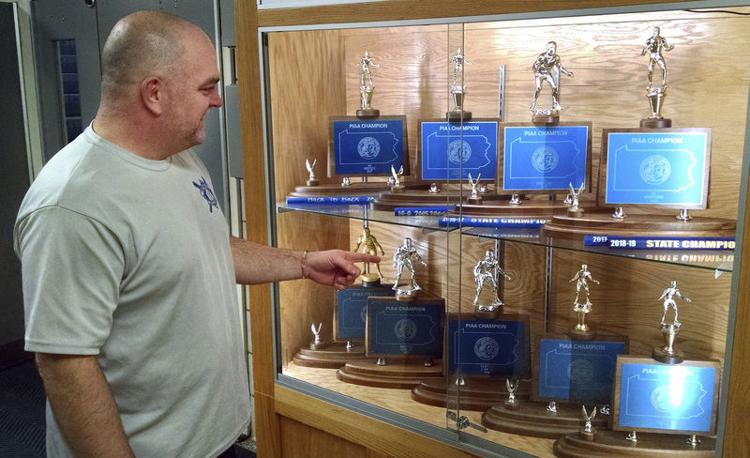 He said Athletic Director/Trainer Steve Waleff helps with the tough requirements that the state demands.
"And the parents have been so great," said Taylor. "They trust us and know they can turn over their kids to us and we will take care of them."
Reynolds wrestling is a family affair. Hills married Casey's mom, Cheryl, in 1985 when Casey was young. His brothers Marty Taylor and Michael Hills are among the assistant coaches today.
Casey and his wife, Rachel, have four sons — Griffin (8), twins Lincoln and Hudson (5), and Sutton (2) — and all four are becoming involved in the junior program.
"Coaching is job that requires so much support from the family," said Taylor. "Brian had that with my mom and Rachel has been great with me. It seems like I just started coaching, but those 9 years went by in the blink of an eye. I absolutely love it!"
And so do the many Raider fans.
---
A legacy of champs
Some of the Reynolds wrestling program's achievements:
9 – State team titles since 1976

7 – PIAA state team tourney wins since 1999

28 – Individual state champions