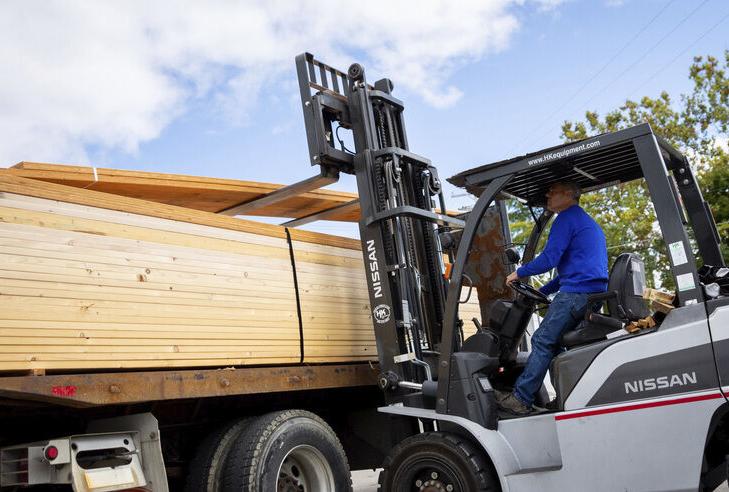 When the COVID-19 pandemic struck Pennsylvania in March, Jerry Calvert expected business to slow, if not stop, at his Sharon lumber yard.
Instead, the opposite happened.
During the pandemic shutdown period from March to June, Calvert saw an uptick in business at Calvert Lumber. Treated lumber, normally used for outdoor projects such as decks or walking bridges, has been among his best seller.
Though he wasn't sure of exact figures, Calvert Lumber's co-owner said it was "mind-boggling" how much treated lumber it sold over the spring and summer.
"It turned out with people being at home for that period of time, they decided they're finally going to do those deck-building projects and stuff," Calvert said.
Part of what drove sales at Calvert Lumber was customers cleaning out the shelves at Lowe's and Home Depot, then following the supply to smaller outlets like Calvert Lumber, which happened to have stocked up on treated lumber before the pandemic set in, Calvert said.
However, other locations in Mercer County have reported similar surges in sales
At Busy Beaver in Greenville, General Manager Chris Hall said there was initially a slump in March as quarantine restrictions took effect and people stayed home. By April, when the the economy started to open up and the weather improved, sales for treated lumber and framing lumber went up at least 150 percent, Hall said.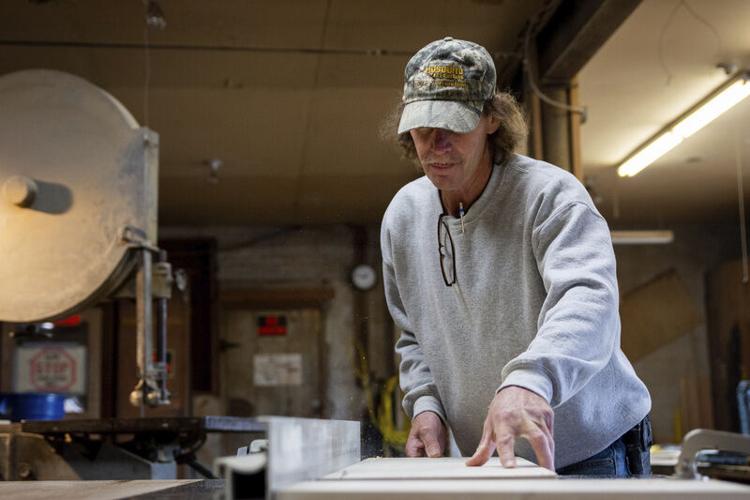 Aside from lumber, Hall said everything that "wasn't locked down" sold well, ranging from drywall and patio stones to fasteners, nails and screws.
"I think a lot of it was remodeling, and I know the pool industry went crazy for awhile, so those free-standing pools are going to need decks around them," he said.
At Ace Hardware in Mercer, customers often came in to purchase a few boards in order to finish up a project after clearing out lumber at other places. Ace's store manager, Ryan Marburger, agreed with Hall at Busy Beaver: The sales surge affected more than just lumber.
Paint was a popular item, as people re-painted rooms while stuck at home, while demand was also strong for gardening supplies such as topsoil. Garden hoses quickly sold out for most of the summer, along with other items such as canning jars, Marburger said.
"I still can't get any canning jars. Everybody put in gardens, and then everything got ripe at the same time," he said.
The pandemic not only increased sales by providing time for do-it-yourself projects, but it also inadvertently led to a price increase for retailers.
Retailers such as Calvert Lumber, Busy Beaver and Ace were able to remain open during the pandemic as essential businesses, but the same did not apply for lumber mills or plants that treated lumber. This led to an increase in price as people bought the initial supply and there was nothing to replace it, Hall said.
Treated 8-foot deck boards originally sold for $5.99, but Hall said the same boards are now selling for about $15.29, nearly tripling in price. Calvert said a 16-foot piece of 2x4 board that sold for about $4 earlier this year now costs $12 to $16.
At a store such as Ace fix-it Hardware, a bunk of 2x6x8 lumber may sit as inventory for about a month, while a lumber yard could sell the same amount in a day or two.That's why Marburger said he planned to hold off on reordering lumber until prices begin to fall again.
Calvert said his lumber yard has benefitted from its pre-pandemic decision to stock up on wood, even though he was worried at first that there would be no buyers.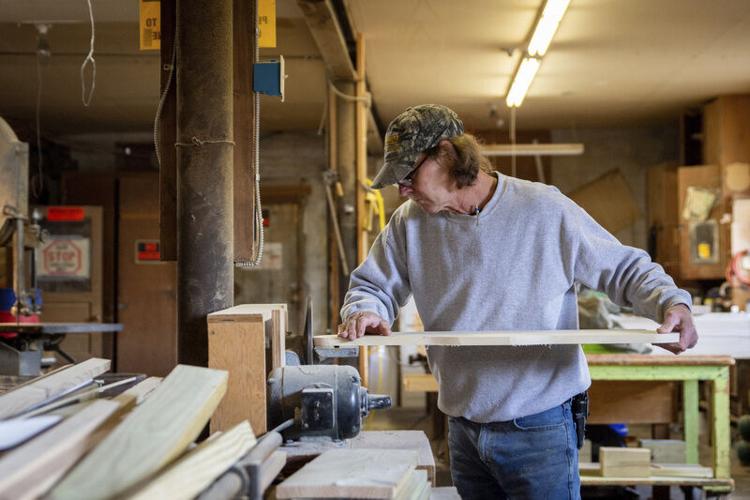 "Thank God we had a very good inventory when this thing hit, because once it hit it looked like there would be no demand, but with the pandemic it turned out to be an advantage in the end," Calvert said.
Like David L. Dye on Facebook or email him at ddye@sharonherald.com.