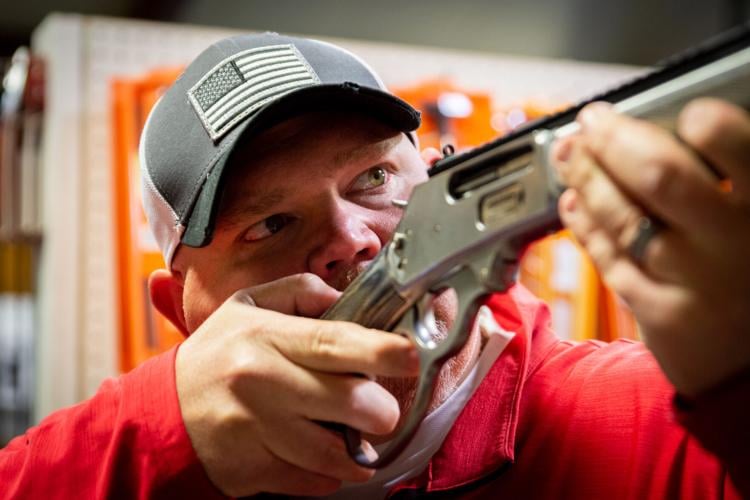 Even with four employees behind the counter at Shooters Supply Monday afternoon, customers had to wait in line to pay for their purchases.
"It's like this a lot,'' said Chad Taylor, president of the West Middlesex gun shop. "It's Black Friday here all the time.''
Taylor's situation isn't unique. Gun and ammo sales are surging nationwide.
A combination of the COVID-19 pandemic and personal safety fears are driving sales, Taylor and others in the industry said. Protests over the summer, with some resulting in violence, frightened many even though they don't live near the most-heavily affected areas.
"They weren't demonstrations, they were riots,'' Taylor said. "Any time a business gets burned down, I think that's a riot, not a demonstration.''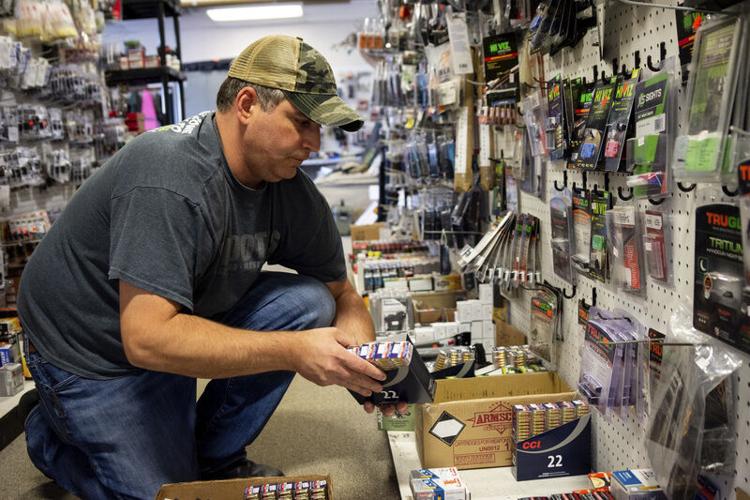 There are hard numbers backing up the reasons for soaring gun and ammunition sales. The U.S. average daily level of firearm sales in January and February, before COVID-19 was declared a pandemic, was 92,000, the Brookings Institute, a Washington, D.C., think tank, said on its website. Within that period, daily sales varied between 80,000 to 100,000.
President Trump declared the coronavirus a national emergency on March 13. That day and for the next 11 days, gun sales skyrocketed to over 120,000 a day peaking at 176,000 on March 16, the institute said. Over 700,000 additional firearms were sold in March.
Then on May 25 George Floyd, a 46-year-old Black man, was killed in Minneapolis, Minn., while being arrested on accusations of using a counterfeit bill. Floyd's death set off a wave of protests and a Minneapolis police station was burned down May 28.
The onset of these protests launched another surge in gun sales, reaching 150,000 a day on June 2 and 3. As the protests continued, gun sales remained high throughout the month of June, the institute said.
Single-month sales in June — 3.9 million — were the highest on record since data collection began in 1998.
So far most gun supplies are holding up. But bullets are getting scarce.
Dean Dlugozima was in Shooters Monday to pick up a box of bullets for target shooting with his handgun. He had already been at another store where the supply was exhausted.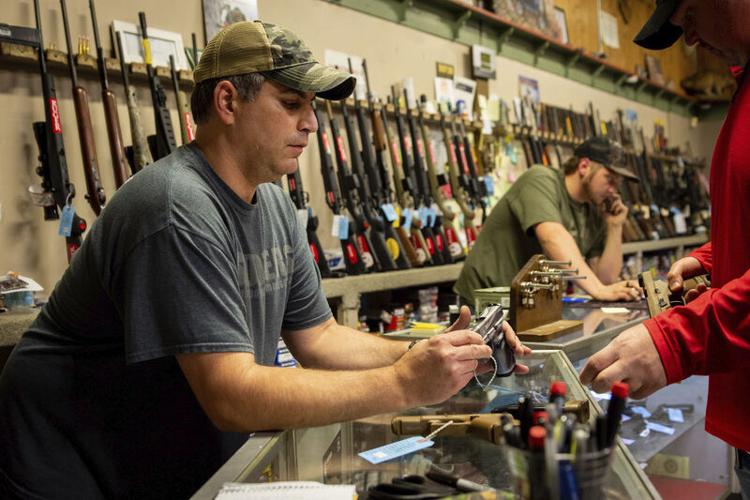 "All they had for handguns was one box of 40 caliber (bullets), and that was it,'' Dlugozima said.
Bullet supplies are tight for almost all guns across the board, Taylor said, citing yet another force at work among gun consumers.
"We're seeing a lot of first-time buyers,'' Taylor said. "You have a new segment of buyers who for years swore they would never own a gun.''
Jeff Nesbit, owner of Outlet Firearms in Springfield Township and Nesbit Guns in Shenango Township, Lawrence County, said the bullet shortage hasn't been a recent development.
"It's been this way for months,'' Nesbit said. "It's for both pistols and long rifles.''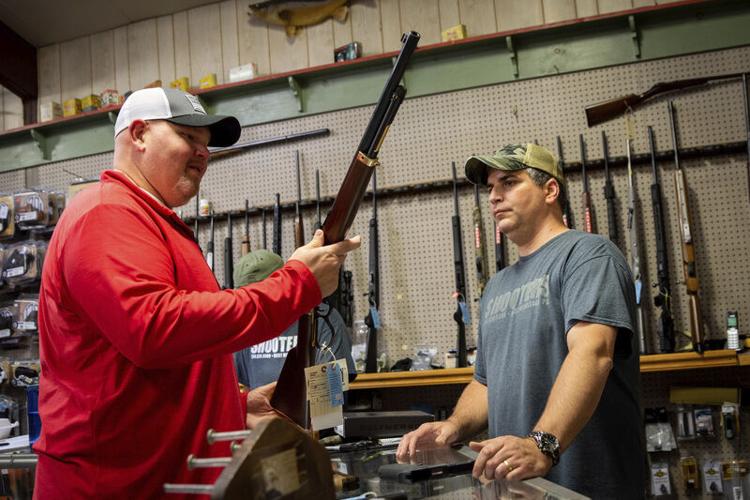 Some gun owners are hoarding ammunition, he said.
"Rather than buying what they need, they buy 10 times what they need,'' Nesbit said. "There are people out there with thousands of rounds of ammunition.''
The upcoming presidential election will be a huge factor in determining where bullet supplies will head, he predicted.
"If Trump gets re-elected, it will take a lot of pressure off supplies and things will get better,'' Nesbit said. "If not it will get worse, at least for a little while.''