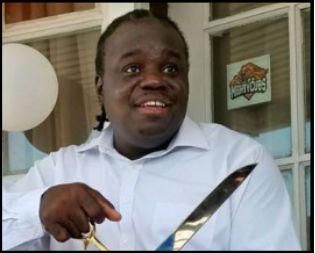 SHARON — Sonny Lee Parker, director of the Mighty Cubs youth organization, appeared in court Monday and was arraigned on several sex charges.
Parker, 37, of 424 Service Ave., Apt. 1, Sharon, is facing charges of corruption of minors, unlawful contact with a minor, open lewdness, promoting or encouraging prostitution and indecent exposure. Parker was released on an unsecured bond, according to court documents.
His next court appearance will be for a preliminary hearing at 9:30 a.m. Feb. 6 before District Judge Dennis M. Songer.
The charges stem from an alleged incident involving him and a minor girl who was babysitting.
According to the criminal complaint, the girl received text messages from Parker asking if she liked nice things. The text also included a suggestive comment, police said.
The girl felt uncomfortable and called a family member to to pick her up. In the meantime, police said Parker sent her more text messages, approached the girl in person and exposed himself before she left.
With a search warrant, police obtained the minor's phone and saw the messages, which confirmed the minor's account, the complaint states.
Sharon police filed the charges Friday but were unable to contact Parker by phone or in person. A confidential source allegedly told police that Parker said he was leaving town.
However, Ryan Mergl, who identified himself as Parker's attorney, told The Herald Sunday that Parker had planned to report to police on Friday, but that he was unavailable that day. Mergl called police claims that Parker had left town Friday a "publicity stunt."
The Mighty Cubs is a nonprofit organization that interacted with several students and their families regularly. Parker was in the process of trying to open a shelter for homeless youths.
Like David L. Dye on Facebook or email him at ddye@sharonherald.com.