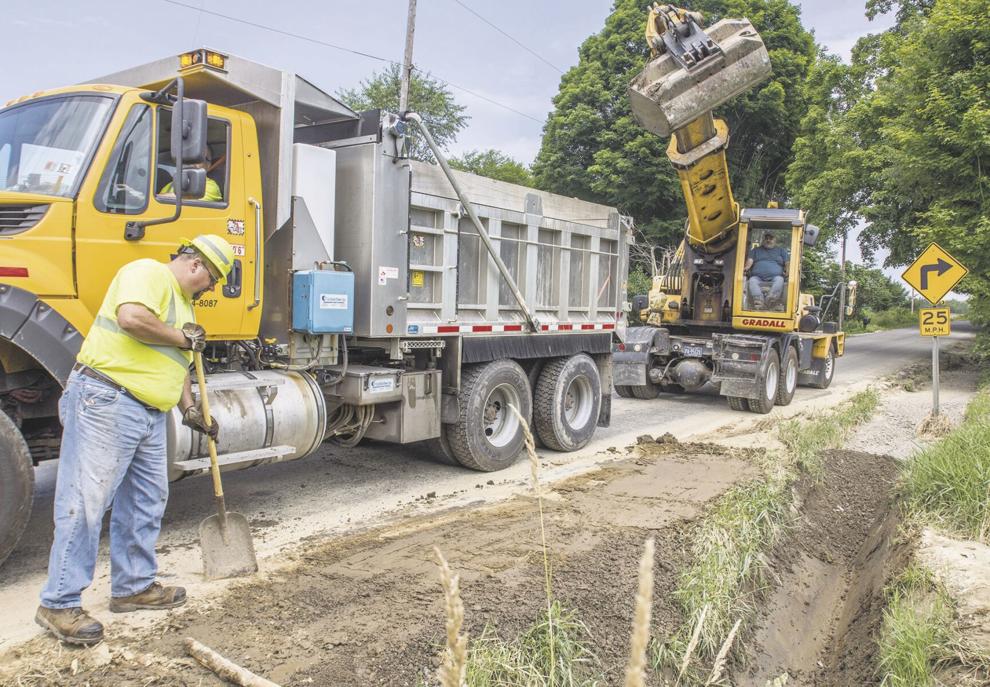 PennDOT has a dirty secret. Well, it's not exactly a secret – but it is dirty.
The state agency responsible for roads and bridges offers a down-to-earth deal: It will deliver unwanted fill dirt, accumulated while working on its road projects, to state residents and business – for free.
This program has been on the books for decades. 
"I've been around here 35 years, and we've been doing since at least then,'' said Darrell Chapman, senior higher maintenance manager for Mercer County.
If this sounds too good to be true, well ... let's just say that the offer includes terms, conditions and fine print.
Chapman warns this isn't lush, pristine soil for top-notch landscaping projects. PennDOT crews don't sift the dirt, so it could be home to pebbles, rocks, grass and debris such as pop bottles.
"We try not to put concrete or metal into it,'' Chapman said.
To get things rolling, fill out a PennDOT form, which includes providing the address where the dirt will be delivered and a drawing of the location. It also requires that the property owner allow PennDOT on the land. Those wanting to receive dirt on a repeating basis must refile annually. 
When PennDOT has soil left over from a project, the agency will scour its files to see if anyone in that area requested free dirt. 
Location is important for another reason. PennDOT will deliver the dirt only within 4 to 5 miles of the worksite where it dug up the soil. Applicants who meet the criteria will be notified ahead of time that soil is available.
Weather also is a factor. A downpour of rain could delay delivery.
"We need to know that our trucks can safely get in and out of an area prior to the dumping,'' Chapman said.
Crews don't measure the tonnage of the fill being delivered, he added. But generally the delivered loads run between 8 and 15 tons, he said.
If multiple people in an area are eligible, Chapman said PennDOT aims to distribute the dirt evenly.
"We try not to overlook anyone,'' he said.
FOR FREE DIRT, go to: PennDOT.gov. Then in search, type the name of your county's maintenance schedule. This will show upcoming PennDOT work for the week. Scroll to the second page and hit M-666 for the proper form.