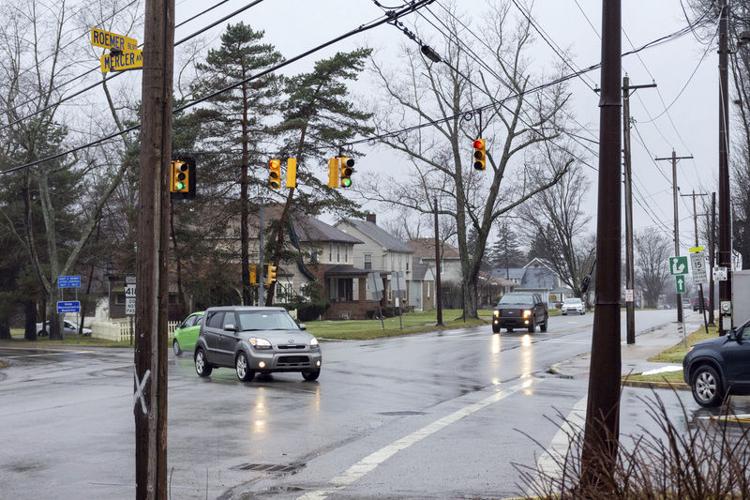 FARRELL – PennDOT has approved a roadway improvement project along Mercer Avenue.
The project focuses on new signals and pedestrian improvements at the intersections of Mercer Avenue with Roemer Boulevard and Sharon-New Castle Road.
"Those signals are being held together with duct tape and a prayer. They're that old," City Manager Mike Ceci said. "They've been hit by oversized loads and cracked."
Because of the conditions, he said PennDOT acted on a recommendation from Farrell to accelerate the project's time frame.
"We implored them that this couldn't wait," Ceci said.
Work includes creating a sidewalk along Sharon-New Castle Road to improve access to nearby schools and businesses.
Plans were recently on display in the municipal building.
Work will also include new traffic signals, Americans with Disabilities Act curb ramps, pedestrian signals and push buttons, sidewalks and painted crosswalks.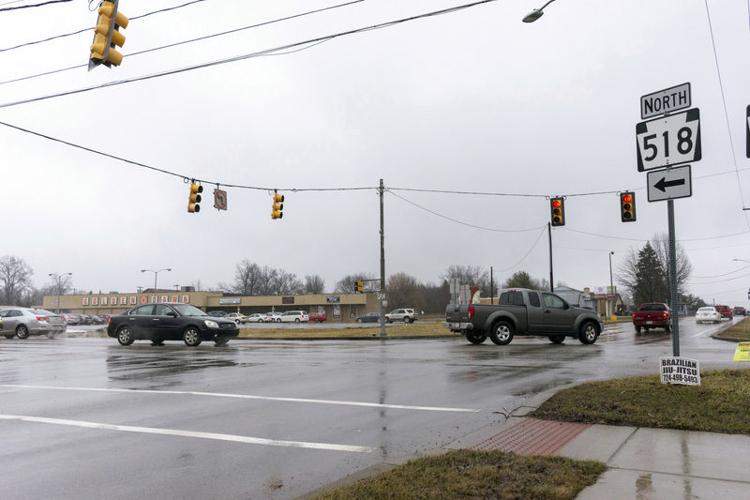 A traffic indicator and signal will also be placed at the driveway for 1801 Roemer Blvd. at the intersection of Mercer Avenue.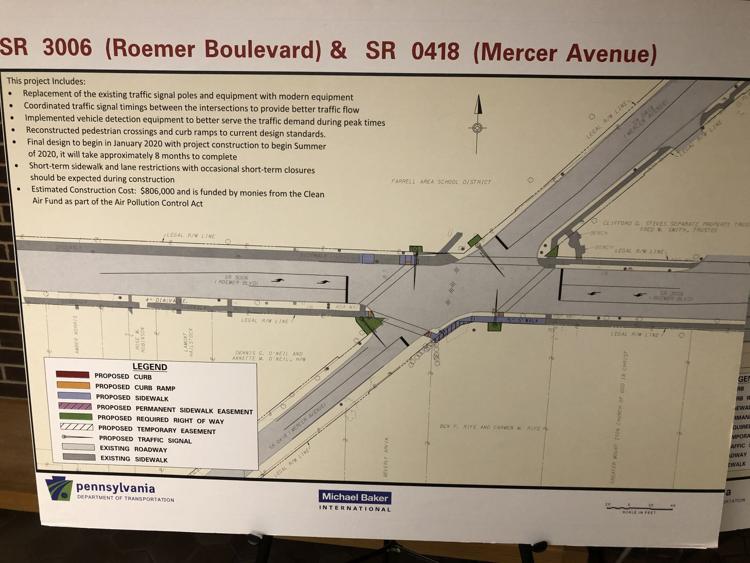 Ceci said sidewalk construction is expected to take place this summer with traffic signal placements in the fall, and be completed in the spring of 2021.
During part of the project, the state will establish a detour using Sharon-New Castle Road and Roemer Boulevard, with traffic controlled by flaggers.
"Any kind of road construction can be an imposition, but it will be well worth it," Ceci said. "I'm pretty confident that it will be done the right way."
Follow Melissa Klaric on Twitter and Facebook @HeraldKlaric, email: mklaric@sharonherald.com