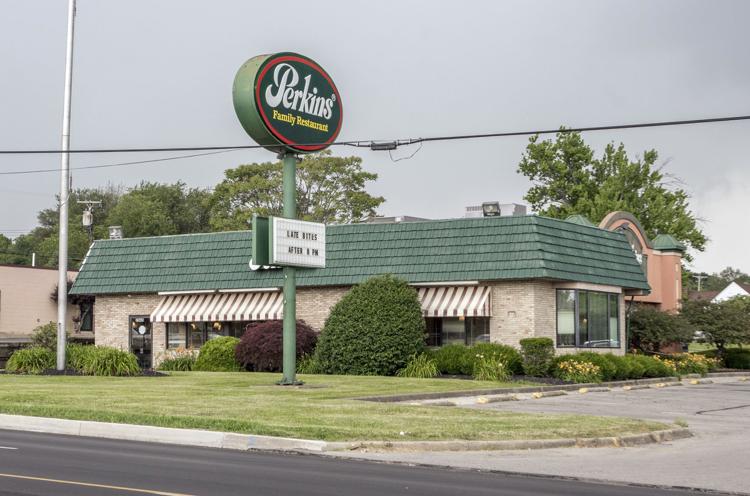 MERCER COUNTY AREA – A federal judge has granted a temporary restraining order requiring more than two dozen Perkins restaurants, including three in Mercer County, to stop using the Perkins trademark on everything from signage to its menus.
Tuesday's ruling from U.S. District Judge Jon P. McCalla in the Western District of Tennessee comes from a lawsuit by franchisor Perkins & Marie Callender's LLC. The company filed a lawsuit in June against Campbell Land Co., a Monroeville, Pa., company that owns the local Perkins restaurants.
The suit affects CLC's other nearby Perkins restaurants in New Castle and Meadville as well as ones in eastern Ohio, northwestern Pennsylvania and New York, according to court documents. 
The court ruling restrains CLC from identifying the businesses as Perkins restaurants or opening competing restaurants within a three-mile radius of each restaurant or any others owned by the parent company. The judge also ruled that CLC couldn't use the trademarks or any identity related to a Perkins restaurant, including advertising, equipment, menus, furniture, stationary or other materials, including a massive American flag that flies above many restaurants. The order also requires the restaurants to change their telephone numbers.
A preliminary injunction hearing is set for Monday. It wasn't known if CLC was immediately required to adhere to the ruling. In his ruling McCalla, required Perkins & Marie to provide a copy of his order to CLC by overnight FedEx. 
The lawsuit alleges, among other things, that CLC has failed to pay more than $2 million in franchise royalties and other fees. Further, the court documents reported that repeated attempts to resolve the situation with CLC failed, and as a result, Perkins & Marie Callender's terminated its license in June. The suit asked "the court's assistance'' in closing the restaurants under the brand name.
The three Perkins restaurants in Mercer County are on East State Street in Hermitage, Hadley Road in Hempfield Township and Main Street in Grove City. 
CLC bought the restaurants in a bankruptcy auction in January 2018, court records show. 
On May 7, the state Department of Agriculture temporarily closed the Grove City Perkins after food safety inspectors determined that a remodeling was interfering with sanitation. The report concluded that building conditions were "grossly unsanitary with a high risk of possible food adulteration during food preparation and storage." The restaurant was allowed to reopen three days later after a re-inspection.
Based in Memphis, Perkins & Marie Callender's LLC had 356 Perkins restaurants nationwide last year ,with 239 of those being franchise and the rest company-owned, according to Nation's Restaurant News, a trade publication. There has been widespread speculation in the industry that Perkins & Marie Callender's LLC is seeking to sell its restaurants.
Calls to the company's corporate headquarters were not returned Wednesday.
Hermitage's Perkins restaurant remains open for business. A manager at the site Wednesday afternoon referred all questions to the location's general manager, who was off until Saturday.