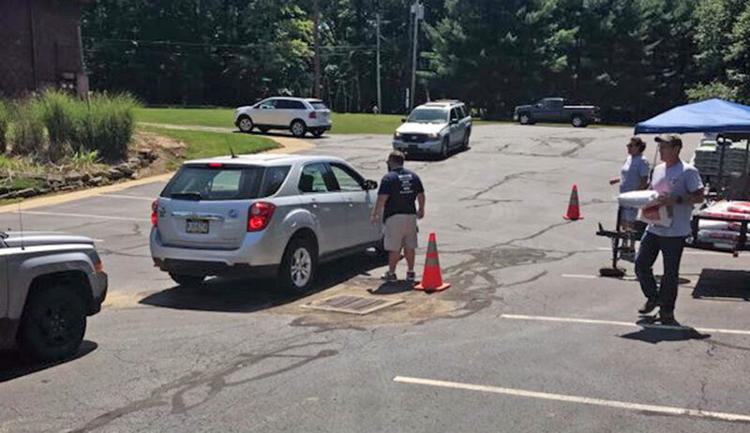 HERMITAGE — With the coronavirus pandemic closing businesses and leaving some unemployed, it may be difficult for some to feed their loved ones — including their pets, Stacey Squatrito said.
To help meet this need, the Animal Protection League of Western Pennsylvania organized a pet food distribution July 18 at Hermitage Volunteer Fire Department Station 3, where bags of dog and cat food were given to families with pets to feed, said Squatrito, the league's president.
Aside from the hot temperatures, Squatrito said the event went "smoothly."
"Everyone was very nice and very cooperative," Squatrito said. "About half the people brought their pets with them."
T-shirts and candy bars also were available for purchase, which helped the league to raise about $400 in sales and from donations, she said. These funds will go toward a new building and a fostering program organized by the league.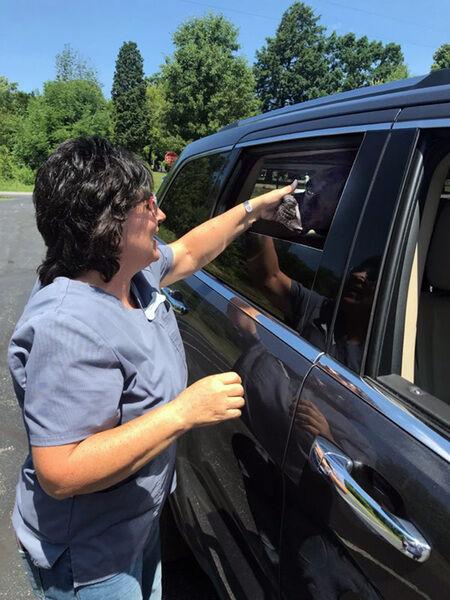 The pet food distribution was made possible by a $5,000 donation from the Glenn and Jean Harnett Foundation. During the event, the league was able to distribute 138 bags of dog food and 88 bags of cat food, Squatrito said.
Though the event was planned to start at 1 p.m., Squatrito said there were already people waiting when volunteers started setting up around 11 a.m.
"A lot of the people who came through said they were out of work," Squatrito said. "If you don't have money coming in, how are you supposed to feed them?"
However, the funds from the Glenn and Jean Harnett Foundation allowed the league to purchase enough pet food to be able to hold two such distributions, with a second event being planned for some time in September.
For the second donation, the league may be able to provide up to two bags per family instead of one, based on the leftover food from this event, the funds from the foundation and a $500 donation from Josh Fette of Fette Veterinary Clinic, Squatrito said.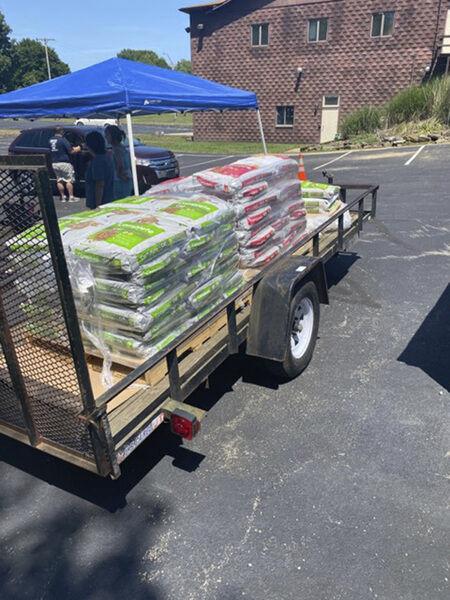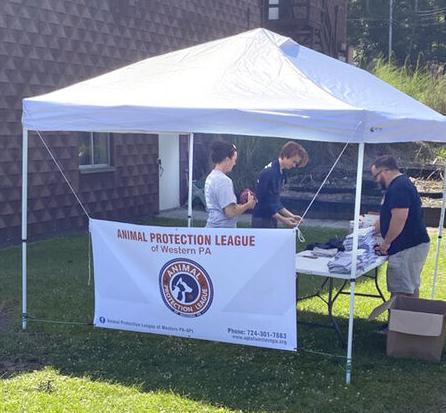 In the meantime, the Animal Protection League of Western Pennsylvania is planning another event on Aug. 15 at Shelter One in Buhl Park in Hermitage, called "Dog Days of Summer." The event will feature hotdogs, snow cones, popcorn, T-shirts, candy bars and a Chinese auction, as well as the main event — a pet parade, with a beachwear theme, Squatrito said.
Applicants can preregister for $7, or $10 at the door. Information and applications can be found on the league's Facebook page. Anyone looking to participate in the league's fostering program can call 724-301-7883, Squatrito said.
Like David L. Dye on Facebook or email him at ddye@sharonherald.com.