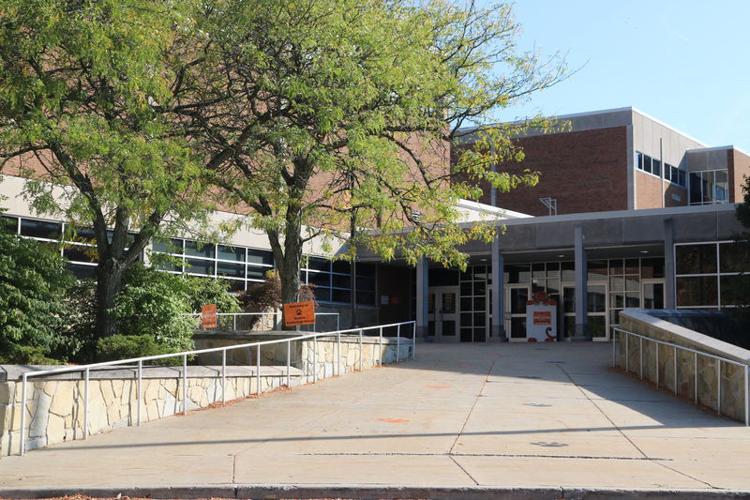 SHARON – Police took extra precautions Friday after a threat rumor passed among Sharon High School students.
"The investigation is ongoing and at this point we do not deem the threat credible," police Capt. Travis Martwinski said.
Someone called in an anonymous tip Wednesday morning reporting that a student had a knife during school.
A 14-year-old student was removed from the school after he was found to have a cutting instrument, Martwinski said.
The student was charged in juvenile court on suspicion of having a weapon on school property.
On Thursday at about 6:30 p.m., a district parent called police to report a threat. Martwinski said officers took the report seriously.
"We were in touch with school officials all night, and this is the plan we came up with," Martwinski said.
Sharon school Superintendent Michael Calla put out an automated phone call to high school parents on Thursday to report a rumored threat that was not considered to be serious but that the district took extra precautions anyway.
"We assisted children at the beginning of school, and we will do the same thing at the end of the day," Martwinski said Friday morning.
After an assembly to introduce new inductees into the Sharon High School Alumni Hall of Fame at the high school Friday afternoon, police dismissed students from the gymnasium and out of the school.
The driveway in front of the high school was blocked, and no one was permitted to pick up their children on the public areas of Forker Boulevard.
"This is to assure that everyone gets in and out safely and we have no incidents," Martwinski said.
He added that the parent reporting the threat had no firsthand knowledge of what was said, so the threat was deemed to be unsubstantiated.
"So the rumor spread quickly," Martwinski said. "We spoke to the child and the mother last night, and the threat was determined not to be credible."
Follow Melissa Klaric on Twitter and Facebook @HeraldKlaric, email: mklaric@sharonherald.com