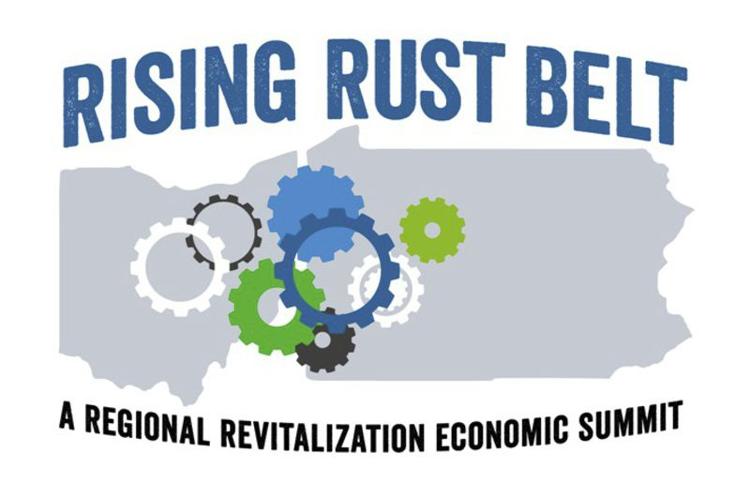 SHENANGO TOWNSHIP – With one month remaining before the Rising Rust Belt economic development summit, organizers are finalizing plans for an unprecedented level of coordination among three chamber of commerce spanning four counties and two states.
"I think it's really about bringing everyone together and talking to one another," said James Dignan, president and CEO of the Youngstown-Warren Regional Chamber of Commerce. "That's the beginning of success.
Rising Rust Belt is a cooperative effort of the Youngstown-Warren, Lawrence County and Shenango Valley chambers of commerce. The event will be held Oct. 6 and 7 at the Park Inn by Radisson hotel in Shenango Township and at other locations in Sharon and Hermitage.
FirstEnergy is the event platinum sponsor. JCL Development, Penn State Shenango and Whole Life Services are Accelerator Sponsors. Innovator sponsors are the city of Hermitage; Steward Medical Group, parent company of Sharon Regional Medical Center; UPMC Horizon and UPMC Jameson.
The three chamber leaders – Dignan, Shenango Valley chamber Executive Director Sherris Moreira and Lawrence County chamber Executive Director Alex McCoy – said they want the event to help promote the region to outsiders and support economic development efforts within their memberships.
Moreira said including "Rust Belt" in the name was part of a deliberate effort to highlight the region's industrial history and a hopeful future.
"What I'm really excited about is the mindset coming from this," she said. "We are innovative. We are scrappy in our inventiveness and our survival skills."
On Sunday, Oct. 6, the summit will open in with tours in Sharon of The Landing, a mixed-use development in the former Westinghouse site, and the Hope Center of Arts and Technology, prior to a mixer at the hotel.
This year's Rising Rust Belt Summit has a theme of "Honoring Our Heritage – Forging Our Future," and includes 16 breakout sessions in one-hour blocks with four groupings each hour.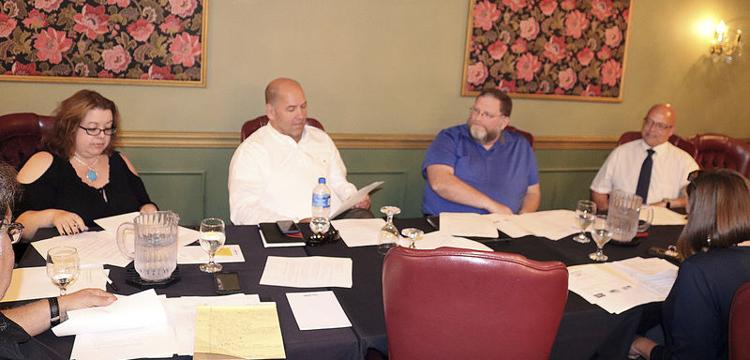 The Monday session will open with a morning keynote address by Pennsylvania Lt. Gov. John Fetterman. Ohio Lt. Gov. John Husted has been invited to kick off the afternoon sessions as keynote speaker.
The sessions will include an "Economic Report for the Region," with a representative of the Federal Reserve Bank of Cleveland; "Workforce Development in the Rust Belt": "The Food and Beverage Economy"; and "Creating an Entrepreneur-Friendly Economy."
One late afternoon session – "Plastic & PetroChemicals Supply Chain" – is likely to garner interest at the summit, with all three chamber representatives expecting that the region can capitalize on ancillary development fueled by the ethane "cracker" plant now under construction in Potter Township, Beaver County. The factory, which will process ethane natural gas extracted through hydraulic fracture drilling into plastic pellets, is less than one hour away from possible industrial development in all three chambers' regions.
The second-hour sessions, from 11 to 11:45 a.m., will include a discussion titled "Getting Site Selector Ready," with site selector Don Schjeldahl, of the Don Schjeldahl Group.
McCoy called Schjeldahl one of the "pre-eminent site selection experts" in the region, and that he will give economic development representatives an idea of what national corporations look for when deciding to locate or relocate factories and other outlets.
"I'm looking forward to hearing him say what we need to do to be competitive on site selection," McCoy said.
After the final speaking session, the event will move to LindenPointe Business Park in Hermitage, where entrepreneurs will pitch their business proposals in a "Shark Tank"-style session, with a slate of judges to choose the winner of a cash prize.
While the success of Rising Rust Belt will depend on new economic development and expansion of existing businesses, Dignan said the cooperation among the three chambers has begun to carve a path toward a bright future.
"I think it's already been a success, getting these three associations together," Dignan said about the economic summit. "We need to cooperate."
Follow Eric Poole on Facebook and Twitter @HeraldEricPoole. Email him at epoole@sharonherald.com.