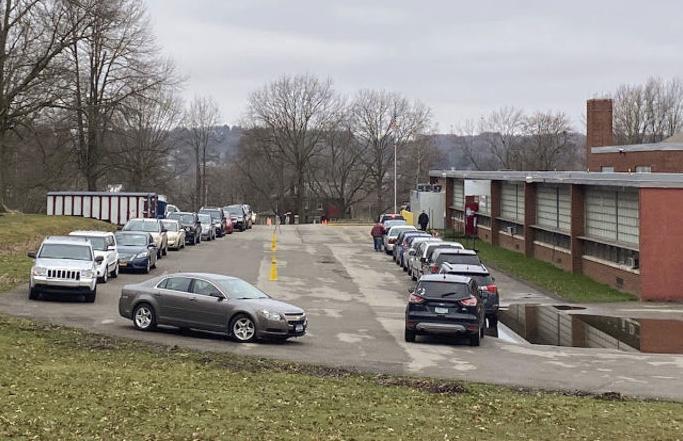 SHARON – For the many people who haven't caught COVID-19, the pandemic is affecting them in other ways, from cut hours at work to layoffs. That's why the local Salvation Army is stepping up to meet those people's needs.
Normally the Sharon Salvation Army has just over 200 families registered for the monthly food distribution. But due to the pandemic, the Salvation Army is expanding its services with a new drive-thru-style distribution for those who suddenly find themselves in need, Capt. David Childs said.
"We're targeting the people who really need it. People who lost their jobs or were put in situations where they're now in need," Childs said.
Tuesday was the first day of the distribution. Childs said about 300 families, or just under 900 people, came out to register for the emergency food distribution. A "U" of cars filled the building's parking lot at at 600 Fisher Hill St. in Sharon. Salvation Army staff and volunteers got the necessary registration information including a driver's license and family size.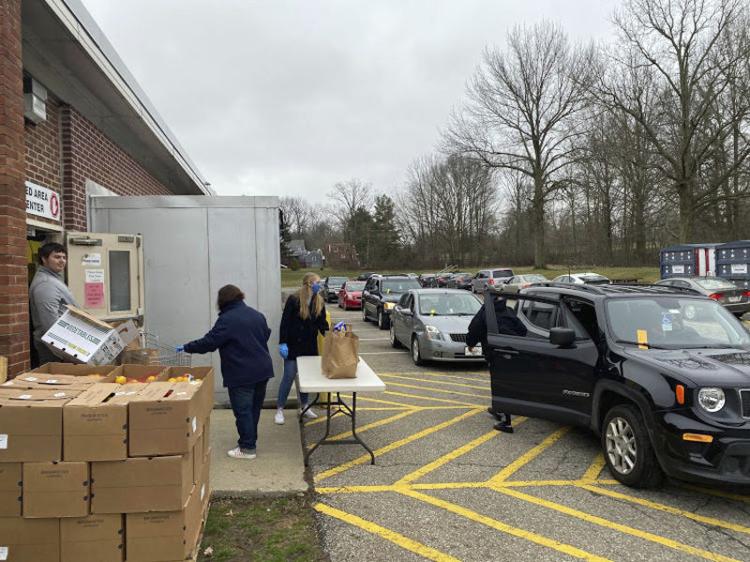 The food was then brought to a table that clients could take the food from to help minimize contact. Older or handicapped clients could have the staff place the food in the back of their vehicles.
For the emergency food distribution, clients received about three or four days' worth of food, including cereals, pasta, pasta sauce, frozen meat, eggs, milk and butter.
Though there wasn't time to converse with the clients during the food distribution itself, Childs said it wasn't difficult to tell the closures and precautions brought on by the pandemic had brought a different kind of clientele to the Salvation Army.
"There were many middle-class families coming through, and you could see a lot of cars with mom or dad and the kids in the back," Childs said.
Potential clients for the emergency food distribution are asked to call ahead to the Salvation Army at 724-347-5537 from 9 a.m. to 2 p.m. Monday through Friday, so the staff can determine what the clients' needs are. A day can then be arranged for the client to come by the Salvation Army to pickup the food, Childs said.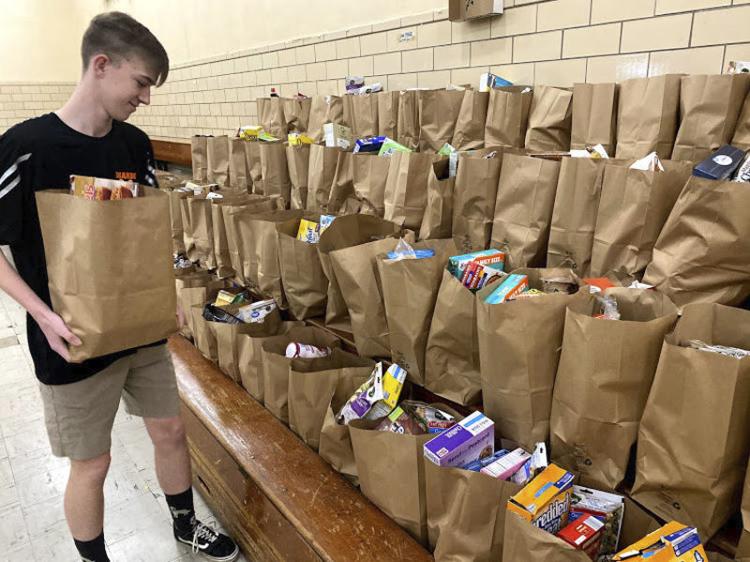 The Salvation Army's normal monthly food distribution was held the following Thursday, which served just over 200 families. To help improve efficiency and planning, Childs said the regular clients signed up for the Salvation Army's food pantry will be folded into those registered with the emergency food services for the next month's distribution.
"The people were very grateful," Childs said. "This was so unexpected for them, and most people weren't planning on it."