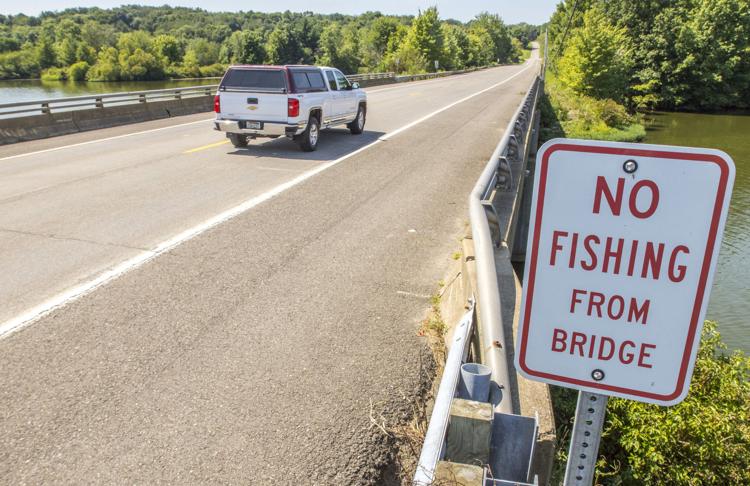 SANDY LAKE TOWNSHIP – PennDOT is inviting residents to view the plans for a preservation project on the Lake Wilhelm Road Bridge.
The public can view plans for the project, estimated to cost $600,000, from 8 a.m. to 4 p.m. Monday through Friday until Aug. 30 at Maurice K. Goddard State Park at 684 Lake Wilhelm Road in Sandy Lake Township.
Work will include resurfacing the bridge deck, erosion protection measures and minimal upgrades to the approaches, and is currently in the preliminary design phase.
PennDOT expects to advertise bids in the summer of 2020, with work scheduled to begin after Aug. 1.
The span, which carries Lake Wilhelm Road over the lake in New Vernon Township, was built in 1969. Project manager Matt Antrilli said that is relatively young for a bridge, but bridges like Lake Wilhelm Bridge usually need minor upgrades every 30 to 40 years.
"We really haven't done much maintenance at all other than some overlay of the structure," he said.
One lane of traffic for motorists and pedestrians will be maintained at all times once construction begins. PennDOT said it does not expect any aerial or underground utility relocation.
"It's pretty straightforward," he said. "We saw there were a few concerns and we're going to address them."
The bridge handles roughly 575 vehicles per day. Antrilli said the bridge does not currently pose a safety risk and that the construction is intended to prevent any future deterioration.
"We're just trying to catch things early," he said.