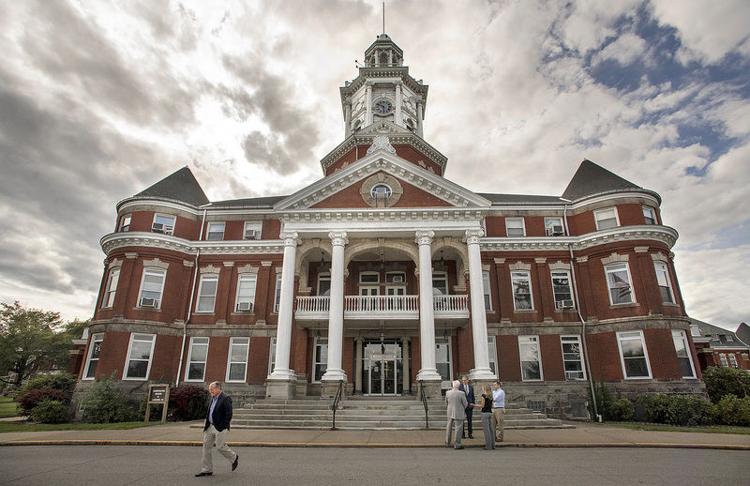 A bill to put the closure plans of the Polk State Center on hold cleared another hurdle in Harrisburg.
The Senate on Monday approved by a 40-9 vote Senate Bill 906, which would put a moratorium on the closure of Polk in Venango County and the White Haven State Center in Luzerne County.
"This legislation reflects a fundamental respect for the safety and dignity of the frailest of the frail and promises to preserve the only home that many Polk and White Haven residents have ever known, and one that best meets their needs," said state Sen. Michele Brooks of Jamestown, R-50th District. "I sincerely thank my colleagues, along with the families, residents, staff, and advocates, who worked so hard to let the voices of the residents be heard."
The bill would:
• Prohibit the Department of Human Services from closing a state facility until all Medicaid waiver-eligible individuals in the state are authorized to begin receiving home- and community-based services.
• Require DHS to provide notice in the Pennsylvania Bulletin when all individuals have received authorization to begin home- and community-based services.
• Establish the Task Force on the Closure of State Centers.
• Require the secretary of DHS to convene an initial meeting of the task force within 60 days.
About 40,000 Pennsylvanians with intellectual disabilities supported by state programs live in community-based settings in Pennsylvania, according to the Department of Human Services. The Polk center has about 200 residents, down from a peak population of more than 3,400 in 1955.
"The Department of Human Services is seemingly unmoved by the heartfelt appeals from the families of the residents who will be uprooted by the closure of Polk and White Haven State Centers," state Sen. Scott Hutchinson, a Republican from Oil City. "That means the Legislature must act to protect these vulnerable individuals. Senate Bill 906 does that. I continue to believe that the best solution would be a total reversal of decision to close the Polk State Center. But at least this moratorium will provide additional time and impose important conditions that will protect the well-being of its residents."
In August, the state announced that Polk and White Haven would close within three years. Officials said the decision was part of a decades-long process of moving away from providing care for individuals in institutions and moving them into community-based settings like group homes.
Companion legislation, House Bill 1918, was approved by the House Health Committee last month.