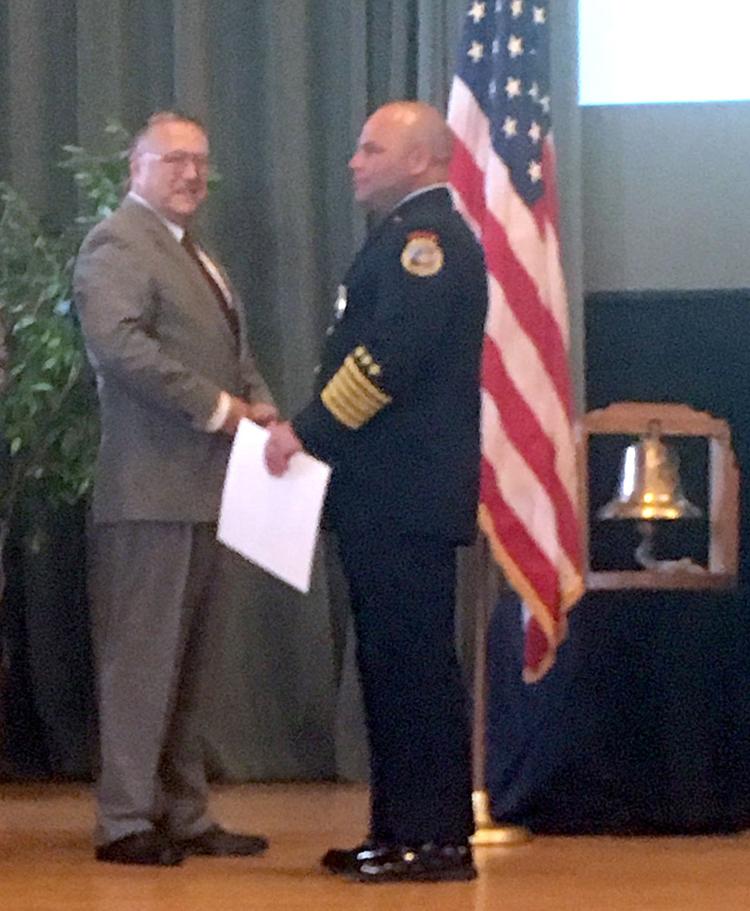 SHARON – Pennsylvania had only 52 executive fire officers until the most recent class graduated last week. Now, there is one more – Bob Fiscus of Sharon.
Fiscus finished the four-year program June 30 through the Federal Emergency Management Agency''s National Emergency Training Center in Emmitsburg, Md.
Sharon's fire chief, who also doubles as the city manager, said a lot of the training was pertinent to both jobs.
"They put a lot of emphasis on leadership," Fiscus said.
In addition, the main instructor's background mirrored Fiscus' in that he was a fire chief who became a community development director and eventually a city manager in New Jersey.
The program was broken up into year-long courses, with the first focusing on executive development.
It is designed to assist fire service personnel in developing effective management and leadership skills as they make the transition from manager to senior executive. The students learn how to enhance team development and how to apply research.
The second-year course focuses on executive analysis of community risk reduction.
This course explores developing partnerships with the community to implement programs, initiatives and services that prevent or mitigate the risk of manmade or natural disasters.
"This taught me to step back and look at things from a broader perspective," Fiscus said. "It makes you look at things much more strategically. It recommends you have research to back everything up."
The third-year course is executive analysis of fire service operations in emergency management.
The course is designed to help senior staff officers better prepare their communities for large-scale, multiagency, all-hazard incidents. Throughout the course, students are presented with a series of senior staff level issues that require extensive analysis.
The fourth-year course focuses on leadership.
In the final year, participants are required to share contemporary cases that contain adaptive problems. A one-day staff ride is offered to Gettysburg National Military Park, where frameworks of leadership presented throughout the EFO program are discussed, further analyzed and applied in light of the historic 1863 event.
One of the biggest factors that made the course invaluable was that Fiscus networked with his peers from all over the nation.
"The ability to network with those guys was a huge benefit," he said. "I know we'll continue to stay in touch with each other."
Follow Melissa Klaric on Twitter and Facebook @HeraldKlaric, email: mklaric@sharonherald.com