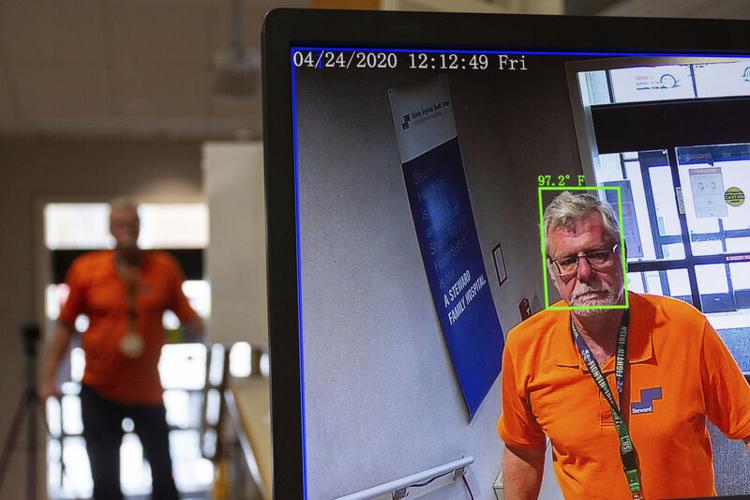 SHARON — As COVID-19 began spreading last winter and early spring, officials at Sharon Regional Medical Center started planning on how to handle the pandemic.
By the time COVID-19 reached the area, the hospital had implemented safety measures such as wearing personal protective equipment, including gloves, face masks or face shields and isolation gowns, using hand sanitizers and disinfectants, and placing a limit on visitors, Chief Medical Officer Robert Morgenstern, M.D., said.
Those safety measures were largely kept in place as Mercer County entered the green phase and businesses began opening up, which isn't going to change as the numbers of coronavirus cases increase across the county and the state, Morgenstern said.
"I think early on, things changed every day, but lately the state and the CDC have been very consistent," Morgenstern said.
The hospital has 184 beds, although other areas in the hospital were converted into additional space for up to 30 or 50 patients if needed. Fortunately that space never had to be used, Morgenstern said.
"We did have contingencies in place, and we spent quite a bit of time planning and setting up those units," he said.
Though specific numbers weren't available, in-patient and emergency room patients decreased during March and April, although those numbers have since picked up. However, one concern at the beginning of the pandemic was people deferring not just minor surgeries but major issues such as cardiovascular procedures, Morgenstern said.
"I think patients should feel very safe, because we will keep you safe and we will treat you," he said.
Beginning this week, patients can bring a designated "patient support person" instead of visitors. The support person can help the patient understand instructions or speak with the physicians. This support person can still visit the patient and will receive a badge at the front desk identifying them, Morgenstern said.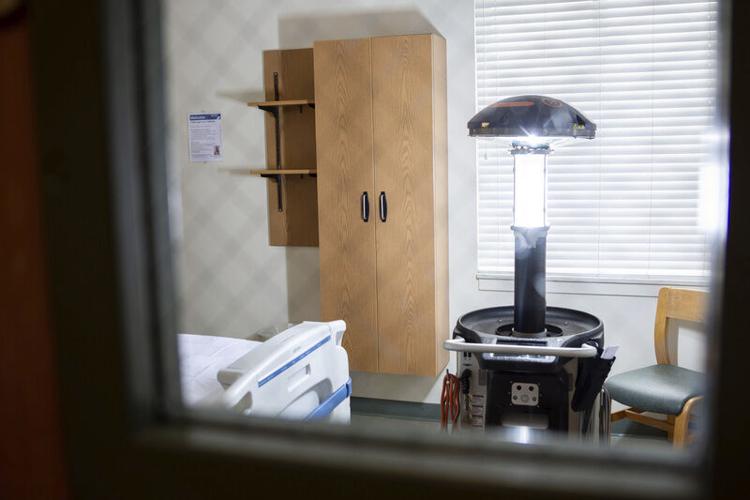 There will be exceptions in very particular circumstances, such as allowing two people, likely parents, for pediatrics patients, or visitors for patients in end-of-life or severe illness situations, Morgenstern said.
Security cameras at each entrance also take the temperatures of patients and visitors, looking for those with a fever, Morgenstern said.
Hospital staff meet daily to discuss any issues, while Sharon Regional's educational department continues to provide updated guidelines as new information is made available from the state and CDC. Posters also help display the safety guidelines, Infectious Disease Director Melanie Garrett Inman said.
But while the guidelines remain in place at Sharon Regional Medical Center, Inman advised residents to continue washing their hands with soap and water, or bringing hand sanitizer when traveling. Wearing masks or face sleeves is also important, as well as face shields which can be cleaned after each use.
Morgenstern also mentioned CDC estimates that suggest the uptick in COVID-19 cases could be gone in four to six weeks if everyone wore their face mask.
"The life you save may be your own, or it may be your loved ones," Inman said.