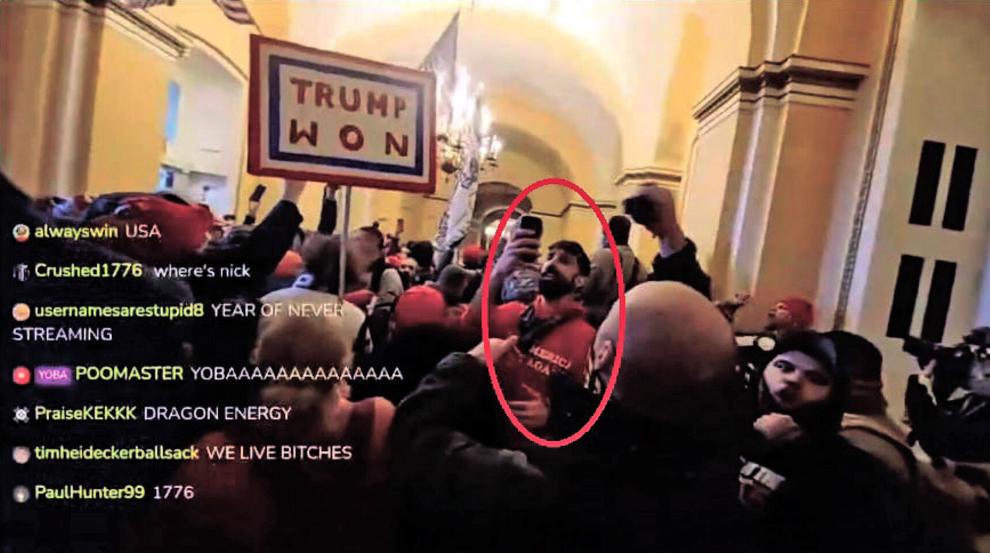 PITTSBURGH – A Mercer County man is facing charges after federal agents say he illegally entered the U.S. Capitol during the riot Jan. 6 in Washington, D.C.
Matthew Perna was charged Tuesday in United States District Court for the District of Columbia with knowingly entering or remaining in any restricted building or grounds without lawful entry and disorderly conduct on Capitol grounds.
The office of U.S. Attorney Scott Brady of the Western District of Pennsylvania identified Perna as a Sharon resident. Previous reports indicated he lives in Sharpsville.
Each of the charges carry a potential 10-year maximum prison sentence.
According to a statement of facts filed in Perna's case, the FBI posted still photographs of people who had entered the Capitol unlawfully that day and asked for the public's help in identifying suspects.
Photo 73 showed a white man, later identified as Perna, with dark hair and a beard. On Jan. 14, Perna contacted the FBI and told them he learned he was wanted for questioning.
Agents met with Perna at his home that day, and he confirmed that he was the subject of photo 73. Federal prosecutors said Perna told the agents he attended President Donald J. Trump's rally on Jan. 6 and that he marched with others to the Capitol afterward.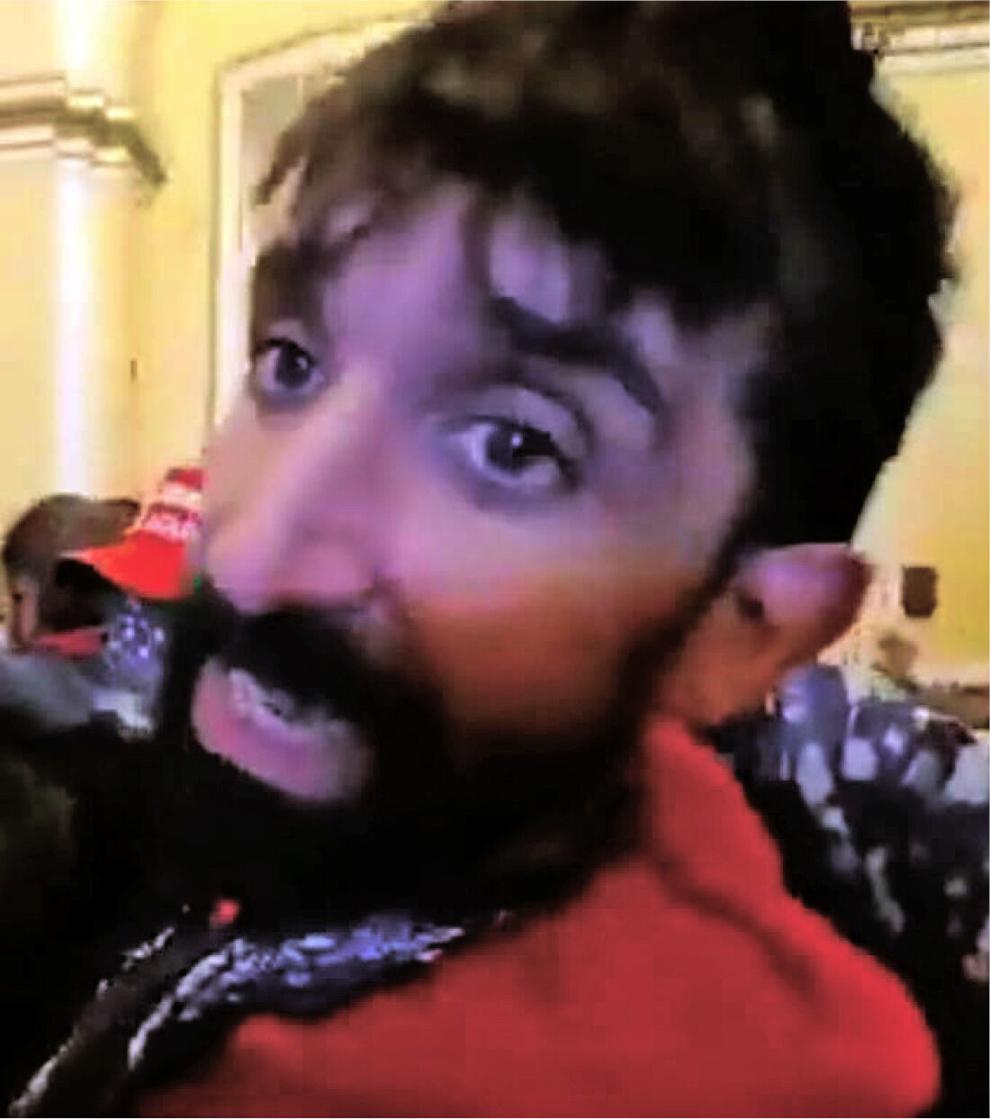 According to the statement of facts, Perna told agents that he and a friend went to the top of the steps of the Capitol building's west side and was surprised to find the door unlocked. Two U.S. Capitol Police officers were inside the door.
Perna told investigator he was pushed into the Capitol by a crowd that had gathered behind him, that he never intended to enter the Capitol, and that he remained inside for only five to 10 minutes.
In a later interview with the FBI, Perna said he became frustrated at one point and used a metal pole to tap on a window of the Capitol.
According to FBI agents who investigated Perna, he posted an eight-minute video Jan. 6 on his Facebook account. About 1 minute, 50 seconds into the video, Perna said, "Steve and I, we walked right into the Capitol building."
On Jan. 6, the Capitol was closed to the public during a joint session of Congress to approve final ratification of the 2020 presidential election's electoral college vote. As the joint session began, a crowd comprised almost entirely of Trump supporters stormed the Capitol and people forced their way into the building.
FBI agents said a video, posted Jan. 8 on dailymotion.com, captured events on Jan. 6 inside the Capitol.
Agents said the video, at about the 16-minute mark, shows Perna inside the Capitol wearing a red hooded sweatshirt with with the words "Make America Great Again" in white lettering. Additionally, Perna has a cell phone in his right hand in which it appears he is filming and chanting, "U.S.A."
Perna is depicted in two screen shots attached to the criminal complaint and circled in red.
He had his first court appearance Tuesday afternoon.
Follow Melissa Klaric on Twitter and Facebook @HeraldKlaric, email: mklaric@sharonherald.com