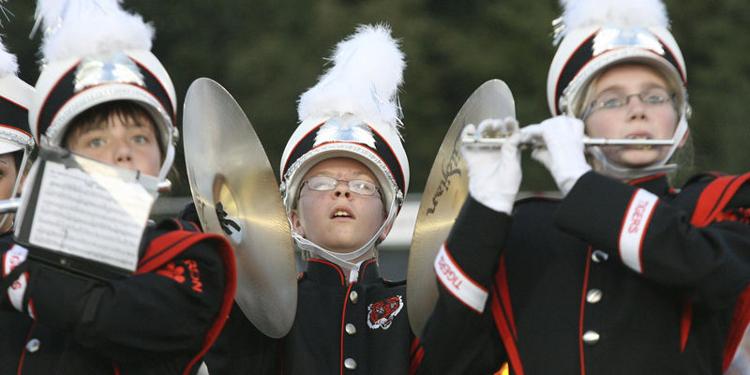 SHARON – Sharon City School Board passed an Athletic Health and Safety plan – part of a larger plan still in development to safely reopen schools in the fall – Monday at a special meeting.
"The plan provides guidance for athletes, coaches, parents and our staff in three specific areas," Superintendent Michael Calla said.
Sharon, like all public school systems, must put together a plan for reopening schools while limiting the spread of COVID-19.
The athletic plan focuses on three areas — cleaning, sanitizing, disinfecting and ventilation; social distancing and safety protocols; and monitoring student athletes and staff health.
"Each head coach is tasked with creating a mitigation plan specific to his or her individual sport so that we can ensure that the special needs of each sport are addressed as well," Calla said.
District task force teams are preparing multiple plans. The main plan is the districtwide Health and Safety Plan, which the board will adopt in August. Schools cannot begin instruction until that plan is in place.
The main plan includes the Athletic Health and Safety plan and a protocol for bringing back summer extracurricular programs, including band, robotics, cheerleading and choir groups.
The summer groups plan will be approved June 30. It will mirror the Athletic Health and Safety plan and include only general reopening terms, Calla said.
The school board must approve the districtwide plan, which will then be posted on the district website and submitted to the state Department of Education.
Calla said the district has to send a copy of the plan to state authorities, but Department of Education approval is not needed.
"We are putting the (districtwide) plan together, and then in July we will have a draft of that plan to present to the public and the board," Calla said. "Then, we'll have some time to tweak it a little bit and then in August, we'll actually approve it so we're ready for Day 1 of school."
The districtwide plan will adhere to social distancing guidelines whenever feasible, Calla said.
"Masks may be required in certain situations where distancing is difficult," Calla said. "Distancing in other areas – hallways, gymnasium, cafeterias – will be provided, again to the extent feasible."
School officials are also reviewing scheduling possibilities.
"At this point scheduling decisions have not been made," Calla said. "It has been agreed that the students need to be in the classrooms as much as we can possibly provide, with safety being the number one priority."
The district will see increased transportation costs as it needs to limit the number of students on buses and vans.
"We are fortunate in Sharon that we have limited bus runs," Calla said. "Buses run primarily for our special-needs students and career center students and social distancing will be required as we transport those students, thus increasing costs."
Sharon schools will provide daily lunches, but school officials are reviewing options on how to handle meal scenarios.
Calla said school officials are taking their time with the districtwide plan so they can get it right, especially with the possibility of shifting requirements from the state.
"My biggest concern is I don't want to spend the summer developing this districtwide plan and then have them come back the beginning of August and say it has to include these five other things, because we won't have time to do it well," Calla said. "Things with the pandemic change daily, and we need to be as prepared as possible for any eventuality."
The Athletic Health and Safety plan in the district makes it mandatory for all athletes, coaches and staff to undergo COVID-19 health screenings prior to practices, events or team meetings. The screenings will be used to check for signs and symptoms of COVID-19.
The plan also promotes healthy hygiene practices such as hand washing or hand sanitizer and masks.
District employees will also perform cleaning, disinfection and ventilation more frequently. When two different teams use the same venue one right after the other, workers will sanitize surfaces between sessions.
Under the heading of social distancing, the plan calls for limiting the sharing of materials and equipment among student athletes, staggering the use of communal spaces such as locker rooms and weight rooms, and adjusting transportation schedules.
While the new requirements will be a challenge, Calla said team officials have responded positively.
"It's a lot of extra work for the coaches and keeping everybody together, but everybody has been great. Everybody has worked together," he said. "The county coaches have been communicating with one another and supporting each other."
Follow Melissa Klaric on Twitter and Facebook @HeraldKlaric, email: mklaric@sharonherald.com