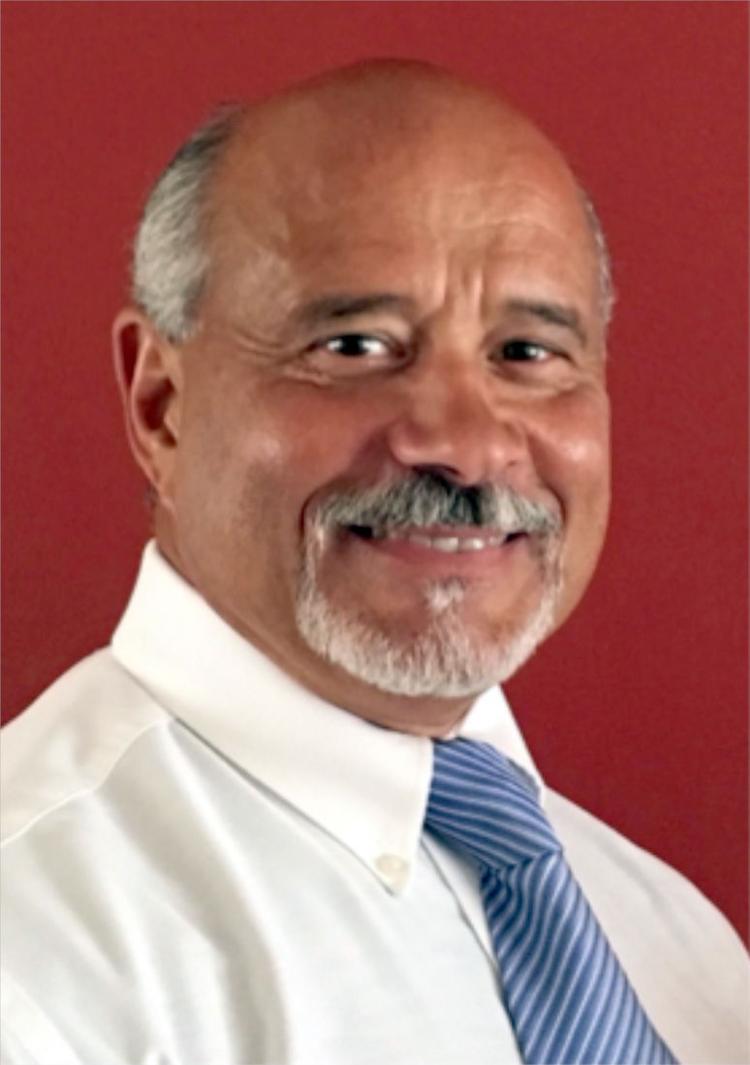 SHARPSVILLE — Looking back on a career in the military and in law enforcement, Sharpsville native and Mercer County Deputy Sheriff Bruce Rosa said he's uniquely qualified to serve as sheriff of Mercer County. He is pursuing the Republican nomination in the upcoming May primary.
Rosa's career began after he graduated from Sharpsville Area High School in 1975, and he joined the Marine Corps.
"Like any other 18-year-old, I wanted the challenge and to get to travel, but I also wanted to be able to say I'm a Marine," Rosa said.
Rosa's four-year and nine-month service included a three-year period with the First Marine Brigade at the Kaneohe Hawaii Marine Corps Air Station's Joint Reception Center, where he supervised eight Marines who processed replacement Marines for the brigade. However, Rosa said his time in the Marines helped prepare him for his later career.
"One of the most important things the Marine Corps taught me is discipline, because if you have discipline you can do almost anything," Rosa said. "Discipline can be staying in shape, watching what you eat, keeping up to date on new laws or techniques — that was the best thing they gave me."
After he was honorably discharged in 1980, Rosa worked at a mill in Greenville for a time before another lifelong interest, law enforcement, led to him joining the Sharpsville Police Department in 1981. Rosa was able to attend schools and training academies while working as a patrolman.
He was a member of the Pennsylvania Attorney General's Municipal Drug Task Force, having received a Special Commendation for Outstanding Service by former Attorney General and later Gov. Thomas W. Corbett Jr.
In January 2000, Rosa was promoted to Sharpsville police chief, where his duties included patrol and investigations along with the responsibilities of supervising and administrating.
"Something I appreciate after being in law enforcement, is that not everybody's the same. Everyone has problems and no one's better than anyone else," Rosa said. "I had a good, solid family background, but you learn that not everybody has that."
Rosa retired in 2003, and decided to attend Bible College in Scranton, after which he became an assistant pastor at First Baptist Church in Sharpsville, a position he still maintains today.
"When Jesus came to the world, he came for two reasons. One, to glorify God, and two, to be a blessing to this world," he said. "I believe that we're here for those same two reasons."
In 2005 Rosa was appointed as a county detective by then-District Attorney James P. Epstein. In April 2006, Rosa joined the Mercer County Sheriff's Office under Sheriff William Romine and was assigned to the warrant unit.
During this time, Rosa was personally involved in the search for and arrests involving 900 bench warrant from Mercer County courts and other authorities. Because of this experience, Rosa said he "knows this county."
"I've been in every single city and township, I know the roads, the backroads, the hiding places, and the alleyways," he said.
Rosa is also a former member of the Mercer County Critical Incident Response Team and is certified in Special Weapons and Tactics by the National Tactical Officers Association and is a certified negotiator. A strong supporter of the Second Amendment, Rosa is a certified firearms instructor through the Pennsylvania State Police.
Unlike a police department, the Sheriff's Office's primary role is to service the county's courts, such as providing security for the Mercer County Courthouse, warrant service, and issuance of licenses to carry firearms. As sheriff, Rosa said he would work to increase security while making sure the taxpayer money is spent responsibly.
"If people want to ask questions, then come to the office, because I'm serving you," Rosa said.
Rosa lives in Sharpsville with his wife of 39 years Cheryl, and they have three adult children and six grandchildren.
Like David L. Dye on Facebook or email him at ddye@sharonherald.com.