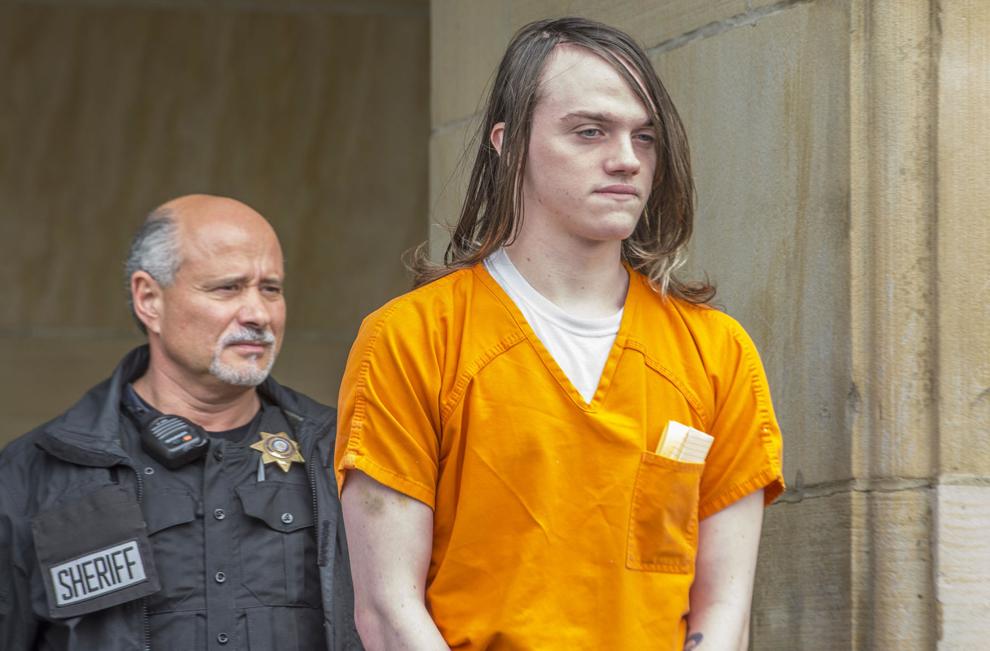 MERCER – The trial of a transgender woman charged in connection with the attempted murder of a former co-worker at the Hermitage Walmart is set to begin Monday.
Zachary T. McClimans, 23, of Sharon, who prefers to be known as "Claire" and is transitioning from a man to a woman, is accused of shooting Jayson Hall, 42, on Nov. 4, 2016, inside the store.
Hall allegedly made threats and disparaging comments related to McClimans' announcement of his decision to transition, which Hermitage police criminal investigator John Miller said motivated McClimans to shoot him.
A conference on the status of the case was held Friday in Mercer County Court of Common Pleas President Judge Robert G. Yeatts' chambers.
Neither Mercer County Assistant District Attorney Greg Reichart nor defense attorney Ryan Mergl would comment on the details of the conference.
"We went over some pretrial matters," Mergl said. "We talked about witnesses and the length of the trial."
Mercer County Common Pleas judges have granted 12 continuances in the case over the past year and a half, according to court records.
In March 2017, McClimans' attorneys notified the court that a mental infirmity defense would be used in the case.
"The commonwealth has been ready to proceed," Mergl said. "But we've had to work with a team of mental health professionals to cover all the angles. The delays have been caused primarily in exploring those channels and making sure (McClimans) was cognizant of her actions."
On June 12, after the filing of several motions by both sides and several hearings to discuss whether or not McClimans was responsible for her actions, a continuance was granted and Mergl was ordered to "submit to the expert a letter within five days ... requesting a response to a single question: Whether or not the doctor can render an opinion as to sanity," according to court records.
Two more continuances were granted in July and August, then the judge ordered a Hermitage doctor to perform a McNaughton evaluation on the defendant within 60 days.
A McNaughton evaluation lists criteria a defendant must meet to use mental infirmary as a defense.
Neither Mergl nor the district attorney's office would comment on the outcome of the evaluation.
"The legal standard in PA is the McNaughton Standard, and there are a number of qualifiers and there are a number of things that a doctor would look at in determining that standard," Mergl said.
McClimans was charged with attempted murder of the first and third degrees, aggravated assault, theft, carrying firearms without a license and reckless endangerment.
Miller said McClimans told him the intent was to shoot Hall.
"She said, 'I wanted him dead' ... She kept shooting until the gun was empty," Miller testified at the preliminary hearing in Farrell district court. 
McClimans has been in Mercer County Jail on $300,000 bond since the shooting. A pre-trial hearing is scheduled for Friday in a Mercer County court.
Follow and like Melissa Klaric on Twitter and Facebook @HeraldKlaric.
This story has been edited to correct an error.