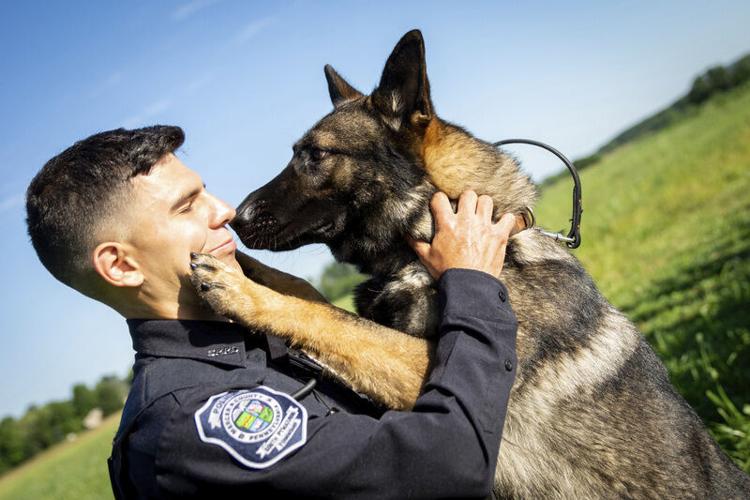 SOUTH PYMATUNING TOWNSHIP — Though the sound of dogs barking could sometimes be heard in the distance at Shallow Creek Kennels, Nico didn't have much to say about his graduation. But he certainly seemed happy.
The German shepherd and his handler, Patrolman Austin Krauss of the South Pymatuning Police Department, graduated Friday morning from Shallow Creek Kennels' six-week K-9 program.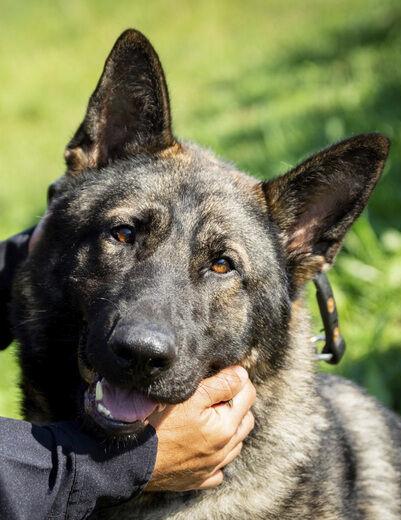 "I've always liked working with dogs, and I think the dog can be a really good tool," Krauss said.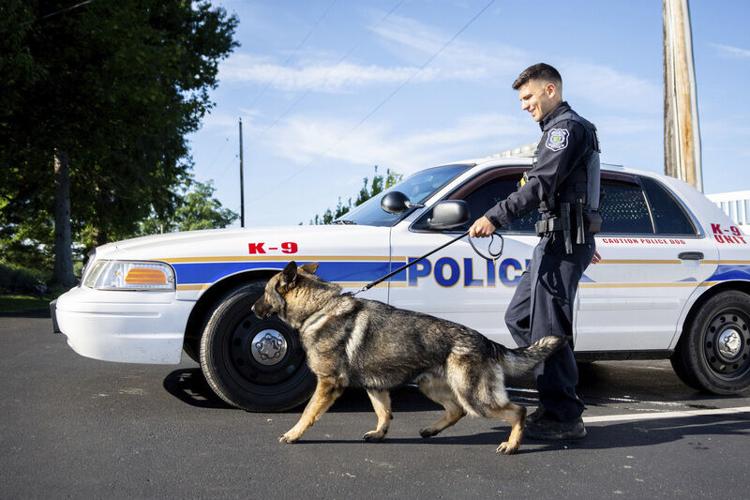 For a rural community like South Py, K-9 units can help when searching for people in wooded areas, whether that's a suspect fleeing police or a lost child or elderly person. Checking a vehicle for narcotics once probable cause has been determined is also very useful with a K-9 unit, since searching an entire vehicle by hand can take an officer 10 to 20 minutes depending on where the narcotics are hidden, Krauss said.
"With him, it takes about 30 seconds," Krauss said of Nico.
By having the K-9 unit readily available for such narcotics-related searches, South Py police Chief Paul Ferm said he hopes to prevent drug activity before it can take place, such as when people overdose and are later discovered by police. However, K-9s can also present a positive image of the police during public events where people can meet Krauss and Nico under friendlier circumstances.
"Usually people are pretty happy when the dog's around," Krauss said.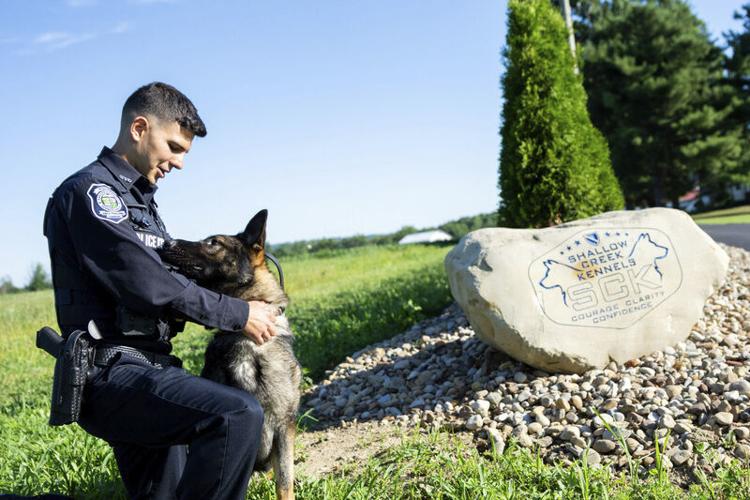 Shallow Creek Kennels owner John Brannon previously worked with Ferm when the two were with separate Mercer County police departments, then worked with Ferm again with Coral Springs Police Department in Coral Springs, Fla.
Brannon returned to the area and has owned Shallow Creek Kennels for 15 years, while Ferm was named the township's police chief in 2019. Since then, Brannon had reached out to Ferm about doing something for the township, which led to the dog and training being donated to the South Pymatuning Police Department.
The dog and training would normally be about $16,000, Ferm said; it was given to the township for $1.
"It's something that would have otherwise been very cost-prohibitive for the township," Ferm said.
The dogs at Shallow Creek Kennels are imported from Europe, particularly countries such as Holland, Germany, Hungary or the Czech Republic. Once brought to the U.S., Brannon said he pairs the dogs with the officer based on their personality, such as being high-energy or focused on the job.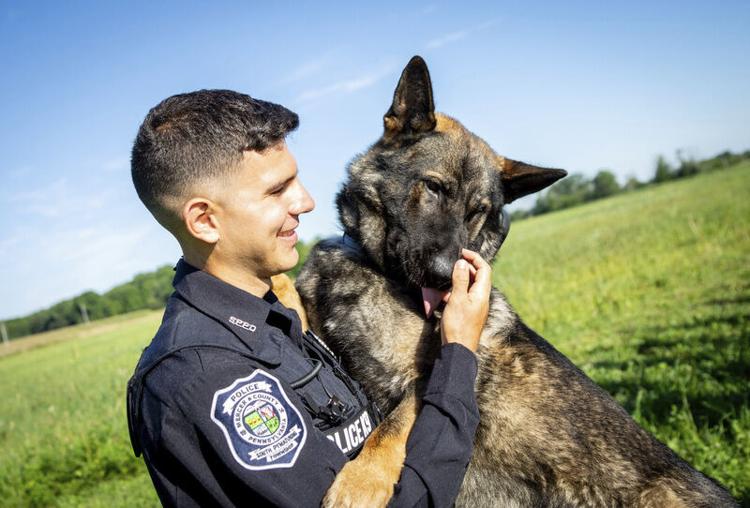 During the six-week, 11-hour-per-day training program, Krauss was able to get a feel for Nico's personality and what the dog was like.
"He's a very happy dog, like when he's at home he wants petted or his belly rubbed, but when it's time to work, he gets very focused," Krauss said.
Another aspect about the kennel's dogs is that they are versatile and able to perform the various tasks necessary when serving with the police, Brannon said. For Krauss, the easiest job was teaching Nico how to search vehicles, while the most difficult was learning how to track people.
"There's a lot of little nuance with the dog, and you have to really watch him as he picks up different scents and how he reacts," Krauss said.
Even after graduation, there will be continued training for Krauss and Nico to maintain their skills. But since Shallow Creek Kennels is within South Pymatuning Township, the K-9 officer will still be available if needed instead of having to travel elsewhere for periods of time, Ferm said.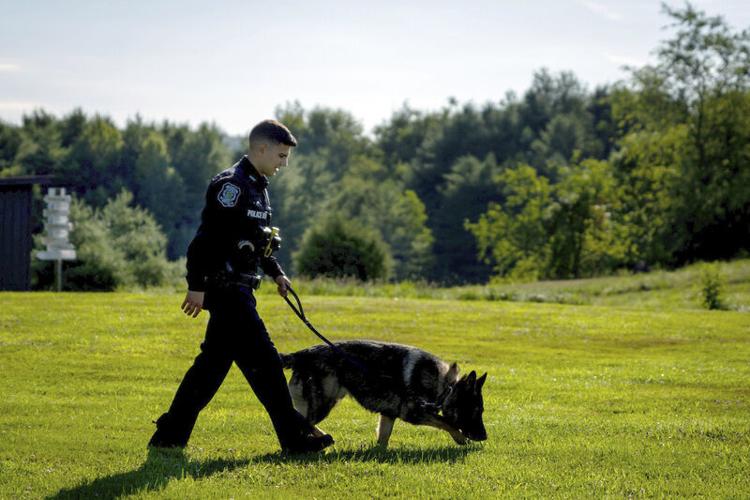 As for Krauss and Nico's ride, the Coral Springs Police Department was able to donate a K-9 cruiser with all of  the necessary equipment, while TopCap Truck Accessories in Transfer will rebrand the vehicle with South Pymatuning decals free of charge, Ferm said.
Krauss will be with the Army Reserve for the next month, but South Py residents can expect to see him and Nico on patrol starting in mid-August, Krauss said. However, the pair will also be on-call 24/7 as necessary, Ferm said.
Though Mercer County has four other police departments with K-9 units, sometimes calling for assistance can be difficult since another department's K-9 can be on another call, at court, or restricted by overtime limits. But even if another K-9 is available, there is still the time involved in requesting the dog and waiting for the K-9 officer, who may not be on duty, Ferm said.
"Sometimes it's limited by the types of crimes, so if we have a car stopped and we think there's narcotics, it'd probably be not right away, if at all," Ferm said. "If it's a more serious offense and he's sent right away, he might be at home and still have to get dressed and get ready before he can come."