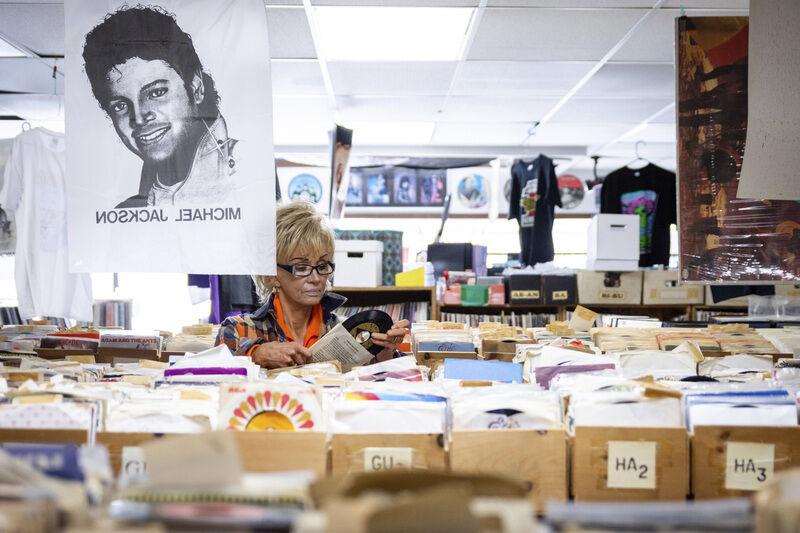 HERMITAGE – Stepping inside the front door of Flipside Records and Collectibles, a quick glance around the room will reveal rows upon rows of records, CDs and other music memorabilia — and at the far end of the room, a door leads to yet another room of shelves and cabinets full of curiosities bound to evoke memories.
With everything from rock 'n' roll and country to rap and hip-hop, some shelves feature records of famous artists such as Frank Sinatra to seemingly random oddities such as holiday-themed records of DC heroes. Other shelves carry CDs with more modern artists such as Green Day, while cassette tapes feature everything in-between.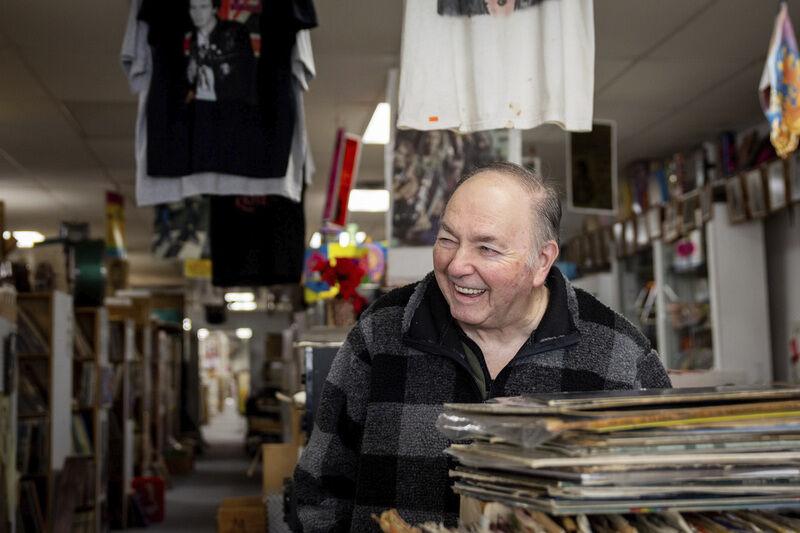 Owned by husband-and-wife team Robert and Judy Johnson, the Hermitage business has something for everyone from hardcore collectors looking for that rare, 45 rpm record of an obscure musician to a young person who's just discovering a new genre.
"I think it'd be hard for a family to come in here and not find something that to interest everyone," Judy said.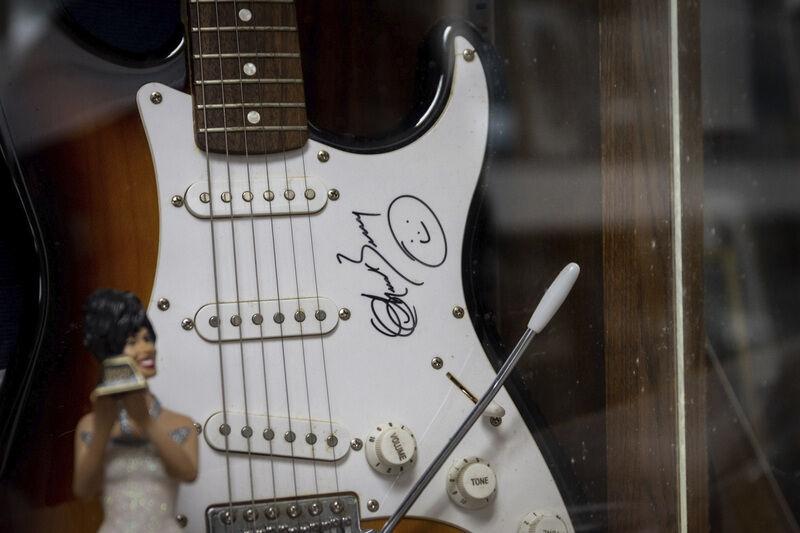 For Robert, a fan of rock 'n' roll, the blues and jazz, collecting music started when he was about eight or 10 years old. At the time, there was a music store called "Penn Music" in Meadville, where Robert used to buy the used 78 rpm records the owners would put on sale.
"I had a paper route at the time, so I'd use the money on those," Robert said of the records.
As an adult, Robert would travel across the United States to visit trade shows or meet with collectors, which took him from California to Tennessee. During these travels Robert eventually met his wife, Judy.
The couple first met during Pittsburgh's first record show in 1983, where Judy, a Pittsburgh-area native, said she noticed Robert's collection due to the rare and unique items he had. The couple were eventually married and started their own business in 1985 in Meadville, after Judy found out how many records and other items Robert was storing throughout his house.
Judy Johnson's love for music transcends any genre or racial barrier. For Judy, it's has always been about how the music makes her feel.
"She asked me how we were supposed to keep anything cleaned, and I told her we'd have to put it all in a store," Robert said.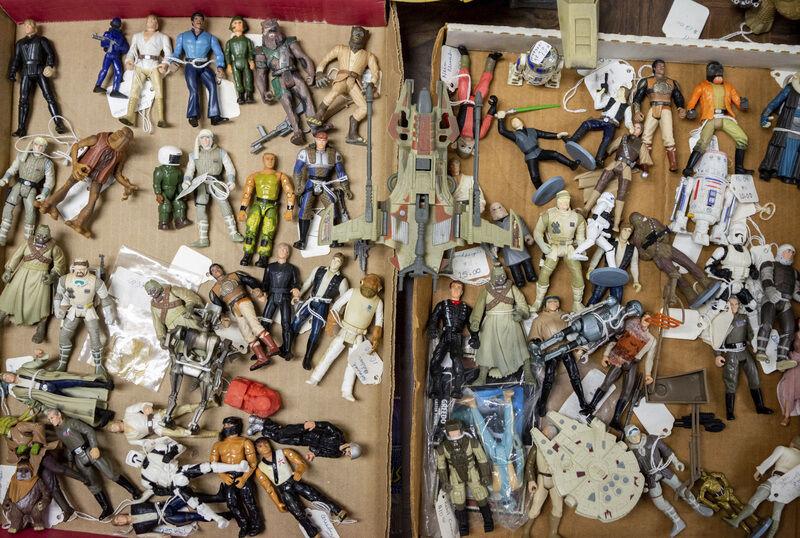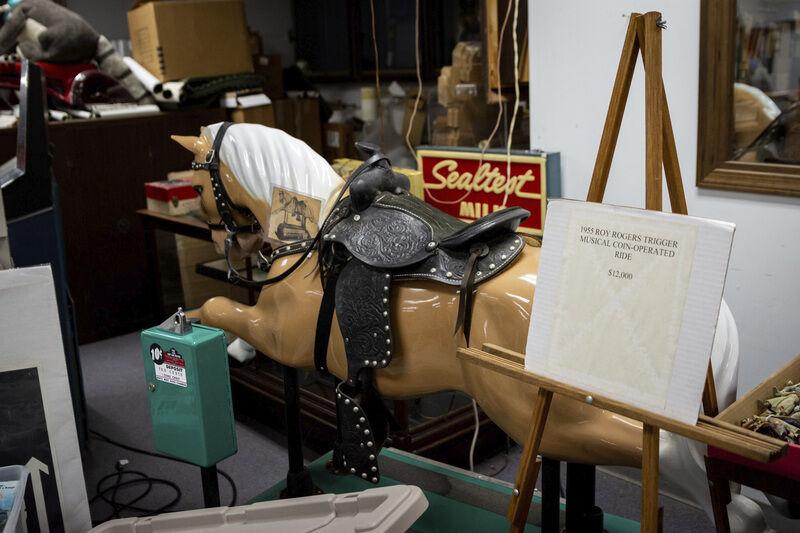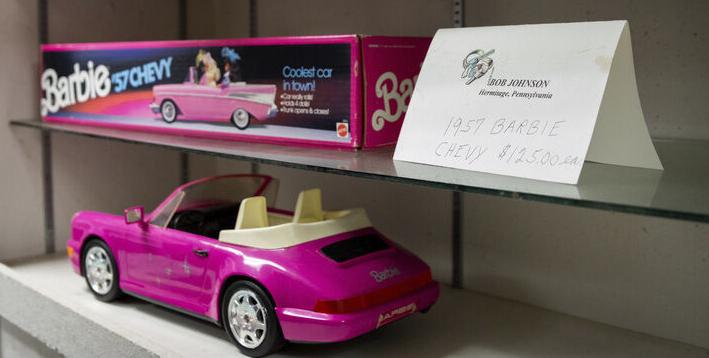 The couple eventually moved their business to its current location at 940 N. Hermitage Road, Hermitage, in 1995. Though Roberts has not been able to travel like he used to for the past several years due to health reasons, he and his wife still manage the store, where Roberts can chat with customers and Judy does the buying and selling.
In some cases, customers come searching for something in particular. In recent years, Judy said records of metal music have been very popular, including its sub-genres smash metal and thrash metal.
Other times, the customers are able to learn something — such as how hip-hop started not in the 1980s, but rather the '50s with musicians such as Chuck Berry, whose singing style was reminiscent of the vocals in modern hip-hop, Judy said.
For Robert, one of the only things he's never been able to acquire was a record of Robert Johnson, a musician who was active during the '20s and '30s. Recordings are already difficult to find due to the early time period of his career; one recording of Johnson's music sold for $18,000, Robert said.
But records and CDs aren't the only thing to be found at Flipside.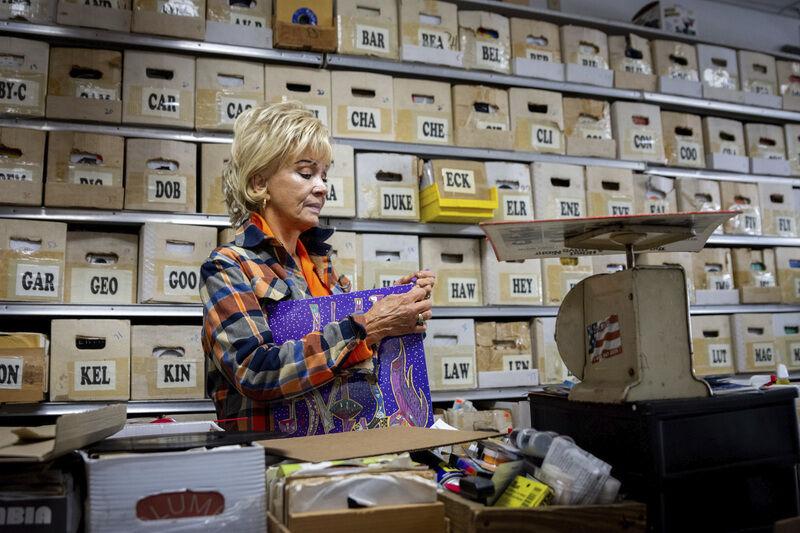 While there are some odds and ends scattered amongst the records and CDs in the store's main room, such as the occasional Kiss action figure or record player, stepping through the doorway into the store's back room reveals a whole new world of merchandise.
Instead of rows of alphabetized records, the back room features glass-doored cabinets and shelves of just about everything Robert's collected over the years, from musical memorabilia to toys and magazines.
A single cabinet holds Hank Williams' guitar, the whip of Lash LaRue, along with an autographed record of Jimi Hendrix, which Robert said he was able to get signed at the original Woodstock festival.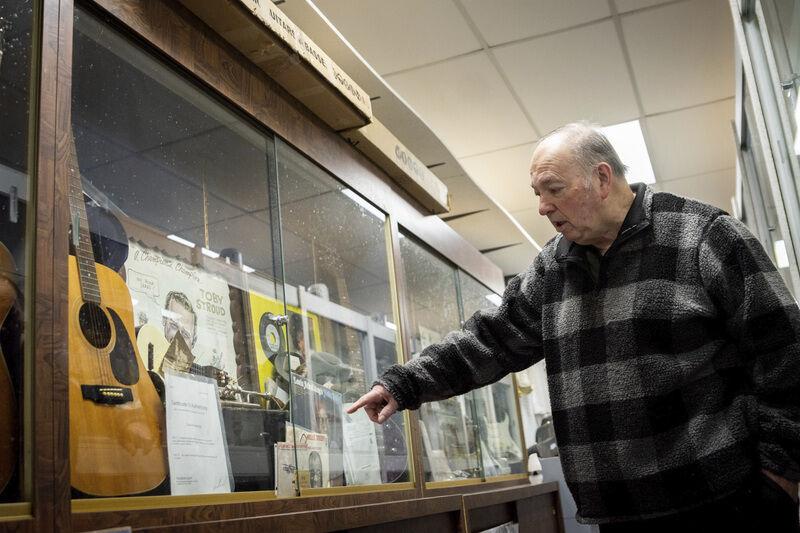 In another cabinet, an aging yet still glistening silver trumpet sits on display — the same trumpet that Louis Armstrong practiced with. Though Armstrong doubtless owned many other trumpets, Robert said this particular trumpet is the only one that experts can definitively tie to the late musician.
"This is the only trumpet that they can document to him," Robert said.
Scattered throughout the rest of the room are toys from multiple eras of American pop culture, from Star Wars action figures and tin soldiers to memorabilia of pop singers the Spice Girls and New Kids on the Block. Other odds and ends range from lunch boxes to old magazines to VHS tapes.
Compared to certain kinds of music, Robert said some of the toys and other antiques only hold varying levels of sentimentality to him. But even if he buys or receives something that he doesn't quite understand, he knows there's always someone out there who could be looking for it.
"Right now a lot of the Star Wars stuff has been selling, and people are always looking for Mickey Mouse stuff from the '30s," he said.
Among the popular sellers for the store are 45 rpm records, which young people are starting to buy more in recent years due to a renewed interest in vinyl records. Older people ironically tend to purchase CDs instead, Judy said.
Though the store currently gets about 500 albums a week, Robert said it's been getting difficult to purchase records because many of the people who built their collections over the years are starting to pass away.
"You can't find them anymore," Robert said.
However, there could be a new retro-musical trend coming. A customer of the store from New York recently inquired whether the store carried any music cassettes, because people in New York were allegedly "going crazy" trying to collect them. Judy said could be an indicator that cassettes, like records, will eventually become a new fad for collectors.
"Usually New York and California set the pace for the future of music," she said.
Aside from people coming inside, the store has also gone online with a website at www.flipmall.com, which has helped get the word out and share some of the store's wares. But many customers still come in person to browse or ask for information, which gives Robert a chance to interact with people while they're shopping.
"I told him he's not allowed to die until he gets the store cleared out," Judy said. "Sso we've got a long time to go yet."
Like David L. Dye on Facebook or email him at ddye@sharonherald.com.