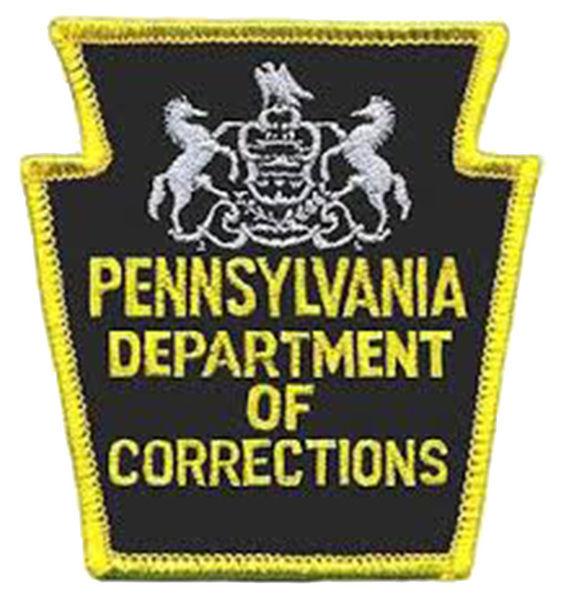 HARRISBURG – Corrections officers are too often left alone to supervise dozens of inmates and state officials are underestimating the scope of the problem, the head of the Pennsylvania State Corrections Officers Association said this week.
"The Department of Corrections has repeatedly testified to state lawmakers that the officer-to-inmate ratio is 5-to-1. This simply isn't true. This would assume that all officers work every day, 24 hours a day, which is impossible," said PSCOA President Larry Blackwell. "The real ratio is about 100 inmates to every officer. In many instances, officers are being left alone with 100 or more inmates at any given time. No officer should ever be left alone. This must be addressed."
The Pennsylvania Department of Corrections disputes that there are understaffing issues within the system, said department spokeswoman Susan McNaughton.
The number of corrections officers is not just a concern in Pennsylvania. After the jail suicide of disgraced financier Jeffrey Epstein last month, union officials in New York said that the federal prison system is faced with staffing shortages.
To cope, federal Bureau of Prison "facilities across the nation are regularly using a process called 'augmentation' that allows teachers, nurses, clerical workers and other support staff to fill in for correctional officers," said American Federation of Government Employees Council of Prison Locals President Eric Young in a statement.
Blackwell said that more needs to be done to help protect corrections officers. He called for legislation to allow corrections officers to carry Tasers while working and stiffen the penalties for inmates if they attack prison employees.
HARRISBURG – Lingering questions about staffing levels and security remain as the state prison system moves to close its second prison in two years.
"Officers do not carry firearms, and assaults by multiple inmates can happen in seconds. Officers deserve better options to protect themselves," Blackwell said. "The rush to reduce the prison population isn't lost on inmates. Crimes against our officers are being committed, but are often ignored. Prisons must punish inmates according to the department's regulations."
State Rep. Carl Metzgar, R-Somerset County, has introduced legislation to increase the severity of the sanctions given to inmates if they attack prison employees and lower the threshold for what's considered an assault on a prison employee.
Metzgar took an active interest in the issue after the February 2018 killing of Sgt. Mark Baserman at SCI Somerset. Baserman was sitting at a desk in a day room when he was assaulted by an inmate who was already serving a life sentence for a 2014 murder.
Among his bills are legislation that would eliminate parole for inmates who assault prison employees and requiring that inmates who attack prison employees be placed in restricted housing units.
"We need to put the prison back into prison," Metzgar said. "They want to coddle the prisoners."
Metzgar's legislation doesn't call for providing Tasers to corrections officers, but he said he expects the proposal to be included in other legislation and he supports the idea.
Asked to respond to the union leader's comments, McNaughton disagreed there is a shortage issue.
"Our 5:1 ratio is one of the best ratios in the corrections systems in the surrounding states, and we keep a vacancy rate of 1 percent or lower," she said.
"Manpower surveys are conducted every three years, and interim manpower surveys are done at the request of local leadership when a change in the mission of the prison occurs or a new unit or program begins," McNaughton said.
Employment and vacancy data for the prison system showing there are now more corrections officers working in the state prisons than there were in 2016 when there were 2,000 fewer inmates, McNaughton said.
In August, there were 9,475 corrections officers working for the Department of Corrections and the prison system had 45,006 inmates behind bars. In December 2016, there were 9,324 corrections officers and 47,750 inmates behind bars. As a result, there are now 4.75 inmates per correction officer position, compared to 2016, when there were slightly more than 5 inmates per correction officer.
In August, there were 182 vacant corrections officers positions. Six prisons had more than 10 vacant corrections officer jobs – the State Correctional Institution in Albion, in Erie County; SCI Dallas, Luzerne County; SCI Greene, Greene County; SCI Houtzdale in Clearfield County; SCI Phoenix, Montgomery County; and SCI Fayette, Fayette County. Houtzdale had the most vacancies, 19 in a prison with 372 corrections officer positions, according to the data provided by the state.
In December, 2016, there were nine prisons with more than 10 correction officers vacancies, according to state data, SCI Cambridge Springs in Crawford County; SCI Coal Township, Northumberland County; SCI Forest, Forest County; SCI Frackville, Schuylkill County; SCI Graterford, Montgomery County; SCI Greene; SCI Muncy, Lycoming County; SCI Pittsburgh, Allegheny County; and SCI Fayette. The prison in Fayette County had the most corrections officer vacancies, 23, at a prison with 434 corrections officer positions.
Last December, there were more than 10 corrections officer vacancies at just four state prisons, according to department data. Those were SCI Coal Township, SCI Houtzdale, SCI Mercer in Mercer County, and SCI Phoenix, which just opened last June.
The controversy over staffing levels in the state prison system isn't new. In 2015, the General Assembly commissioned a legislative study to examine the issue. At the time, State Sen. David Argall, R-Schuylkill County, noted that in 2013-14, the state spent $85 million on overtime in the state prisons.
Last year, the state spent $113 million on overtime in the prisons, McNaughton said. That was $25 million more than budgeted, she said. The extra overtime was largely due to costs associated with moving inmates into the new state prison near Philadelphia, SCI Phoenix, along with costs associated with trying to stem the flow of illicit drugs into the prison system, she said.
The head of Pennsylvania Prison Society, one of the leading groups advocating for the rights of inmates and their families, said that understaffing could create safety concerns in prison.
Claire Shubik-Richards, executive director of the prison society, based in Philadelphia, said that if there were widespread problems with severe understaffing in the state prison system, her group would likely hear reports about it, and they have not.
The most common complaint they hear are about inmates not getting access to health care, she said.