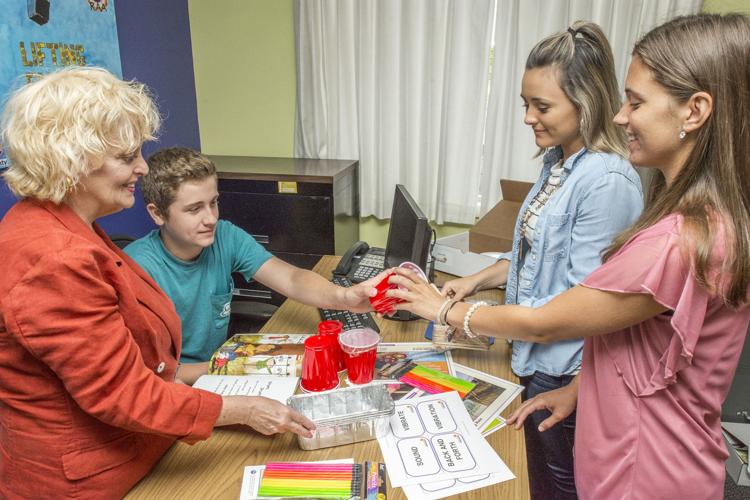 HERMITAGE — A state grant will help the United Way of Mercer County expand technological instruction for elementary school students in the Shenango Valley.
Though the United Way of Mercer County already organized afterschool and summer school opportunities for students in middle school, the new program will help children at a crucial time in their lives, said Lori Schaller, United Way project director.
"For kids in elementary school, we are really focused on building strong foundations and providing all students with quality opportunities to build strong skills in reading, STEM and 21st century learning skills," Schaller said, using the acronym that refers to science, technology, engineering and math.
Pennsylvania Department of Education will provide a grant of $375,000 a year for five years, with the funds used for elementary school-level afterschool and summer school programs in Hermitage, Sharpsville, Farrell and Sharon school districts.
The programs at Hermitage and Sharpsville will serve grades kindergarten through fifth grade, while the programs at Sharon and Farrell will work with students in kindergarten through fourth grade, Schaller said.
"What an afterschool program can do is allow students to gain confidence in areas that they may struggle with in the school day," she said. "A youth or student during the school day may not necessarily grasp a particular concept, but in an afterschool program, if there's a hands-on activity that he or she participates in and learning and doing, then the concept comes alive for them."
The grant comes from the Department of Education's 21st Century Community Learning Center program.
State Rep. Mark Longietti, D-7, Hermitage, said the competitive grant funds community learning centers help students during non-school hours or periods when school is not in session.
"Programs like these, which reinforce core concepts and broaden learning opportunities, are especially helpful because they can level the playing field for students facing obstacles and ensure every kid gets the best possible start, which can make a huge difference later on," Longietti said.
The program aimed at elementary students — called R.E.A.D., for "Read, Excel, Achieve and Dream " will help students build reading and STEM skills. United Way will partner with the nonprofit organization Reading is Fundamental to incorporate books and reading projects into the program.
Schaller said she expects about 250 students from the four participating school districts to participate.
Since the funding was awarded only last week, officials with United Way of Mercer County will develop the different curricula with help from administrators in the participating school districts. Schaller said she is unsure if the elementary summer school program will be prepared in time for this summer.
"We're expecting to kick off all the programs by the fall of 2019," Schaller said.
Even though the program is geared toward elementary school students, the United Way of Mercer County has already established a series of afterschool STEAM academies and summer STEAM career camps.
Since its inception, the program has grown to 400 students annually.
"We've had excellent support from the school districts, but the parents have also been enthusiastically supportive of the program," Schaller said.