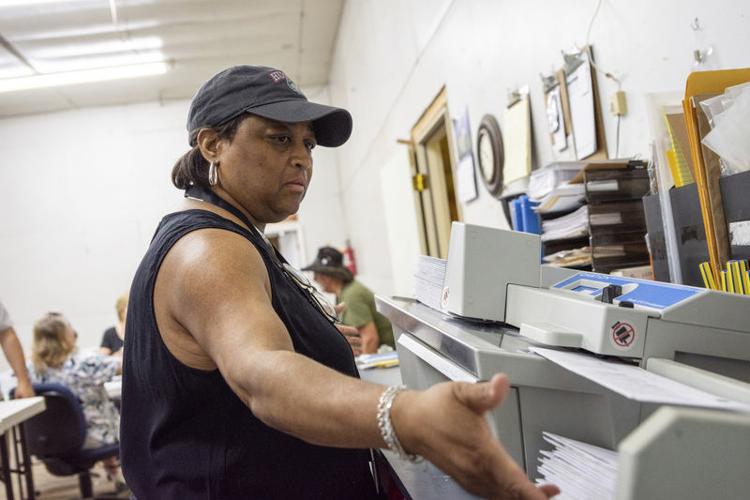 HARRISBURG — The House state government committee began moving voting reform bills on Wednesday, as the legislature looks to ensure an accurate and timely election result in the 2020 presidential election.
Counties big and small struggled to count mailed ballots in the June 2 primary, and lawmakers agree that something must be done to make it easier to count them.
There is little agreement, however, about how to do that, said state Rep. Garth Everett, R-Lycoming County, the chairman of the state government committee.
"At the end of the day, Pennsylvania is going to be a critical swing state" in the 2020 presidential election, said state Rep. Kevin Boyle, D-Philadelphia, the Democratic chair of the state government committee. "We can't allow a delay of results of a week or more. I don't think any of us want that kind of attention. We need to improve what's seemed to be a chaotic system."
After the June 2 primary, it took so long for mailed ballots to be counted that Democrat Nina Ahmad didn't declare victory in the race for the nomination for Auditor General until June 11.
The June primary was the first time Pennsylvania voters could vote by mail without providing an excuse to get an absentee ballot. There were more than 1.8 million mail-in ballots requested by voters for the June primary, according to state data. There state has about 8.5 million registered voters.
Mercer County voters submitted 8,548 of 21,150 votes — 40.4 percent — by mail for the June 2 primary. The county completed its vote Thursday, June 4, two days after the election.
The state government committee approved three voting reform bills:
• Require the Department of State to create a more uniform process for notifying counties that voters have died and should be removed from voting rolls;
• Require the state to establish a better tracking system for absentee and mailed ballots;
• Allowing counties to prepare mail-in ballots, but not count them, prior to the close of voting on Election Day.
Jeff Greenburg, director of Mercer County's Voter Registration and Election department, said before the election that the state should allow counties to prepare mail-in ballots before Election Day.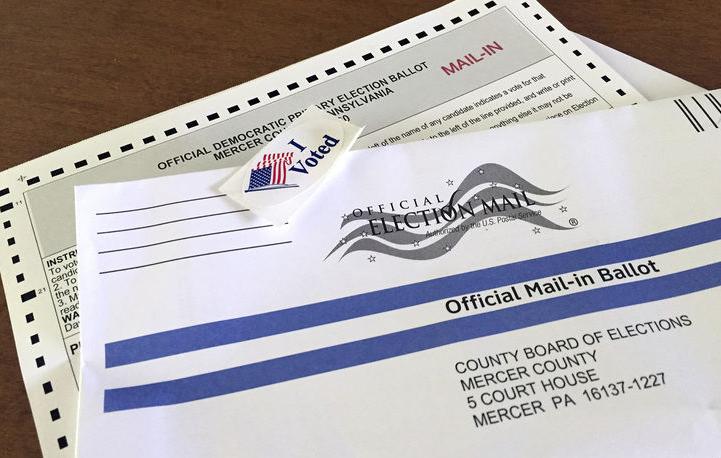 Under current law, counties are allowed to begin preparing ballots once the polls are open, but Greenburg said he lacks the staff and space to open mail-in ballot envelopes on Election Day. Once election workers prepared the ballots from the June 2 election, it took only a few minutes to count them with Mercer County's two high-speed optical scanners.
Everett said the legislation will be amended when it's put up for a vote in the full House, to reflect changes sought by county leaders and voting-reform advocates. He said the committee held the vote on Wednesday to get the legislation out of committee so it can move more quickly later in the summer.
Keystone Votes, a coalition of civil rights and good government lobbying groups, said the changes proposed by the state lawmakers are laudable but won't go nearly far enough to solve the problems the state needs to confront before the election.
"The people who normally work at polling locations across the state are already starting to call off for the November general election for fear of the virus, and it's only June," said Ray Murphy, state coordinator for Keystone Votes.
Pennsylvania's primary election exposed several critical issues related to in-person pandemic-related voting. Polling place consolidation led to long lines and confusion among voters who were trying to find or access their location. Some poll workers refused to wear personal protective equipment, and social distancing at times was ineffective, ignored, or impossible to implement in cramped settings, he said.
Everett said he thinks the state will need to approve voting reforms by "early September" to give the state and county officials time to make changes to adjust before Election Day.
Legislation authored by state Rep. Dan Moul, R-Adams County, would allow county election workers to begin preparing mailed-in ballots so they are ready for counting on election night.
Moul said that county officials report that the process of removing mailed-ballots from their envelopes and smoothing the ballots for they can be scanned by voting machines proved to be a time-consuming process that slowed election results.
Democratic lawmakers said that the legislation doesn't go far enough and that the state should move to allow election workers to begin counting mail-in ballots rather than just preparing them.
Moul said he's opposed to allowing counties to begin counting the ballots early out of concerns of a "data breach" that could allow the public to know which candidates are winning before people have had the opportunity to vote.
Everett said that determining whether to allow counties to count the votes early may be the biggest sticking point facing lawmakers.
"We all agree the problem exists," he said.