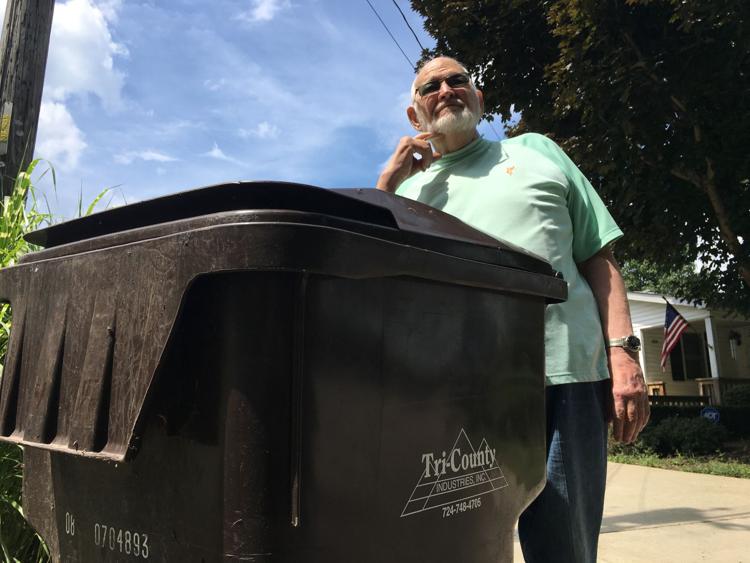 LACKAWANNOCK TOWNSHIP – Residents are balking at a 27 percent increase for trash pickup services mandated under a contract negotiated by the Mercer County Regional Council of Governments.
Lackawannock Township supervisors were presented a trash hauling contract from Tri-County Industries at their regular Monday night meeting. The new contract calls for the quarterly cost to go to $69 from $54, a 27 percent hike from the current price.
Supervisor Terence Whalen said the increase didn't go down well.
"It was a pretty fiery meeting,'' Whalen said on Tuesday. "We were pretty upset with these rates, and we let him know it.''
Jerry Bowser, general manager of Grove City-based Tri-County Industries, agreed with Whalen about the meeting's tone. 
"It got pretty rough,'' said Bowser, who presented the Tri-County contract at the township's meeting.
Whalen said the increase was unexpected for township residents and officials alike.
"A 27 percent increase for garbage collection is pretty high,'' he said. "We were hit out of the blue with this.''
Whalen also complained that with the current contract expiring on Sept. 1, there was no time for the township to pursue a separate contract.
"We asked him (Bowser) for a contract extension to do that, and he said no,'' Whalen said.
Lackawannock uses the Mercer County Regional Council of Governments as part of a multi-municipality contract with Shenango, Jefferson and Delaware townships through the COG.
Kim DiCintio, executive director of COG, said Tri-County made the better of two offers.
"There's not a lot of garbage haulers in this area, and Tri-County was the low bidder,'' DiCintio said.
Only one other company, Waste Management, submitted a bid for the contract covering the four townships DiCintio said. Waste Management's bid was $105 a quarter, 94 percent higher than what residents currently pay and well above Tri-County's bid.  
Whalen said Wednesday that the COG never told Lackawannock supervisors of the bidding amounts or that there was another bidder.
"You would think they would have told us or mailed us something,'' he said.
Whalen said he wanted to get a contract like the one Hermitage has with Tri-County. Hermitage residents pay $19.98 a month for trash collection, Bowser said. Under the COG contract, residents of the four townships will effectively pay $23 a month.
But there are multiple reasons why Hermitage has a lower rate, he said. In the city, Tri-County collects only trash that fits in the toter-style containers. 
In Lackawannock and the other three townships, Tri-County picks up trash that includes the toters along with garbage in other containers or garbage bags.
"And Hermitage residents are mandated by the city that they must have their trash collected,'' he said. "Lackawannock doesn't have that mandate, so that means they (residents) don't have to use us.''
Also, Hermitage has a larger, more centrally located population.
"That means more traveling time for us,'' Bowser said of the township services.
Supervisors will have to call a special meeting to take action on the trash service, Whalen said. 
"Given our contract is up Sept. 1, I don't think we have a lot of choices here,'' he said.