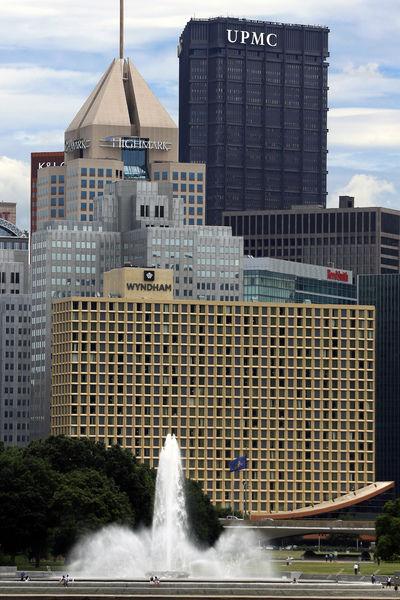 PITTSBURGH — On Monday, just days before the arrangement requiring UPMC to serve Highmark insurance holders was set to expire, the two sides agreed on a 10-year extension.
Attorney General Josh Shapiro and Gov. Tom Wolf announced the agreement Monday. During the announcement, Shapiro credited chief executives David Holmberg of Highmark and Jeffrey Romoff of UPMC for working together and reaching an agreement.
"Patients are no longer caught in the middle, and power is returned to the consumer," Shapiro said.
A prior agreement, which had mandated systemwide access to UPMC doctors and facilities, was scheduled to expire Sunday after the state Commonwealth Court ruled June 15 that the courts couldn't order an extension of the agreement beyond the June 30 deadline.
However, the new agreement ensures Highmark insurance clients can access UPMC doctors and facilities.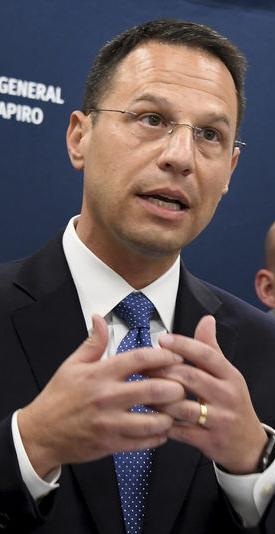 "Without this agreement, millions of patients — including seniors, cancer patients and working mothers — would have had their health care abruptly upended," Shapiro said Monday.
State Sen. Michele Brooks, R-50, Jamestown, said she was "happy and appreciative" for the agreement.
Brooks has worked to protect Highmark clients' access to UPMC doctors, service and hospitals, culminating in an agreement last year covering hospitals and facilities in Mercer and Lawrence counties, including UPMC Horizon hospitals in Farrell and Greenville. The regional pact runs through 2024.
Under the agreement, Brooks said Highmark insurance clients who have UPMC in their healthcare provider network will have full in-network access to UPMC.
The agreement covers all UPMC facilities, doctors and hospitals.
"I commend all those involved in these successful negotiations and greet this new day for health care with enthusiasm and optimism," Brooks said. "I'm thankful that families will now have the opportunity to receive treatment from the doctor and healthcare provider of their choice."


Holmberg said Monday in a statement that the agreement will benefit western Pennsylvania patients in both healthcare systems.
"Consumers and patients have two outstanding health systems, in addition to our many independent community hospitals, to choose from for their care," he said. "This announcement brings the certainty of health care access to thousands of people in our community."
The agreement will end a lawsuit by the Attorney General's office, which was planning to appeal the June 15 decision.
The Associated Press contributed to this report.