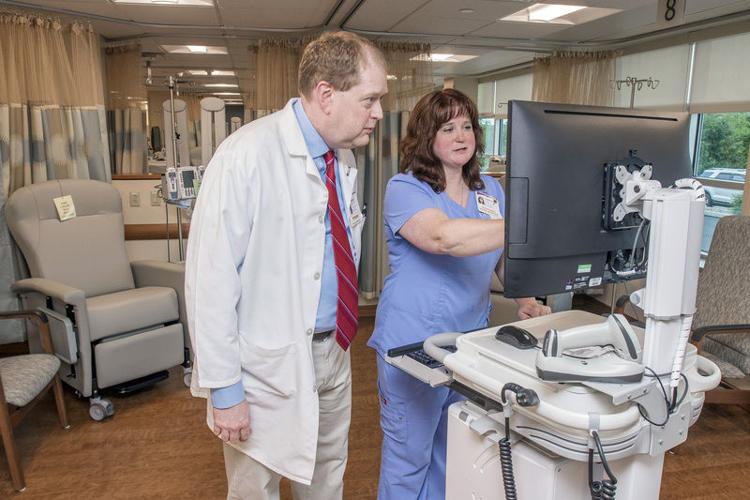 FARRELL – Doubling the size of UPMC Hillman Cancer Center at UPMC Horizon's Farrell hospital was a clear-cut decision for Al Boland.
"Cancer is the second leading cause of death nationally and in Pennsylvania,'' said Boland, vice president of operations for the UPMC Horizon hospitals in Farrell and Greenville and UPMC Jameson in New Castle.
UPMC Horizon Shen­ango Valley in Farrell held an open house Mon­day for its upgraded cancer operations, which bears the name of UPMC's main cancer center in Pittsburgh.
Boland said the design of UPMC Horizon's 7,135-square-foot cancer center wasn't made on a whim.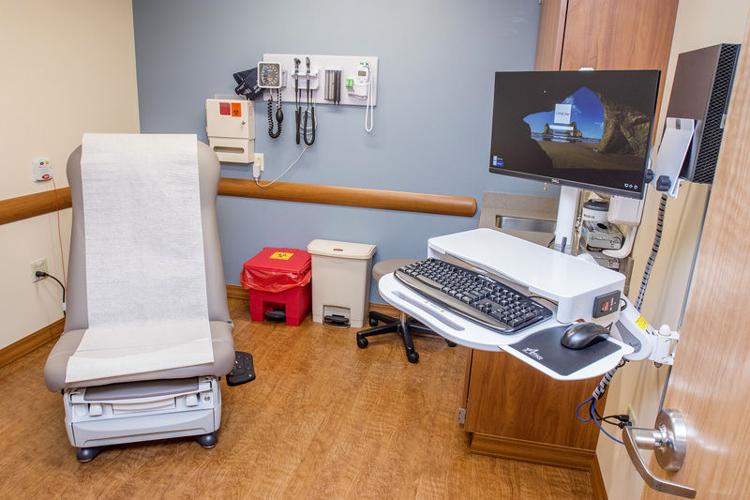 "We go to our clinicians for how to create the space,'' he said. "They're the ones we go to on how we can provide the best possible care.''
The center employs about 30, with the largest section having 16 treatment stations. Previously, the center had only six chairs.
A private room is available in the center, with the remaining space devoted to enclosed "pods."
The nurses' station is in front of the pods, which gives the staff easy access to patients. There are also private rooms where doctors can examine and talk to patients.
If Horizon's physicians need a second opinion for a patient they can call Hillman's Pittsburgh center, said Dr. Steve Wilson, a radiation oncologist at Horizon.
"We're on a first-name basis with the doctors in Pittsburgh,'' Wilson said.
Horizon's Farrell hospital has had oncology services for the past 15 years but adopted the Hillman name a couple of years ago to reflect that patients would receive care according to the same protocols as those at the Hillman Cancer Center in Pittsburgh.
"There are more than 60 UPMC Hillman Cancer Center locations, and many of them had varying names based more on location,'' said Lisa Lombardo, a Horizon spokeswoman. "In 2017, a decision was made to name all of the cancer centers in the UPMC system as UPMC Hillman Cancer Centers to reflect that world class cancer care is available at all centers within the network regardless of location.''
The Farrell center can handle medical, surgical, and radiation oncology. More difficult cancer cases, such as lung or neurology, are referred to other Hillman locations.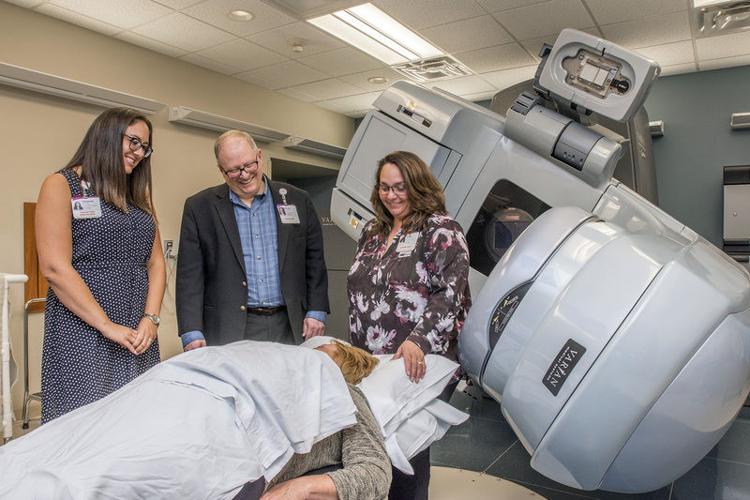 Cancer treatment is one of the most rapidly changing in the healthcare field, said Dr. William E. Spielvogle, a medical oncologist at the center. Immunotherapy, which boosts the body's immune system to help fight cancer, is among the newest weapons in the battle against cancer.
"Two years ago we didn't have that,'' Spielvogle said.
In addition to expanding the Hillman Center at Farrell, Horizon spent $3 million to create an advanced pharmacology unit. The unit has a "clean room'' for sterile preparation of IV medications, such as for chemotherapy at the Hillman Center, Lombardo said.
Employees are required to wear specialized suits and don a hood to prevent close contact with the materials, Boland noted.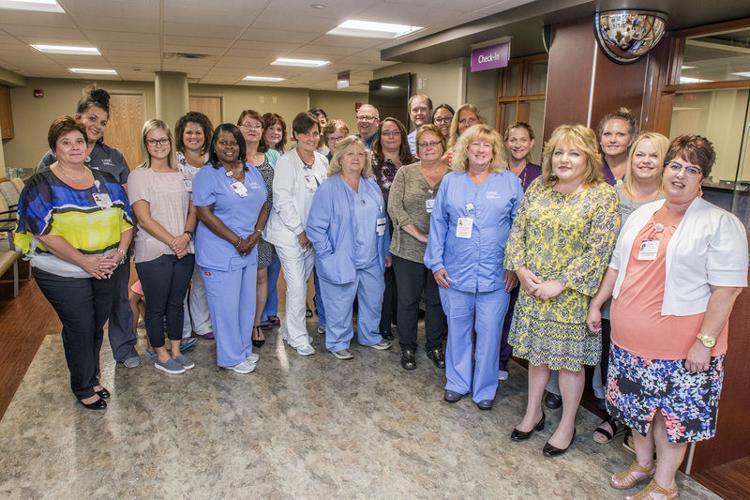 "This was created for the safety of our staff,'' he said of the unit.
Two months ago Horizon opened a brand new Hillman Cancer at its Greenville hospital and before that, it expanded its center affiliated with UPMC Jameson Hospital in Lawrence County.
Over the past year UPMC has invested around $20 million for its Hillman Cancer Center services in Lawrence and Mercer counties, Lombardo said.
"Patients can be treated here rather than having to drive out of town for care,'' he said.