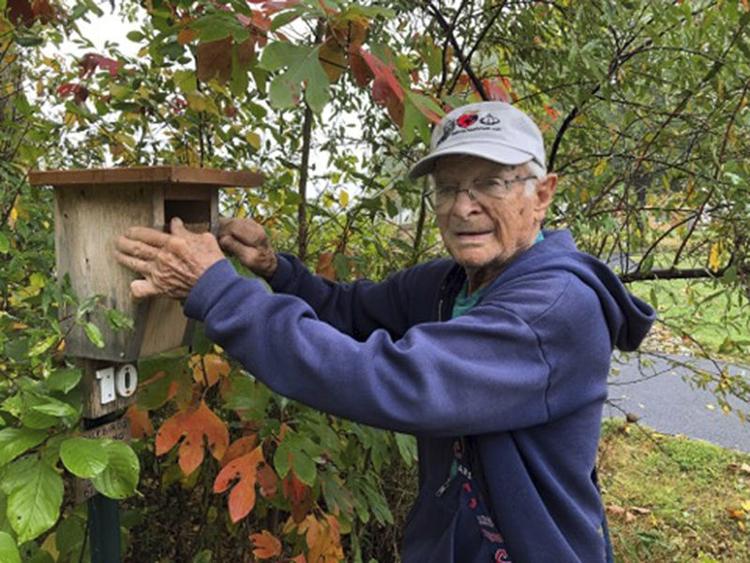 HERMITAGE — Santa Claus will be the grand finale to this year's Hermitage Holiday Light Parade, but it's a World War II veteran who will lead the parade through downtown Hermitage on Saturday.
Ernie Laslow, 96, will serve as the 2019 grand marshal this year, while Northstar Power Sports of Hermitage will be bringing Santa Claus, said Ed chess, a parade committee member and Hermitage Parks and Recreation director.
Though Laslow said he appreciates the honor, it was quite unexpected.
"I was very overwhelmed," Laslow said. "I felt like I was dreaming."
Laslow served with the Army's 980th Field Artillery Battalion, First Army, as a machine gunner with a 155mm "Long Tom" crew. During his service, Laslow was involved in the battles of Normandy, northern France, Central Europe, the Battle of the Bulge and the Rhineland, according to family information.
After Victory in Europe Day was declared, Laslow was originally headed to the Pacific but instead went home when the Japanese surrendered and the war ended.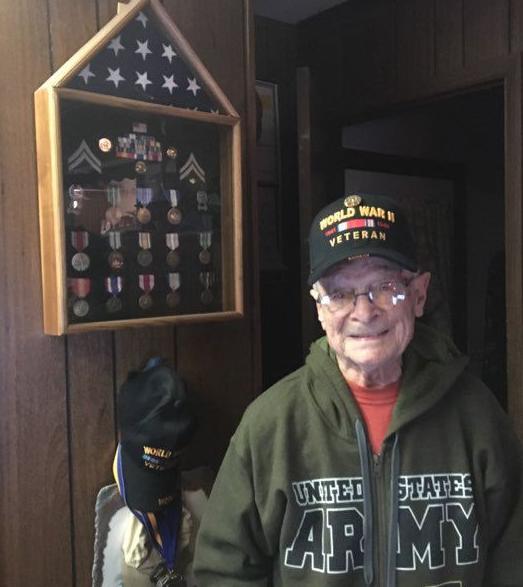 During the war, Laslow's future wife Elsie worked as a welder at an ordnance plant in Farrell, where tanks were made for the war effort. She was recruited into the Army Cadet Nurse Corps and was trained at St. Elizabeth Hospital in Youngstown, Ohio. Elsie worked in Hines Veterans Hospital in Chicago, Ill., but did not have to serve active duty due to the end of the war and the disbanding of the Cadet Nurse Corps.
The couple were later married on Sept. 4, 1948, and raised four children, Keith, Janet (Thiel), Ernie, and Gary; six grandchildren; and a grandchild. Laslow worked at Westinghouse and became a carpenter after attending New Castle School of Trades. He built the house in Farrell where he and his wife live.
However, Laslow may be known more recently for his work involving bluebirds.
Using his carpentry skills, Laslow installed a bluebird trail with 15 numbered bluebird houses at the LindenPointe innovation park in Hermitage. Though the eastern bluebird population has been declining for many years, Laslow noticed the increasing number of bluebirds at LindenPointe and hoped to attract more by providing more nesting sites.
Laslow's interest in bluebirds began about 30 years ago when he read a book about the declining eastern bluebird population, which inspired him to make a birdhouse at his home.
"The next day my wife said, 'you'd better take a look at this,'" Laslow said. "And I went out, and there were birds in it."
This year, Laslow added five more birdhouses to the trail, amounting to 20 birdhouses overall.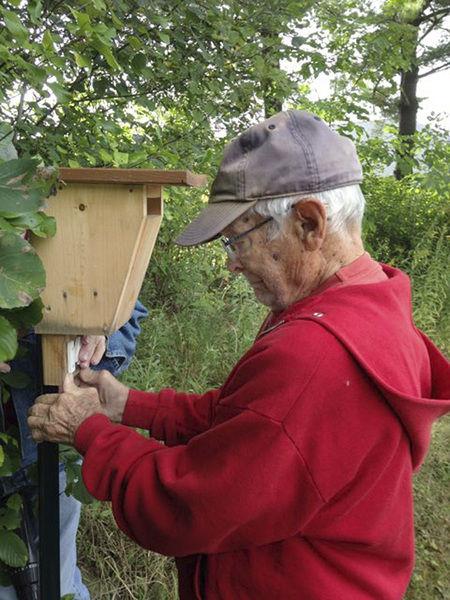 By now most of the bluebirds have migrated south, but Laslow said they will return in March. They can have up to two or three broods a season, he noted.
"My daughter Janet helps me take a walk down there everyday, and I'd always see the bluebirds there," Laslow said. "And it benefits the neighborhood by the Pointe because the young birds will go out around the area looking for insects."
Like David L. Dye on Facebook or email him at ddye@sharonherald.com.