GROVE CITY – The Grove City community is still trying to come to terms with the tragic death of one of their own.
"She was just really kind," Micaela Vrabel said of Gretchen Pallack.
Pallack, 53, died on Wednesday after allegedly being beaten to death by her husband, Randall Leaf, at their apartment, 129 S. Broad St., Grove City.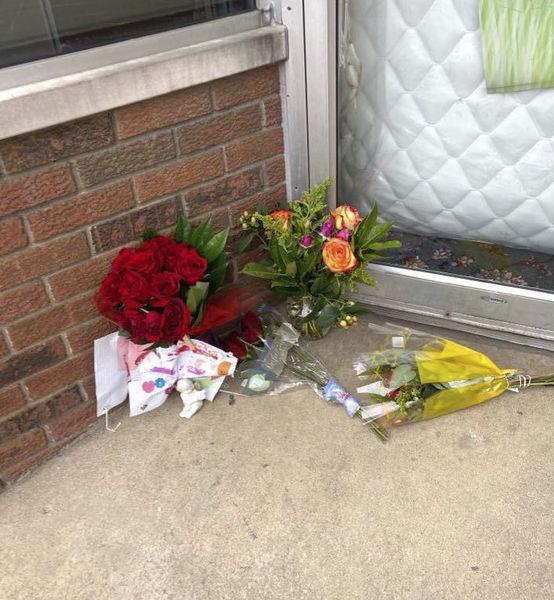 Pallack has been charged with criminal homicide and aggravated assault.
The Broad Street building also houses Superior Bedding, which the couple owned, so Pallack was a familiar face to many in Olde Town Grove City.
Vrabel owned the Beans on Broad coffee shop for a number of years and recalled Pallack stopping by on a regular basis, bringing her favorite mug for coffee refills.
GROVE CITY – A Grove City man faces homicide charges for allegedly beating his wife to death with a dumbbell on Wednesday.
Pallack liked talking with others and loved being around people, and she genuinely cared about the community and downtown, Vrabel said.
"I also remember her sitting outside of her store when it was nice out, and she would always say 'hello,' as you walked by," she said.
Heather Blanchard, who owns D'licious Bouquets across from Superior Bedding, remembers Pallack introducing herself when Blanchard was setting up shop in 2014.
"She was supportive," she said.
Blanchard often saw Pallack frequently around town along with her husband and their son. Pallack was also known for taking photos in the downtown area.
Many are still shocked by the news of her death, and flowers have started to pile up outside the mattress store's door, Blanchard said. 
Mary Jo Palmer, co-owner of the former b'gifted store in Olde Town, said that Pallack always said "hello" and always welcomed conversation.
Several years ago, Palmer gave a presentation at the historical society about her father's World War II experience. Pallack and her son were in attendance.
Pallack spoke so kindly to Palmer and mentioned that she was going to do some research on the subject. She later visited the gift shop to tell Palmer that her son also wanted to learn more.