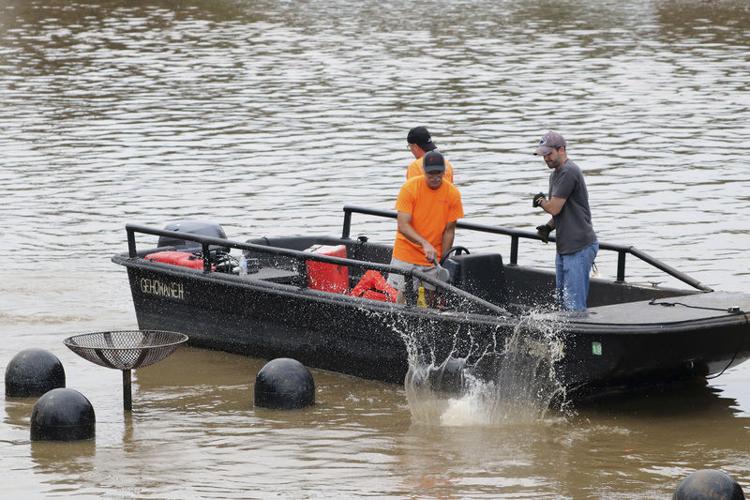 SHARON – Despite the rain and thunder early Saturday morning, a group of volunteers still gathered at the boat launch near Quaker Steak and Lube to assemble a series of braziers and put them in the water for next Saturday's WaterFire festival in downtown Sharon.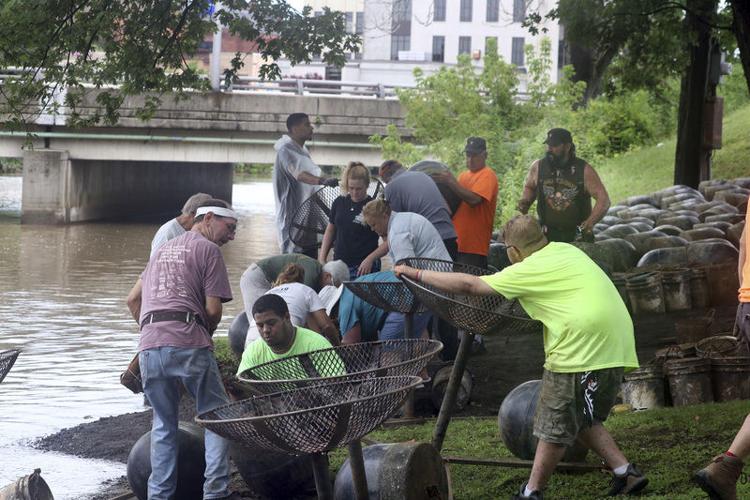 Getting the 55 braziers into the Shenango River is only one of the many jobs that depends on volunteers, and the help is always appreciated, said Karen Anderson, WaterFire Sharon's land operations manager.
Making each WaterFire festival is a success takes more than 200 volunteers, she said. They help with everything from placing and removing the braziers each season to stacking wood, putting up signs or monitoring the children's area during the events.
"Usually we have the volunteers work in shifts of about two hours, so if someone decides that they have some time and they'd like to help out, we'd be glad to find something for them to do," Anderson said.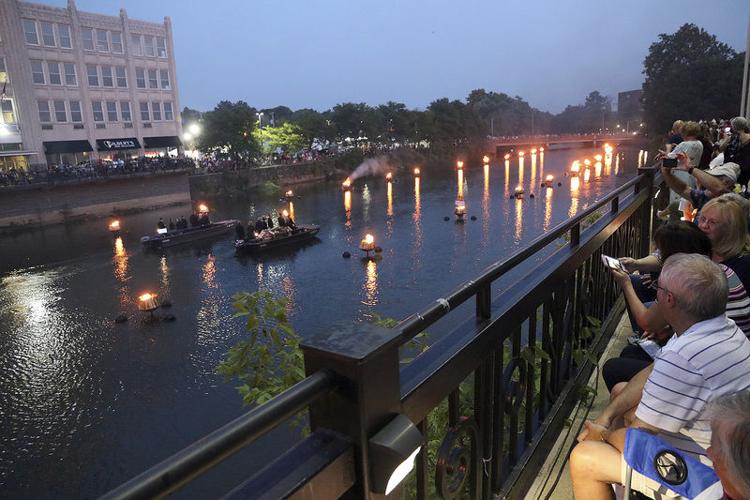 This year, organizers expect there to be around 55 vendors in the artisan marketplace along and off State Street, with another 15 or so vendors in the food court between Chestnut and Railroad streets.
Booths and other activities will be set up starting at 2 p.m., and the braziers are lit from dusk to 11 p.m.
In keeping with this event's "beach bash" theme, live music will be performed throughout the evening, including a Jimmy Buffet tribute band from about 6 to 8 p.m., as well as a steel drum band that will perform from 3 to 5 p.m. on land, and on the water for a "couple hours," she said.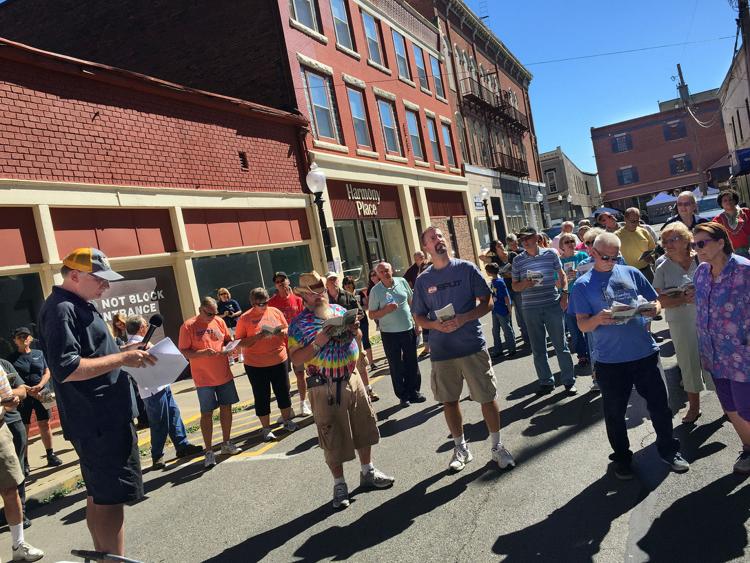 The Sharon Historical Society will be leading history walks along South Dock and Budd streets, starting at noon, 2 and 4 p.m. at the roundabout at Dock Street and East Connelly Boulevard.
There will be entertainment for kids as well. The children's area will offer activities such as making bird feeders out of Joy Cone ice cream cones, a water table and planting sunflower seeds. Children will also receive a coloring book designed and provided by Elliott Lengel, of Lengel Brothers Farm and Market in Mercer.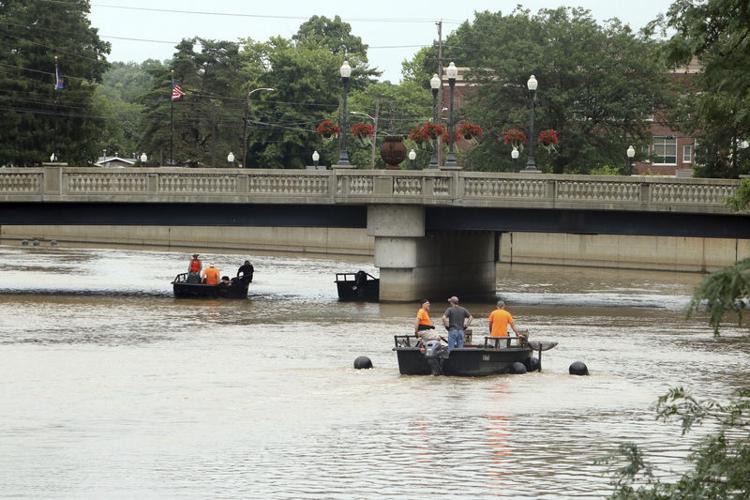 "He (Lengel) drew it, and the kids will be able to take it home with their planted sunflower seeds," Anderson said.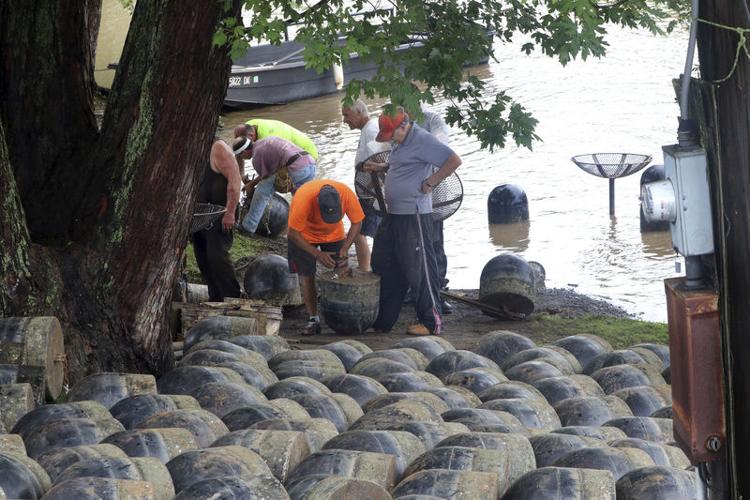 At about 6 p.m. there will be a ceremony rededicating the repaired sculpture in George S. Warren II Park on South Water Avenue, followed by a ceremony commemorating a new mural of a labyrinth, which was painted on the ground next to the Reyers building along West State Street.
Instead of just looking at the labyrinth, Random Acts of Artists President Terry Polonsky said people will be able to walk to the 50 foot-wide labyrinth's center and then out again.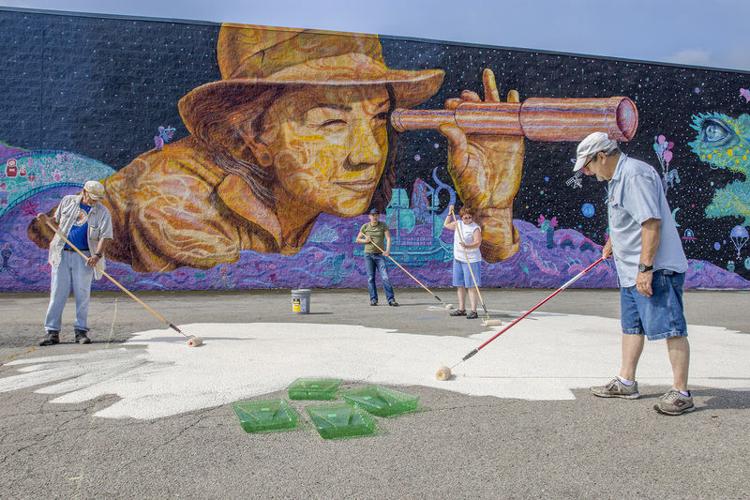 "They're very interesting, because labyrinths are meditative, spiritual devices that give a little time to think and ponder things," Polonsky said.
About five volunteers from Random Acts of Artists worked on the painting, which is expected to be completed by Saturday. While work was underway, Polonsky said several people stopped and asked what they were working on.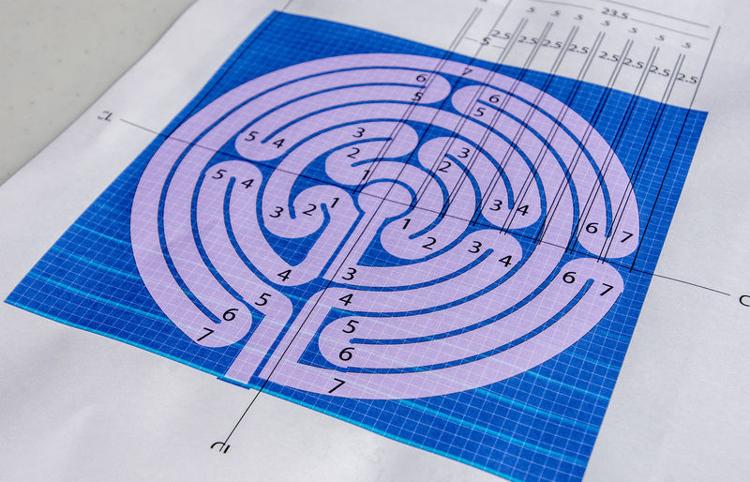 "They were pleased to see something here, especially those who live in the area and see these things every day," he said.
While there have been three WaterFire events annually since WaterFire Sharon began in 2013, this year marks the first time that there will only be two – this Saturday and again on Sept. 21. However, even if the number of festivals is decreasing, attendance is expected to increase, Anderson said.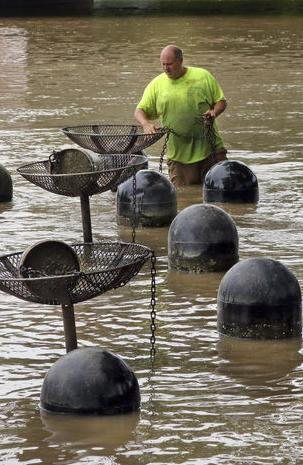 "We're expecting a slightly larger crowd since there's only two events, so probably around 18,000 to 20,000 people," she said. "We're fortunate in our area because, really, no matter where you park along East State Street in downtown Sharon, you'll be right there at WaterFire."
POTENTIAL VOLUNTEERS can sign up at waterfiresharonpa.org and clicking on the "volunteer" tab, or by calling 724-301-1868.
Like David L. Dye on Facebook or email him at ddye@sharonherald.com.