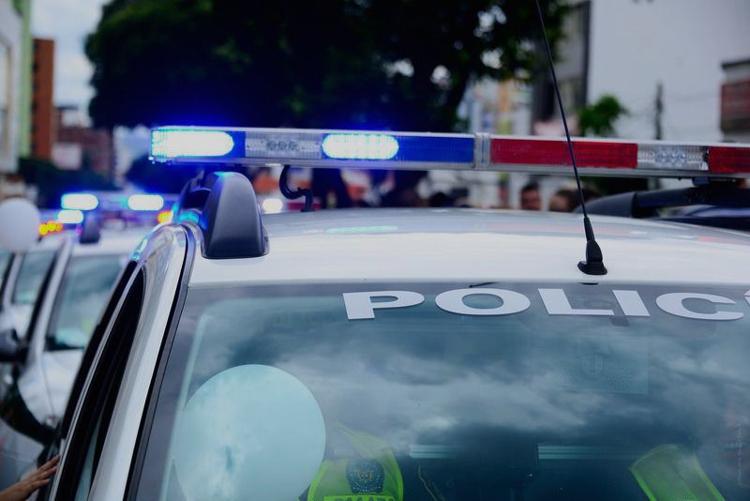 WHEATLAND — A West Middlesex man is accused of using a handgun to rob a convenience store Saturday while wearing a disguise that Hermitage police Chief Eric Jewell said wasn't quite good enough to get away with the crime. 
Peter Fuchs Jr., 32, is accused in the robbery of Standard Market, 100 Council Ave., Wheatland. Police said he went into the store at 2:29 p.m. Saturday, exposed the grip of a handgun tucked into his waistband and demanded the store clerk hand over all the money in the cash register. 
Jewell said the suspect wore khaki shorts, a camouflage shirt and a motorcycle helmet without a visor, even though he hadn't been on a motorcycle.
"There was no facemask, so the clerk was able to clearly see the actor's face," Jewell said. 
He said Fuchs then made his getaway into a Ford pickup truck after making off with an unspecified amount of cash. 
The store clerk was able to provide Hermitage police with a description of the suspect's truck, which was then relayed to surrounding police departments. The truck was located in Farrell a short time later carrying three people, including Fuchs.
After Farrell police stopped the truck, investigators called a witness to identify the suspect. Jewell said Fuchs was arrested without incident. Charges have not been filed against the other two passengers. 
Jewell did not know the exact amount of time between the arrest and robbery, but said it was safe to say it was "very short."
Fuchs told police he was in the the convenience store that day, but denied committing the robbery. 
Fuchs was charged with robbery, theft and assault and taken to Mercer County Jail on $150,000 bond. Jewell added that the assault charge most likely stemmed from the suspect "putting fear" in the clerk by displaying the firearm. He said the clerk was not injured.