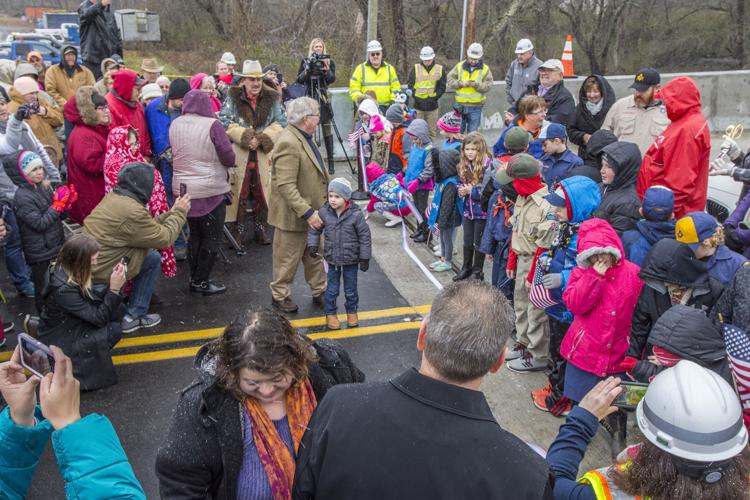 WEST MIDDLESEX – While it was chilly outdoors on Tuesday, it didn't take long for West Middlesex area residents to warm up to the idea that their town bridge is back.
Last-minute work to install a guardrail delayed opening of the West Middlesex viaduct until 5 p.m., several hours after the ceremony. Still, it was close enough for the community to celebrate the opening of the bridge that divides West Middlesex from east to west.
Ceremonies to commemorate that "ribbon-cutting" were held at the bridge mid-day.
Bridge construction work began seven months ago, which made for longer driving trips for most residents and forced emergency responders to adjust their travel to compensate for the detour. 
"It's been a long seven months,'' Shenango Township police Chief Jason Newton said with a smile.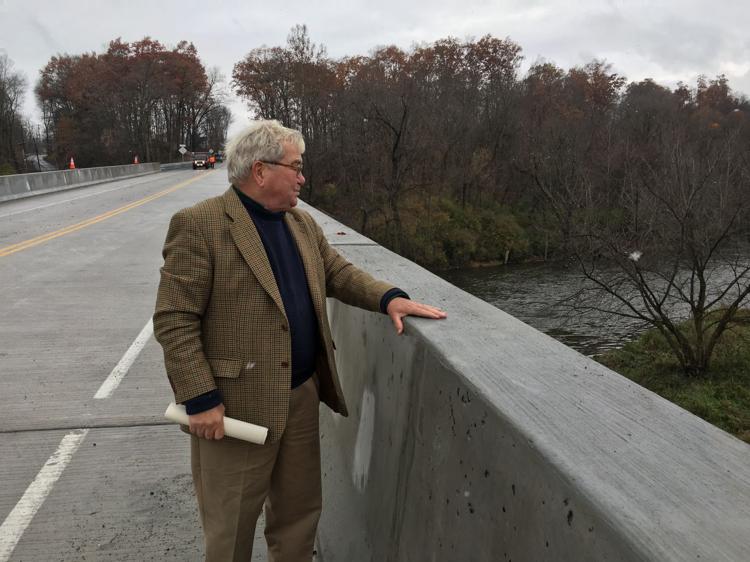 The most significant design change made in the re-construction of the bridge was that it is now much shorter. The former bridge spanned 718 feet while the new one is just 230 feet. The bridge was made shorter by erecting compacted earth mounds on both sides.
"By shortening the bridge, it makes it much easier to maintain,'' said Ralph Ayelsworth, PennDOT's District 1 assistant construction manager.
Bob Lark, president of West Middlesex council, said completion of the bridge is a true milestone for the community. His family was one of the town's founding fathers.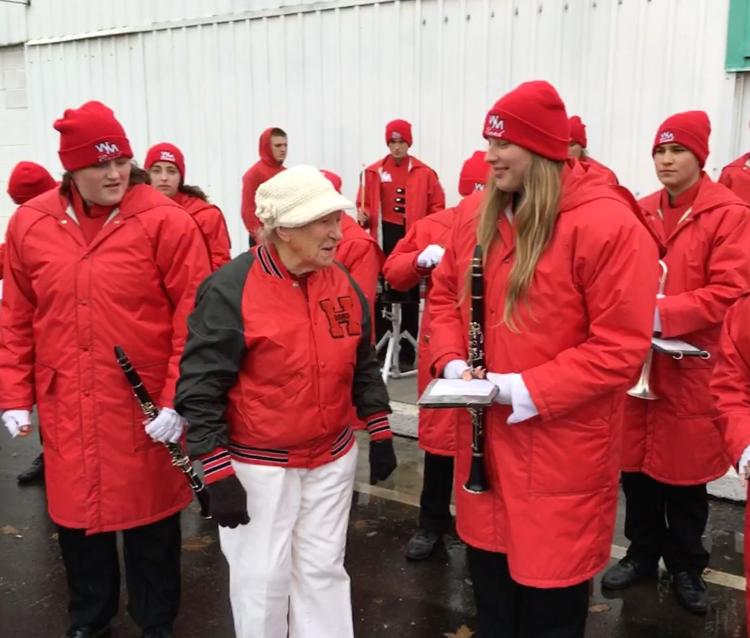 "Having this bridge means so much to us,'' Lark said.
The former bridge was erected in 1941, and several people attending Tuesday's event were there when similar ceremonies were held.
Myrtle (Swartz) Metz was among the invited guests. She was there when construction of the former bridge was completed. She played clarinet for the Hickory School District's marching band, which was asked to be the entertainment for that ceremony. And she still has the Hickory band letter on her jacket to prove it.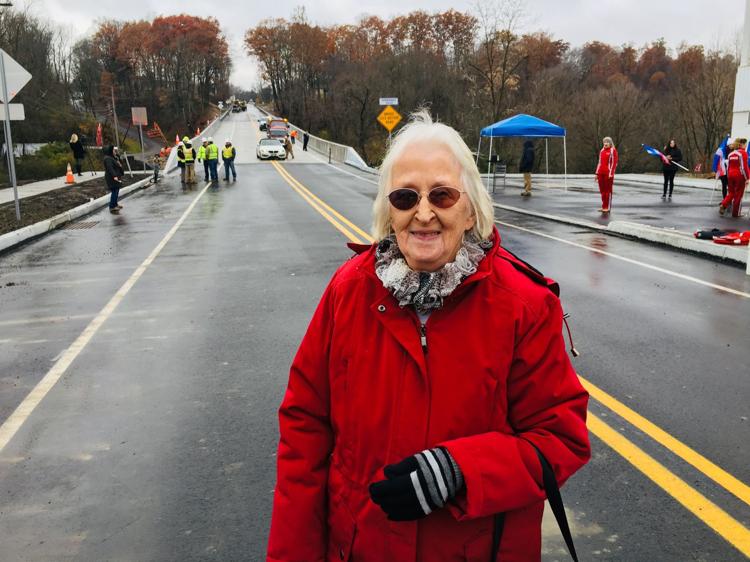 "West Middlesex didn't have a school band back then, so they asked the Hickory Band to come and play,'' Metz recalls.
To honor her, the West Middlesex Marching Band invited her to stand with its clarinet section while they played Tuesday.
Also attending was Betty (Fair) Burrows, who remembers the 1941 event.
"I was 9 years old then,'' said Burrows, a West Middlesex native. "I remember standing on a front porch and watching things going on.''
Minor work on the bridge, which includes such tasks as landscaping, will be completed in the spring.