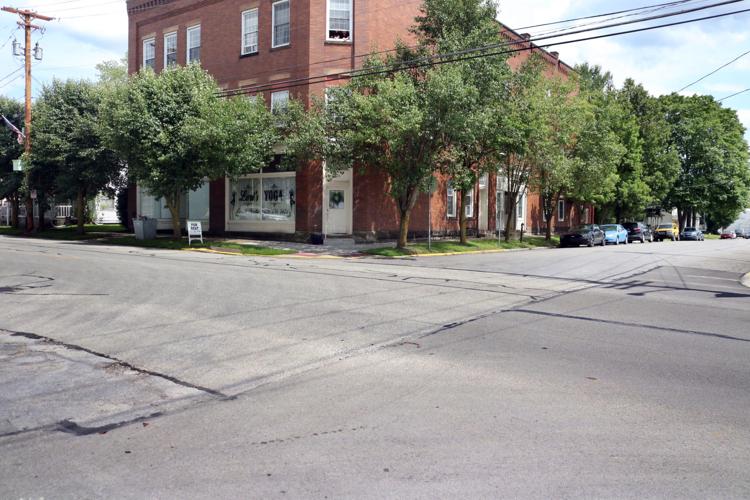 WEST MIDDLESEX — A councilwoman urged officials to install speed bumps to curb fast driving on some of the borough's residential side streets.
"I think we should look into this because people are complaining," said Councilwoman Maleia James at a council meeting last week. "It does reduce speed and make it a safer neighborhood."
She proposed using temporary speed bumps, which could be removed to allow the streets to be plowed in winter, at an estimated cost of $135 to $500 each.
James said she was concerned about safety on side roads like Erie, Walnut and North streets, which are too short to effectively use stopwatch-based speed enforcement. Those streets, she said, are also mostly residential, where kids might play, ride bicycles or walk.
Shenango Township police, which patrols West Middlesex under a contract between the two municipalities, uses stopwatch timing to enforce speed on Sharon Road (state Route 18) and Main Street (state Route 318).
But Shenango Township police Chief Jason Newton, who was not at the West Middlesex Council meeting, said the shorter streets make stopwatch enforcement impractical. Under state law, municipal police departments have only two options for enforcing speed, and neither of them work well on densely populated streets with many intersections and stop signs.
Municipal officers can use a comparative speed measure by traveling behind a target vehicle for at least 0.3 miles, about 1,600 feet, and judging the other driver based on the police cruiser's speed.
The second is a stopwatch measure, where municipal workers paint two lines on a road 150 feet apart. The police officer starts his watch when a driver crosses the first line and stops when the car hits the second line. The system includes a device that calculates speed based on the time it took the vehicle to cover the 150-foot distance.
With a stopwatch system, the state requires a run-up distance of about 300 feet before the first line. Newton said the distance requirements and limited places for police to conceal vehicles in residential neighborhoods make it difficult to use stopwatch systems to gauge speed on shorter streets.
"You have to have 500 feet," Newton said. "And the next thing you know, you're coming up on a stop sign."
For example, Garfield and Main streets are about 530 feet apart on Erie Street. A driver going from Garfield would probably already be braking for the stop sign on Main and Erie before clearing the second painted line in a stopwatch timing system.
But Newton said he does not advocate the use of speed bumps, which he said could leave West Middlesex liable for repair costs to vehicles damaged on the speed bumps.
Councilman Ron Preston acknowledged the shortcomings of stopwatch timing of vehicles on the side streets, but agreed with Newton about speed bumps.
"You're asking for a lot of trouble," he said. "You are going to pay for damage to people's cars." 
The only answer, Newton said, is beyond the control of either West Middlesex officials or Shenango Township police. He advocates for a change in state law to allow municipal police to use radar devices to enforce speed.
Pennsylvania law reserves the use of radar speed monitoring devices exclusively to state police. The state legislature has considered laws that would allow municipal police officers to use radar, but none of the proposals have been adopted.
"It's getting ridiculous because people are losing their lives and we're not able to use a tool to get people to slow down," Newton said.
James said the use of radar would be an ideal solution, but wants West Middlesex to do what it can.
"I've been coming to meetings here for 15 years and I've seen so many things tabled and pushed along and this will not happen here," she said.
Follow Eric Poole on Facebook and Twitter @HeraldEricPoole. Email him at epoole@sharonherald.com