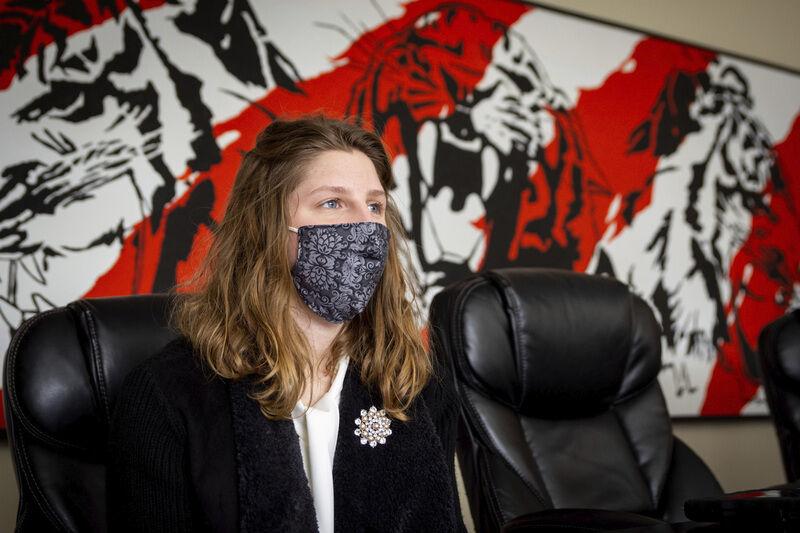 SHARON — Ava McLaughlin's typical day begins before 6 a.m. — going for a run, back home to have breakfast and read the newspaper before going to school.
Having skipped her junior year, McLaughlin, 16, is a senior at Sharon High School, where she's a member of the school's swim team. She also swims at a club in Hubbard, Ohio, and participates in the worship team and youth band at First Assembly of God.
But even with everything on her everyday schedule, McLaughlin is already planning for her future — which she hopes will include college at the U.S. Military Academy at West Point, N.Y., followed by a career as an Army officer.
"It's something that I've always wanted to do — I've always wanted to serve my country," McLaughlin said.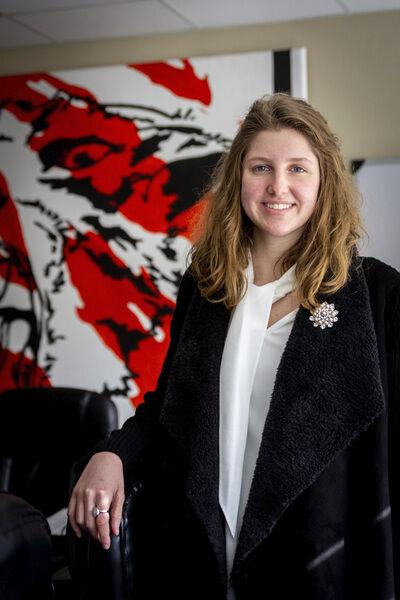 McLaughlin is one of two Mercer County students among 22 students nominated U.S. Rep. Mike Kelly, R-16, Butler, for military service academy appointments. Samantha Mahr, of Greenville Area Senior High School, also received an service academy appointment.
Under the admissions system for the service academy universities — West Point, Air Force Academy at Colorado Springs, Colo.; Naval Academy at Annapolis, Md.; and the Merchant Marine Academy at Kings Point, N.Y. — usually requires a nomination from a member of the U.S. House of Representatives or U.S. Senate.
The Coast Guard Academy, in New London, Conn., also is considered a U.S. service academy, but admission does not require a congressional nomination.
Service academy students receive a free education plus a monetary stipend, and their education time counts toward a military pension. Upon graduation, they are commissioned as officers in their military branch.
If McLaughlin wins admission to West Point, she would leave as a second lieutenant in the Army.
McLaughlin said she chose West Point because it has the academy system's best foreign relations program. If accepted, McLaughlin would ultimately like to become a psychological operations officer, which would involve getting to know an region's people and cultures before more direct military action takes place.
She is studying French, which McLaughlin said would be helpful in the Middle East, as many governments in the region still use French as a holdover from their colonial eras. However, she would still have to familiarize herself with different terms and slang used in each country's French dialects to become fluent.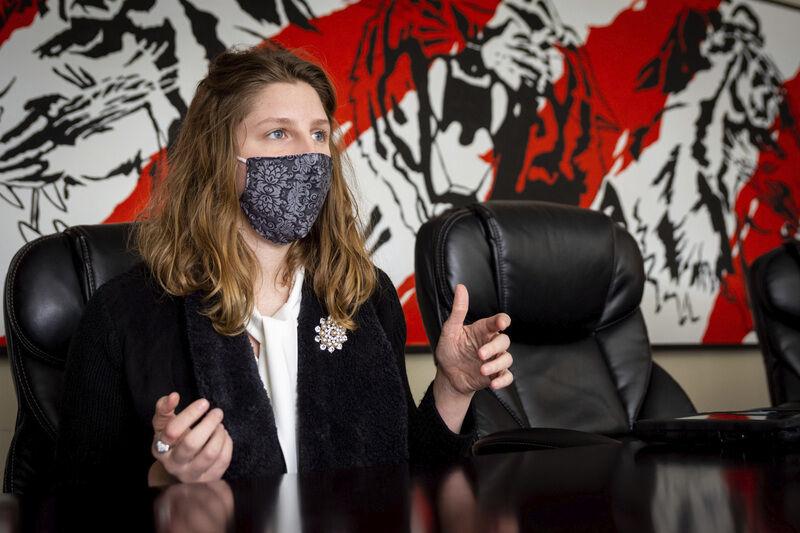 "Even in France, there are different dialects in the north and the south," she said.
To apply for the Service Academy nomination, students must keep their grade point average as close to 4.0 as possible, with a fitness evaluation as well that includes push-ups, sit-ups and shuttle runs at two-minute intervals, with a 1-mile run.
McLaughlin started the application process early last summer and performed the physical evaluation multiple times before submitting her best results, she said.
But even if McLaughlin's nomination to West Point is unsuccessful, she said she has a couple other colleges in mind that she could apply to and then hopefully transfer to West Point later on. She also had advice for any fellow students who may be considering applying for the Service Academy nominations as well.
"Start the process as early as possible, keep up on the physical requirements, and be confident going in," she said.
Like David L. Dye on Facebook or email him at ddye@sharonherald.com.