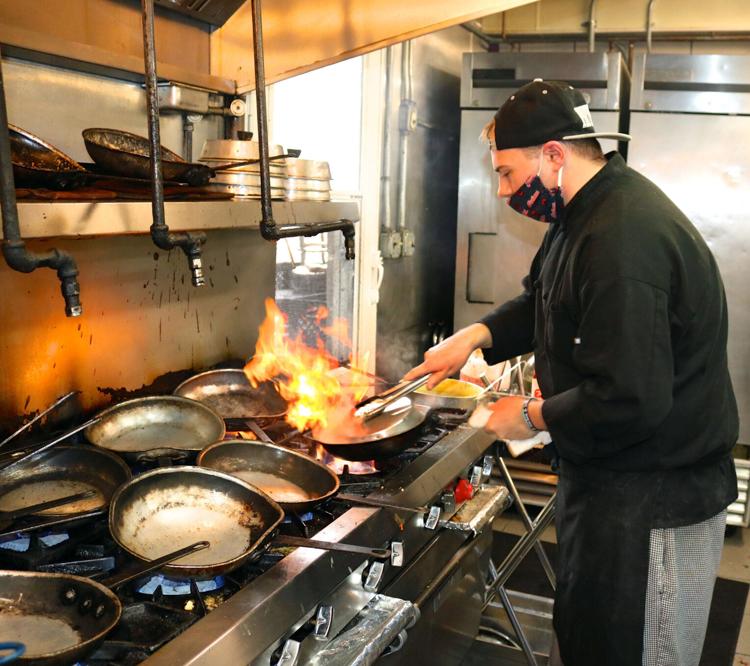 The national election is less than two weeks away, but Tom Ristvey has already lost in one important vote.
"Obviously, I'm disappointed,'' said Ristvey, owner of Vey's Pub in Sharon, of the Pennsylvania House's failure last week to override Gov. Tom Wolf's veto of a bill to loosen coronavirus restrictions on bars and restaurants.
The bill would have ended a prohibition on serving people at bars, in addition to tables, at restaurants and eliminated a requirement that forced customers to buy food with alcoholic beverages. Finally, it would have gotten rid of the state's limit 50 percent occupancy limit if a bar or restaurant followed guidelines from the state Department of Health and U.S. Centers for Disease Control and Prevention.
The state House attempt to override the governor's veto came up two votes short, with 133 members voting in favor and 69 against. 
"Everyone has their own take on the situation,'' Ristvey said. "There's no good direction here.'' 
It was a bitter result for John Longstreet, CEO of the Pennsylvania Restaurant & Lodging Association, who lobbied for the measure with legislators and the governor's office. Longstreet was CEO of Sharon-Based Quaker Steak & Lube from 2010 to 2014.
"It's devastating,'' Longstreet said. "This was the best hope to save the restaurant, hotel and private event industry.''
He sees no chance of the measure being reconsidered before the Nov. 3 elections. The House isn't scheduled to return until Nov. 10.
The restaurant and hospitality industry employs and creates 580,000 people in the state.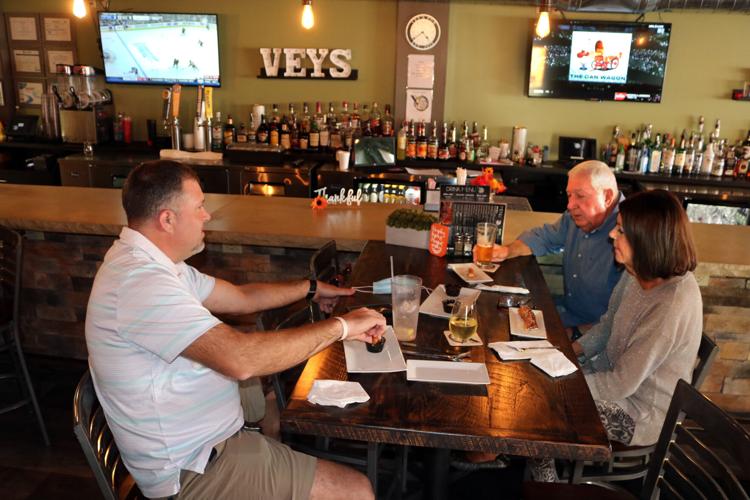 Longstreet didn't hide who he blamed for the bill's failure.
"The governor indicated that any attempts in any way to reduce his unilateral authority to manage the pandemic crisis he will veto,'' he said. "Those that voted against the override in my opinion did it for purely for political reasons from pressure from the governor.''
State Sen. Michele Brooks, R-50, Jamestown, who voted for the measure in the Senate, said she was disappointed it fell short in the House, which kept the state Senate from considering overriding the veto.
"I fully support a veto override. Our restaurants and local businesses are bleeding,'' Brooks said. "Businesses have the ability to strike a balance between keeping their doors open and keeping people safe."
State Rep. Mark Longietti, D-7, Hermitage, broke ranks with Democrats by voting in favor of overriding the governor's veto.
"I think at this point and time we have to do what we can to allow these businesses to survive,'' Longietti said in explaining his vote. "Too many of them are on the verge of closing permanently. I think there's a way to do that without compromising the public's health.''
Further, consumers have found legal ways around current regulations, he noted. As an example, state guidelines say alcohol can only be served in the same transaction when it also includes a meal.
"I observed four people at a bar drinking alcohol at a table where they ordered a pizza which was pushed off to the side,'' Longietti said. "They didn't want the pizza, they only ordered it so they could have drinks.''
Another situation is bar seating is currently prohibited – but table seating is allowed. 
"I've seen where tables have been moved right next to the bar,'' Longietti said. "What's really being accomplished here?''
Ristvey has tables abutting his bar.
"It gives the appearance of sitting at the bar,'' he said.  
Restaurants and bars can allow up to 50 percent occupancy – if they sign self-certifying papers with the state. And that's where some owners slam on the brakes.
Signing certifying forms carries legal implications, Longietti said, such as documenting that the establishment provide hand sanitizers containing at least 60% alcohol, and employees wear face masks made of cloth.
"A lot of restaurant and bar owners don't feel comfortable on making representations to self-certify on every detail,'' Longietti said. "They're afraid those representations might come back to haunt them.''
Count Talbot Reiber among them.
"Signing that would be like a death sentence,'' said Reiber, owner of Talbot's Taproom and Terrace restaurant in Findley Township. "Why would any business owner sign something like that? It's something that they would hold over you all the time.''
He's still seating his restaurant at 25 percent of capacity. But he generated a good summer by adding a large amount of outdoor seating. With a large open patio space, he said it was much easier to comply with social distancing guidelines.
With cooler autumn temperatures, outdoor seating is becoming impractical. Reiber fiddled with the idea of adding outdoor heaters, but that would require building walls to block the wind. 
"That's a big project I can't do right now,'' he said. 
Tim Patton, owner of Muscarella's Cafe Italia in Sharpsville, took the plunge and self-certified with the state.
"We were supposed to get stuff from the state to post on our door and we haven't gotten that yet,'' Patton said. "You try to follow things and keep up with what they want, but these guidelines keep going back-and-forth.''
Ristvey said he's just looking for fairness, especially with looser regulations just a few miles from his front door.
"You can go to Ohio and sit at a bar,'' he said.
NOTE: This article has been edited to indicate that Longietti voted in favor of overriding Gov. Wolf's veto of the restaurant bill.